How to Sell a Home
The real estate market may have barely recovered from the lows of the crisis, but the good thing about this is that it hasn't deterred buyers from making property purchases. So if you're deciding to sell a home this year, you need to arm yourself with smart steps and the right marketing plan to ensure a speedy sale at a price that will send you laughing to the bank.
Is it a Good Time to Sell Your Home?
Supply overtakes demand in a declining real estate market and the fastest way to sell a home is by lowering its price. But if you don't want to do this, there are still many brilliant tips and ideas to generate interest buyers without sacrificing your profit. Just remember that the number of active listings dramatically increases every week so as a seller, you need to have a plan and strategy to make your home stand out among the thousands of available properties.
Sell Your Home Fast
The single best strategy to sell a home— fast and easy— in today's market is by pricing it right . But there are also other tricks of the trade you can employ that will have buyers with multiple bids clamoring for your attention even when real estate sales are low .
How to Sell Your Home Fast
Aside from the obvious need to clear out the clutter and get rid of your personal stuff from closets and cabinets, there are many things to look or for so you can ensure that your home won't languish in the market for too long by improving its curb appeal and ensuring that its electrical, plumbing, and HVAC system are all functioning well. Selling your home fast means you'll have to speed up the sales process which usually includes parading interested in buyers through your open house. This process can go on for months if you're not prepared and the best way to ensure a quick sale is a well prepped open house .
Listing Your Home
If you're planning on listing your house for sale this year, you need to understand the ins and outs of the local market so you can optimize the price of your home for your local market and close quickly. First, you need to choose a real estate agent who can help to put you on the right path and point you in the right direction.
Helpful articles on listing your home:
How Much Should You List Your Home For?
Before listing your home, you need to choose a sales price that is reasonable and competitive, but most importantly in line with a potential appraisal. It is essential to have your real estate agent walk you through the process and help you list your home at the right price so you don't alienate any potential buyers. Remember that once someone has written your home off as 'over-priced' then they may not even glance at it again, even if you lower the price.
How Much is My Home Worth?
If you're looking to sell, and find yourself asking, 'How much is home worth?', you'll find the answer by determining the asking price of local comparable properties and the prices achieved for recent sales in the area. This usually factors in your lot value as well.
Getting a Home Appraisal Before Selling
Even if you get a professional appraisal , this valuation is simply just an estimate of your house value. And because its value changes over time – depending on whether the local housing market improves or declines – your home worth is a mere snapshot in time. The most important thing to do during the home selling process is to have full knowledge of estimated value of your home so you can benefit from the monetary rewards when it's time to sell.
How to Increase Your Home Value
There are many ways to increase the value of your home before selling but you have to manage your time wisely and make sure you don't end up spending more than you'll get back.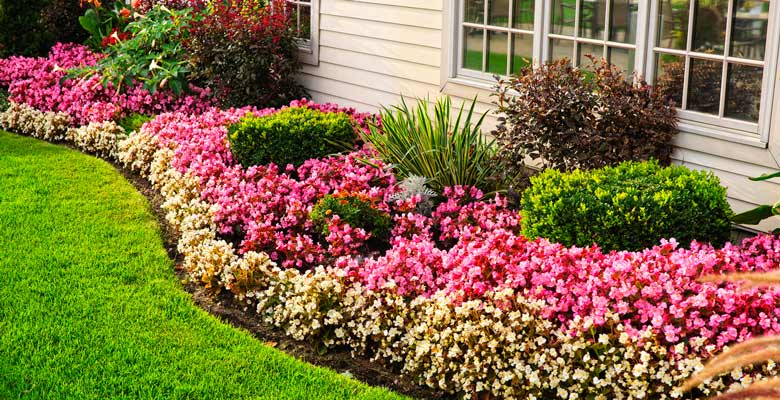 First impressions count, and the front yard of your home is like a handshake to potential buyers, you want to ensure they're impressed before they walk in. The easiest way to achieve this is by doing some quick landscaping work which experts say can increase your home value by up to 10%.
For Sale By Owner or Hire an Agent?
Now that you have decided to put up a for sale sign in your front yard, which is the smarter way to do it, hire a real estate agent or go solo? While some homeowners consider trying to list their homes themselves, known in the industry as a For Sale by Owner (FSBO), there are many good reasons why getting a real estate agent is the easier and wiser move.
Helpful articles on whether you should FSBO or hire an agent:
Selling Your Home By Yourself
According to statistics, homes listed as For Sale by Owner (FSBO) take longer to sell and usually sell for less than they would under the care of a real estate professional. Before you decide to take on the challenges of selling your house without a real estate agent, sit with one in your marketplace and see what he or she has to offer.
Finding the Right Real Estate Agent to Sell Your Home
Trying to sell a home by yourself can be extremely difficult but hiring an inept real estate agent to sell your home can be just as stressful. Doing your research here can save you money and speed up the process of selling your home. There are a lot of tips on how to find a good real estate agent but the most important one to remember is that a good agent puts himself out there for everyone to see, hold accountable and trust.
Helpful articles on finding the right real estate agent to sell your home:
Home Staging and Preparing Your Home to Sell
Real estate agents, when talking about home staging, refer to a strategy or plan designed to highlight the home's best assets , attract multiple bids from different buyers, and sell quickly for the highest possible price. And because not all sellers opt to do home staging, especially those properties in lower price ranges, you'll be at an advantage if you do. If you find yourself doubting the merits of home staging then watch the before and after video below to judge its value for yourself:
You don't have to be a home reality show fanatic to recognize the value in sprucing up your home before putting it on the market. There are many quick and easy DIY projects you can do to primp and polish your home into prime selling shape – without breaking the bank. Overall, home staging should be done to entice to the widest possible range of buyers and to get the most bang for your buck.
Home Staging Tips
Real Estate Companies
There are a multitude of real estate companies out there for you to choose from, and while the inclination might be to go for the "little guy" who is ready to work hard to gain your commission, this is is one industry where bigger is often better.
Helpful articles on Real Estate Companies:
The larger the real estate company the more resources at the their disposal. These resources can come in the form of potential buyers, long term experience in the industry and advertising presence. Recognizable companies like RE/MAX and Century 21 have a lot to offer in terms of exposure and experience for your home sale.
Helpful Articles on Selling a Home