Know the laws before buying foreclosed Texas homes that are occupied.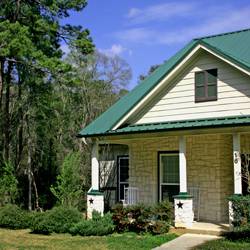 Foreclosures in Texas often sell for far less than comparable homes on the market. However, if you are buying foreclosed Texas homes occupied by former tenants or owners, you may face a number of problems. Although many purchases of occupied foreclosed Texas homes go off without a hitch, buyers should be aware of the pitfalls that can occur with this type of transaction.
The most obvious problem with buying foreclosed Texas homes occupied by former tenants or owners is also the biggest one, which may be extremely expensive to rectify: getting the people currently living in the home to leave. This can be simple in some cases, but in others, it can become quite convoluted. The amount of time that the occupant can stay legally in the house depends on whether the person is a former owner or a renter.
Under Texas law, homeowners who lose their homes through foreclosure do not have long to vacate their homes after they sell. So, if you are buying occupied foreclosed Texas homes, you must notify the occupants that they need to leave after you buy the property.
The occupants have three days to respond before you can file a formal eviction. Typically, a court hearing will be held one week later. Most judges issue what is known as a Writ of Possession at this point, which requires the occupants to move out of your new property within 24 hours. Should the occupants refuse to leave, the sheriff's department can physically remove the occupants and their belongings from your home.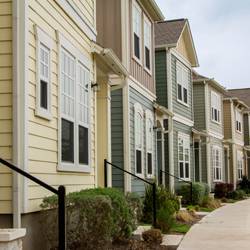 The situation is different if the occupants are renting the home. When buying foreclosed Texas homes occupied by renters, you are required to give the current tenants a 30-day notice to vacate. If they do not leave within this timeframe, you can then proceed with the normal eviction process. A former tenant who is living in the home past the eviction date may sometimes argue that he has squatter's rights, which can complicate an eviction.
A frustrated homeowner or tenant who is forced to move may well be disgruntled, and it is not unheard of for people in this type of situation to take their anger and frustration out on the property itself. Keep in mind that, as the buyer, your only recourse may be to take the person vandalizing the home to civil court, which may or may not be worth the effort. If the person was struggling to make their mortgage payments, it is doubtful that you would be able to collect any damages awarded in a civil suit. For this reason, you should use caution when buying foreclosed Texas homes that are occupied.
A professional real estate agent can help you find foreclosed properties that are not occupied. To connect with agents in your area, go to RealtyNow.