Lenders, loans and issues to consider when buying foreclosed multi family homes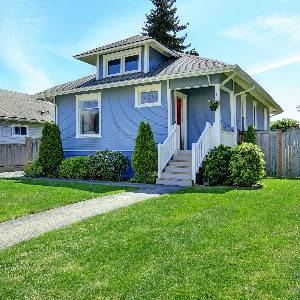 With the economy improving, you may be considering your home buying options, one of which is buying multi-family homes foreclosed by a bank, lender or the government. Buying a foreclosed home at auction or from a lender can be a way to purchase a property at a discount, and who doesn't like a discount? But purchasing a foreclosure property can be a complicated transaction. Here's what you need to know about the process of buying a distressed home.
So what exactly is a foreclosure property? A foreclosed home is when a lender or lien holder seeks to take a property from a homeowner to satisfy a debt. The lender can either take ownership of the property or, most likely, sell the property to pay off the debt. The lender typically isn't always looking for top dollar on this loan-gone-bad, just a fair price that will at least cover the unpaid mortgage. A foreclosed multi-family property can provide you with a new home and an investment property all in one. There are several ways to buy multi family homes foreclosed by a lender. The owner will not be involved in the sale if the foreclosure is complete. You will be buying from a bank, a mortgage lender or the U.S. Department of Housing and Urban Development (HUD), which is responsible for mortgage loans that were insured by the Federal Housing Administration (FHA).
Buying foreclosed homes from HUD
Hundreds of government foreclosed multi family homes are on the market. This surplus of homes makes it easier for you to find one ideal for your investment. The U.S. Department of Housing and Urban Development (HUD) hasresidential foreclosuresthat are available for sale throughout the United States. The sales process for purchasing a HUD home is more complicated than buying a home from an individual, so take a few notes before you jump on that HUD website or ask your agent to show you HUD homes. The Federal Housing Administration (FHA) is a part of HUD - the part that provides federal mortgage insurance. If a foreclosed home was purchased with aloan insured by the FHA, the lender can file a claim for the balance due on the mortgage after the foreclosure. FHA pays the lender's claim, then transfers ownership of the property to HUD, which then sells the home.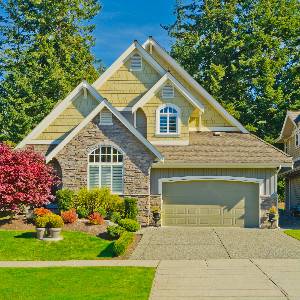 TheHUDHome Store site lists homes by state and by type. Not only can you search for a great investment, you can sign up for emails that will alert you to multi family homes as they are listed for sale. If you do not plan to live in the multi family property you buy, you will have to wait until the initial bidding period is over, as HUD gives preference to owner-occupant buyers. If you do plan to live in one of the units, you should research FHA loan programs to see if you qualify.
You may be asking, how much do HUD homes cost? HUD homes are appraised, then priced at what is supposed to befair market valuefor their location. The price of a home in need of repairs is adjusted downwards to reflect the investment the new owner must make to improve the home. Ask your agent to provide comparable sales for HUD homes because there is no guarantee you will get a break on the price.
Beware that HUD homes aresold as-is. The new owner is responsible for all repairs and improvements. The best investment you can make is to order a home inspection before you buy a HUD home. You can view HUD listings by following state links on HUD's website. Each state's Internet destination is set up a little differently, so take some time to browse the search engines and page layout. When you've located a home you would like to see, anyHUD-approved real estate brokercan show you the property. HUD-approved brokers may be listed on the agency's website. If the home you'd like to see is in your area, you can also contact your preferred local real estate broker and ask if the office is approved to show HUD homes.
So, how do you make an offer on an HUD home? HUD foreclosures are sold using a bidding process, and you must hire a licensed real estate agent to assist you with process. There's an offer period, during which sealed bids are accepted through your agent. At the end of that period, all offers are opened. HUD usually accepts the highest bid, or the bid that brings them the highest net. If the home remains unsold after the initial period, bids are opened as received. If your bid is accepted, your agent will be notified. You will be given a settlement date, usually 30 to 60 days from the date of youraccepted contract.
HUD pays real estate brokers an industry-standard commission for facilitating the sale of its homes. To get paid, the selling agent must remember to insert wording in the contract to confirm that HUD will pay a commission.
Buying foreclosed homes from banks and lenders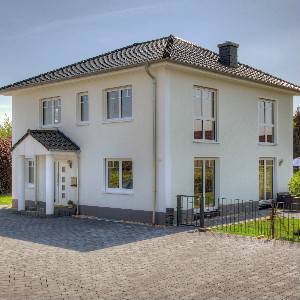 A bank-owned foreclosed house is commonly known as a real estate owned property (REO). Banks and lenders assume ownership of homes when the homeowners default on their loans and the properties don't sell during pre-foreclosure. Most lenders are willing to sell the house at a deeply discounted price, which is appealing to buyers.
A good way to find out if a bank or lender has REO multi family homes for sale is to check their websites or call your local branch and ask for property lists. Lenders will sell homes directly and through mortgage brokers. They also sell homes through auctions. If the home you want will be sold at auction, you may need cash for the entire bid. If the lender allows financing, it will want you to provide a pre-approval letter with your bid and possibly a down payment as well. Ask the lender its rules on buying multi family homes foreclosed.
Financing for foreclosed multi family homes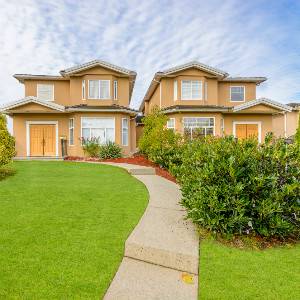 There are a couple of financing options for buying foreclosed multi family homes. Distressed properties typically sell for a discount because they have not been maintained, so traditional lenders may be reluctant to finance them. Depending on the lender, you might be able to buy the mortgage already on the property. You will typically need to pay back missed payments, but you won't need a down payment for this type of financing.Also, if you are already a homeowner, you can seek a home equity loan to buy an investment property or second home.
The FHA offers a program specifically for non-profits or owner-occupant buyers to purchase one to four-unit properties that needs to be rehabilitated. This Section 203(k) loan is not available to investors.
HUD does not finance homes. You'll need to apply for a mortgage. Your financing must be approved before you make an offer. If your bid is accepted, and you do not close on the house, you may lose the earnest money deposityou submitted with the offer. Ask your agent about this possibility before signing the offer.
Disadvantages of buying multi-family, foreclosed homes
While a foreclosed multi family home will probably be a good deal, it may have some downsides. These properties are sold as-is and will need immediate repairs, some major. That means you will not be able to earn rental income until you invest money in the home. Additionally, you will have to pay outstanding taxes or liens on the property.
In addition to the extra costs associated with buying multi family homes foreclosed, the buying process itself can be tedious. Buying from banks and lenders can take months. Buying at auction requires continual investigation, as homeowners can stop the foreclosure process at the last minute. Auctions can also be very competitive and intimidating. Furthermore, if you buy foreclosed multi family homes from HUD, you will need a real estate agent to place your bids. Lastly, since the multi family home was probably a rental before it was foreclosed, it may still be occupied. You may need a lawyer to resolve lease agreements or conduct evictions.
Be aware that distressed properties are generally sold "as-is," as in what you see is what you get. There are no warranties so make sure a certified inspector looks over the property before you make an offer. You need to know how much it will cost to make the place habitable or flippable. Lenders typically clear the title before listing a foreclosure, but it's wise to hire a title company to research and cure title problems before closing on the property. It's also a good idea to have your financing lined up before making a bid. But even if you offer cash, don't expect a deal on a bank-owned property to proceed quickly. Multiple pairs of eyes must review the deal and respond to your offer. It could take weeks, so be patient.
Buying multi family homes foreclosed is an opportunity to invest in real estate below market value. Just do as much research as possible about the property, the agency selling the home and the rules and regulations of that sale. RealtyNow is a resource you may use to find foreclosed multi family homes and real estate agents who specialize in foreclosure sales. To start your search, enter a zip-code above.