If you want to buy a HUD home, remodeling loans are available from the Federal Housing Administration and Fannie Mae.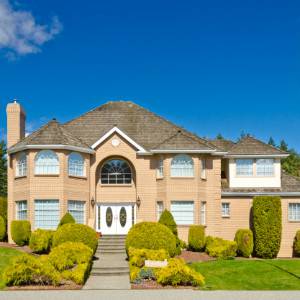 When someone defaults on a loan backed by the Federal Housing Administration (FHA), the U. S. Department of Housing and Urban Development (HUD) acquires the property and sells it at a reduced price. After you buy a HUD home, remodeling the fixer-upper is probably your first priority.
If the previous owner did not take care of the property, the home may need extensive repairs before you move in or rent it to someone else. The FHA offers a home loan program to include these repair costs in your mortgage so you don't have to pay for them out-of-pocket.
The HUD 203(k) program provides financing for renovations and repairs. This program differs from other mortgage programs in that homeowners are able to obtain one loan that covers the purchase and renovations rather than one for the property and another for repair work. The amount of the mortgage depends on the property's estimated value after the renovations are completed.
When you buy a HUD home, remodeling loans are not available directly through the housing agency. You apply for FHA loans with lenders that have been approved by HUD. The property must meet strict eligibility criteria to qualify for the 203(k) program. First, it must have one to four units. If the home has been razed, you may still qualify for the program if some of the original foundations are still intact. You may also use 203(k) funds to convert a single-family dwelling into a multi-family one that houses two, three or four families. If you live in a condominium unit, you may be eligible for this program if the unit has been approved by HUD.
If you do not qualify for one of the HUD programs available, consider applying for a Fannie Mae HomeStyle Renovation loan also allows you to borrow enough money to purchase a property and pay for renovations. This program is a better alternative than getting a second mortgage or home equity line of credit to pay for repairs. The eligibility criteria for the HomeStyle program are not as strict as those for the 203(k) program, so it may be easier for you to buy foreclosed homes and renovate them.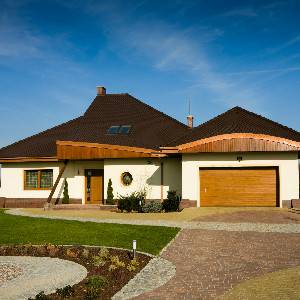 You may use funds from this program to complete any permanent renovations that increase the value of the property. One advantage of this program is that you do not have to live in the home when you complete the repairs. You can sell the property for a price higher than what you paid, or you can use the property to generate rental income. How you plan to use the property is an important consideration when you buy, as HUD home remodeling loans are not available to every type of buyer.
When you buy foreclosed homes, it is important to work with a real estate agent or mortgage broker you trust. RealtyNow can help you locate reputable real estate and mortgage professionals in your area. When you are ready to buy, HUD home remodeling programs may help you finance the repairs and renovations needed to make your home safe.