Considering the purchase of a multi family home in pre-foreclosure? Financial assistance may be available.
There are several benefits to buying a multi-family home in pre-foreclosure, the most obvious being that the rent collected from a multi-family property can help cover the mortgage payments. The second benefit is that buying a pre-foreclosed home often means purchasing a property at a highly discounted price. Capitalizing on these opportunities can depend on having the financial resources. For folks looking to buy multi-family homes in pre-foreclosure, financial assistance is available.
State assistance
Most states provide financial assistance for the purchase of multi-family homes in pre-foreclosure. Each state has its own special rules and regulations, so it's best to look into all the programs offered in your state in order to find the best one that meets your needs. You also have to check the qualifications to ensure you meet the eligibility requirements.
For example, MassHousing mortgage loans provide Massachusetts residents with fixed-rate mortgages and zero-down-payment loans for single and multi family homes. Contact your state's economic development agencies or state and local housing authorities to start finding out what, if any, incentives and assistance you may be eligible as a prospective buyer of a multi family home in pre-foreclosure.
Federal assistance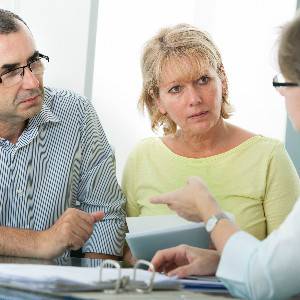 The largest and most well known agency offering help with the purchase of a home of any type is the U. S. Department of Housing and Urban Development (HUD). This agency not only has financial assistance programs to help current and future homebuyers, it maintains one of the nation's largest inventories of properties, a growing number of which are in pre-foreclosure status. When you are looking to purchase a multifamily home in pre-foreclosure from HUD, you should consider an FHA loan. Since the mid-1960s, FHA has been a part of HUD and FHA loans have assisted millions of homeowners and real estate investors.
An FHA loan has low down payment and closing costs and is more forgiving with credit score requirements than traditional bank mortgages. This is a great option for people looking to purchase a single or multifamily home because the cost to fix up a building can also often be included in the loan amount.
Rural Housing Loans provide mortgages to people looking to purchase just about any type of home, as long as the house is considered decent, safe, modest and sanitary. However, the value of the multifamily house should not exceed the area limit, and the property must be in an eligible rural area. In order to qualify for this type of loan, you must have a very low, low or moderate income; be without adequate housing; be able to afford the loan payments; and be unable to obtain a mortgage elsewhere, but have acceptable credit history.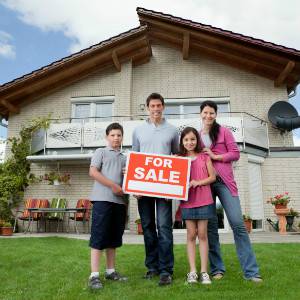 The IRS, the Federal Deposit Insurance Corp. (FDIC) and the Veterans Administration are each agencies with an inventory of properties it routinely offers for sale. Each of these agencies has its own rules and requirements, as well as financial assistance programs for people looking to purchase a multi family home in pre-foreclosure.
If you are serious about pursuing a multi family home in pre-foreclosure, you can benefit from the advice of an experienced professional familiar with these and many other financial assistance programs. RealtyNow can help by connecting you to real estate professionals in your area.