There are certain items that every grown up should have in their house. Here are 10 things that if you're above the age of 35 should be in your home.
1. An Entryway/Landing Strip
A home sweet home can only be so if it has a clearly defined, efficient entry point near the front door, which proves its warm welcome to anyone stepping inside the house.
A good landing strip has a landing surface where you can drop your keys/purse/wallet and has hooks to hang your jacket/bag/umbrella/dog leash, among other things. It has to be inviting, highly usable, and uncluttered.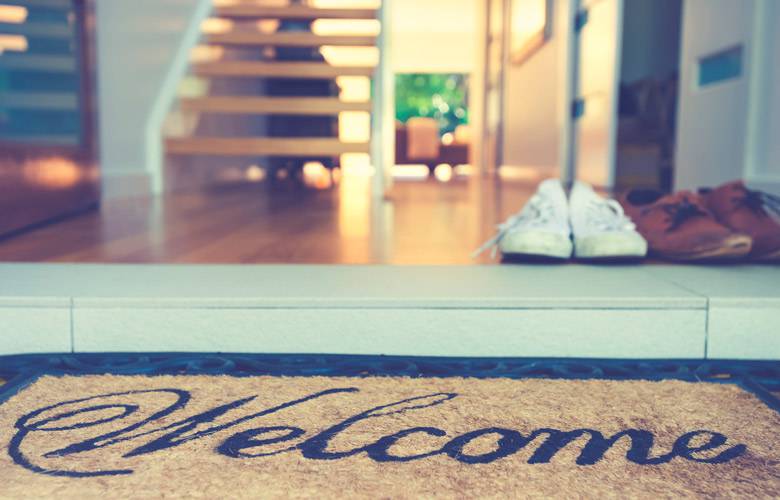 2. Dimmers
You've made sure that all rooms have proper lighting, great! But dimmers are a must because they allow you to dramatically transform your space with your existing light fixtures.
Light control is crucial for making a specific room (such as the bedroom) more comfortable to be in or for controlling the desired ambiance (for a party or gathering).
Installing dimmers is a fairly simple DIY task that doesn't take much time, effort or expense but makes all the difference to change the mood of a room with just a touch.
3. An Amazing Mattress
The most used piece of furniture in the home is also the place you go to rest after a long, hard day at work. This is one household item you should definitely splurge and not feel any twinge of guilt whatsoever.
Your mattress should be inviting, comforting, and down-right amazing because it is a major contributing factor for an improved sleeping pattern and it is the key part for a high-quality, productive, and healthy lifestyle.
4. Artwork at 57"
Every grown up house should have at least one fabulous artwork, whether it's a Warhol or your daughter's scribbles, but many homeowners tend to get overwhelmed when searching for the right piece – and hang it the wrong way.
Choose a piece that speaks to you – something that shows off your personality – even if it is not a pricey piece, as long as it can mark a cherished family memory or pay tribute to a place in history.
Hanging art at different heights can be deeply uncomfortable, making it more difficult to enjoy its beauty. For an easy rule of thumb, hang all of your art pieces at 57" on center - meaning the center of every piece is at 57".
5. Plant Life and Fresh Flowers
Fresh flowers incorporated in your weekly routine can bring an indescribable vigor, elegance and beauty to an interior, regardless of your home's design style or quirky character.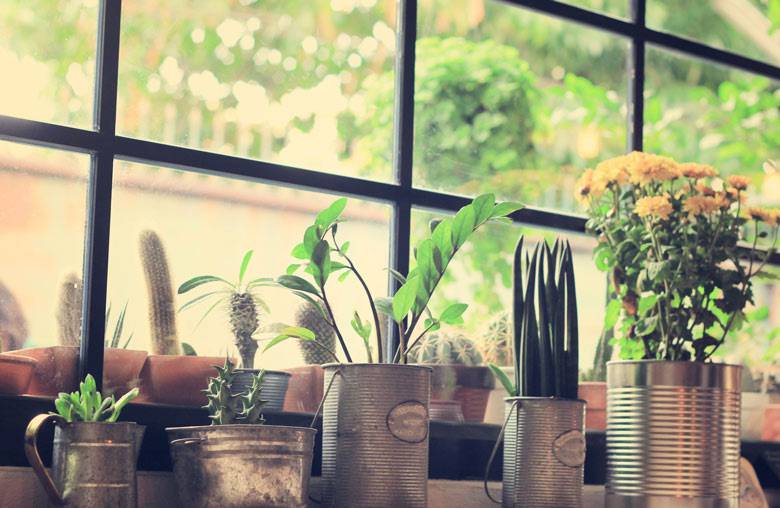 Same thing goes with plants. Even if you lack a 'green thumb', any greeneries inside the house is an essential addition because it radiates a healthy energy throughout the spaces, improves air quality, and an inexpensive and easy way of keeping in touch with nature.
6. Window Treatments
Window treatments – whether curtains, blinds, drapes, or modern panels – do more than just cover your windows; they block out the sun's harsh light when you don't need it and certainly prevent passers-by from getting a full look into your home.
But more than that, window treatments done the right way can bring extra insulation for your home, reducing your energy bills all year long. Plus, it can highlight your unique sense of style, be it timeless, traditional sophistication or cool, practical minimalism.
7. All-Natural Cleaning Products
Domestic life in today's modern home is so much easier and more convenient with all the plethora of available gadgets, gizmos, and products in the market. But we cannot turn a deaf ear on the woeful cries of Mother Nature as we continue to buy and patronize toxic and polluting substances such as commercial cleaning products.
For many home-cleaning chores, you can make your own cleaning products using ingredients found in the kitchen. From dish soap and glass cleaner to tile scrub and bleach whiteners for clothes and tubs, you can make your own version of natural and earth-friendly cleaning products that are totally inexpensive and easy to concoct.
8. Storage Space
Whether you own a tiny home or a multi-level building, a good and organized storage space is a must. It gives you the opportunity to take control of your space, keep clutter at bay, and makes your home a clean and pleasant place to stay in.
9. Disaster Kit
Even if it's just a power outage, your home should be disaster-ready to accommodate all its inconveniences and to lessen the potential for any damage or injury. Water supply and stocks of non-perishable food for three days is ideal plus a first aid kit, flashlight and batteries, and a radio are some of the essentials you should have available, just in case of emergencies.
10. Chill Space
Life is stressful and one of the most important things you should have at home is a quiet retreat you can look forward to going to at the end of a long, weary day.