Bank properties are often priced well below market value.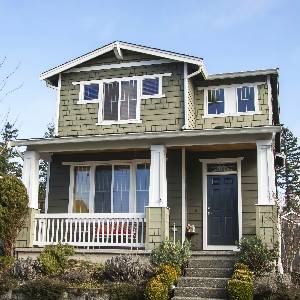 Are you thinking about buying a foreclosure? It helps to first learn a little bit about how homes end up a foreclosure. Banks own real estate because the banks have acquired the homes through foreclosure. You should know that when banks receive property deeds to homes through foreclosure, it is often because no one showed up on the courthouse steps to bid the minimum amount of the existing mortgage(s) or the bank purposely the minimum bid so high nobody would touch it. If you are thinking about buying a home, you may be wondering if you can save money by finding a bank property for sale. These properties are often priced well below market value. Here's how to find them.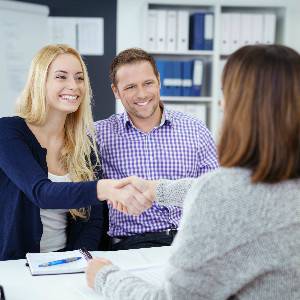 Where to find bank-owned properties (REOs)
A bank-owned or real estate owned (REO) property is one that has reverted to the mortgage lender after the home fails to sell in a foreclosure auction. REOs are a significant part of the housing market and can be great deals for buyers, but there are some things you need to know before investing in one. A quick Internet search of foreclosure listings may yield numerous websites with bank property for sale. However, you may be more likely to find local bank homes for sale in your local paper. Banks and other mortgage lenders are required to publish Notices of Sale (NOS) and Notices of Default (NOD) in the paper. These notices alert you to possible pre-foreclosure sales and bank auctions.
Auctions provide opportunities to buy recently foreclosed homes. Auction rules can be confusion so you'll want to investigate the buying requirements before you go. Most auctions require a cashier's check for a down payment or possibly the entire purchase on the day of the auction. Typically, you are required to show a pre-approval for financing if you only pay a down payment. For this reason, auctions may be better for experienced investors than first-time buyers.
Houses that don't receive minimum bids at auction continue to be bank owned or real estate owned (REO) property. Banks often list REO homes on their websites or on the websites of realties that list their REOs. Because each bank only lists its own properties, you may have to check each bank website individually. This can be time consuming, and you may even end up missing an ideal property. A real estate broker that represents homes from one bank often represents homes from other lenders as well, so you can ask for all of their bank properties for sale.
Be aware that REO properties are not automatically bargains. Banks are in business to make money, so they price their homes competitively. Some REOs are discounted because of severe damage or location, while others may not sell for much of a discount at all. Get an independent appraisal to determine a home's true market value. Additionally, understand that REOs, some of which have been vacant for months or even years, generally are sold "as-is" with no warranties of any sort. Hire a professional to inspect the home before committing to purchase.
Financing
You should get pre-qualified for a loan if you're serious about buying a bank property. What would be even better, is to get pre-approved by the lender that owns the property. If the property you're considering is in good condition, the fact that it's an REO shouldn't make it more difficult to qualify for a loan. At the same time, an REO property in decent shape should not be subject to a highermortgage rate. Do your homework before making any offers. Make certain your offer price is comparable to the recent sale prices of similar homes in the neighborhood. Be sure you add in the costs of renovation.
Bidding on an REO isn't quite like making an offer on a privately-owned home, where owners generally respond quickly. It's typical for an REO offer to be reviewed by several individuals and companies, which means it can take weeks to get a response. Banks must demonstrate to shareholders and investors that they worked hard to get the best price for the property, so it's likely your offer will be met with a counter offer. If the lender isn't willing to negotiate on price, ask for a lower interest rate or a reduction in closing costs. Even after an agreement is reached, the bank may make its acceptance contingent upon corporate approval within five to 10 days.
If your credit is good, you may find your bank is willing to loan the full price of the foreclosure - maybe more if extensive repairs are needed. Some lenders require a 10 percent down payment if the foreclosure is going to be used as a rental. You may also find you need to turn to a private lender to finance your REO property purchase.
You may want to find a website that has multiple foreclosure listings. RealtyNow provides foreclosure listings of all types. Best of all, you can narrow your search down by zip code and can even look for a mortgage loan. Click here to get free foreclosure listings now.