Need a construction loan for a new home? Here are some options for financing your dream house.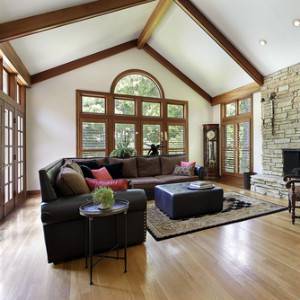 For many people, there's just no substitute for the control and flexibility that can come with building a new home. It's rare that a person can afford to pursue this dream on a cash or totally out-of-pocket basis. Construction loans for new homes can become the biggest hurdle in fulfilling this dream. Fortunately, there are a number of excellent programs and approaches for financing available to assist you. Start by answering a few basic questions:
Do you have the land?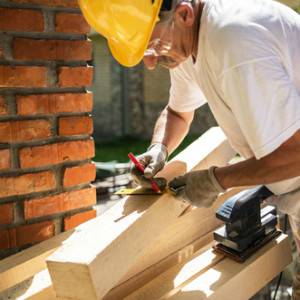 Common sense suggests that if you do not own a lot or a plot of land, you need to purchase one before you can build a new home. There are a number of ways to acquire land, including buying the land with cash. This is probably the easiest option, though a pretty unlikely one unless you are an investor. You may have inherited land left to you in a will by a loved one or relative. You may live on a large lot or parcel of land with an existing home (the one you're living in) and have enough space/land on which to build a second home.
Unless you have acquired land in one of these ways (or it's fallen in your lap by other means), to acquire the land you want to build your home on will require answering the next question:
Do you have the financing?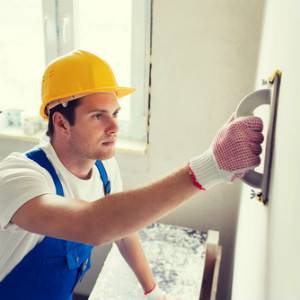 Unless you have paid cash for your land or acquired it in some other non-cash transaction (inherited it, a settlement, etc.), you're going to have to secure financing for the purchase of your land. Even if you already own land, you will need to find a construction loan (unless you have enough cash to cover all construction costs). The tricky part about building your own home is that you'll need to treat financing the purchase of the land separately from the financing of the building of the home itself, even if you have lenders presenting a single financing strategy.
There are a few, generally recognized loan types available to you when you are looking to both secure your land for building and proceed with the building process. Your access to these types of loans will depend (in part) on how prepared you are to build. When you start to shop for a lender remember that the more detailed your plans are, the more interested a lender will be.
The primary types of loans you will be looking to qualify and apply for are:
Land loans

Construction loans

Residential home loans

Construction-to-permanent loans
Where do I get these loans?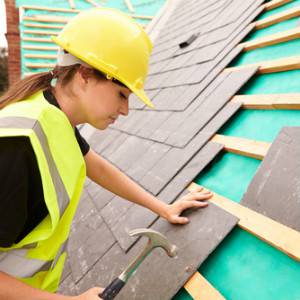 Some builders offer turnkey loans, which cover the purchase of the land as well as the costs for every stage of construction until the house is complete. This type of loan is usually considerably larger than any standard homebuilding loan, and you may also find yourself paying a higher rate of interest for this loan. These loans routinely come with stricter requirements for credit, collateral and down payments. Turnkey financing is less common than construction financing, so you may need to ask around for financing from different builders until you find one willing to do it.
Many institutional lenders offer new construction financing. If you want to work solely with your builder, look for one that offers loans to customers. In doing so, you can minimize the number of people you need to deal with as construction progresses. Most builders will work with you to find the best package for your situation. For consumers who do not meet the financial requirements for standard construction loans, other options exist.
Where can I get some assistance?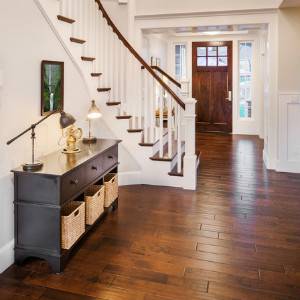 The U.S. Department of Agriculture (USDA) offers new home construction financing, though you must meet specific qualifications relative to income and location. Many of the USDA programs deal only with rural development. The USDA website offers a simple set of online forms to help you determine whether or not you are eligible for new construction financing based on your income, family size and location ( click here for more details ).
If you are current or former active duty military, you may be eligible for loans through the federal Department of Veterans Affairs. Although the Veterans Administration (VA) does not provide loans directly, many banks offer loans backed by the VA. Construction loans for veterans often depend on the number of days served and the financial standing of the applicant. If you qualify, you can enjoy a number of benefits, including:
No down payment required

No monthly mortgage payments (just the payments due on the construction loan)

Limited closing costs

Free appraisal
Many VA loans also include supportive financial counseling services for veterans who are experiencing financial difficulties.
The Federal Housing Administration (FHA) also provides an array of home buying loan and assistance options. While the FHA loans available for new construction have been limited in recent years, there are still FHA options you will want to consider ( click here for more details ).
How hard is it to get homebuilding financing?
In recent years, it has been almost impossible for a borrower to acquire a new construction loan for the purposes of having a single brand new home built. But the homebuilding marketplace is starting to thaw in a number of areas. You would be well advised to consult with traditional lenders (banks, mortgage brokers, credit unions, etc.) to see what's available in the current marketplace.
Any other advice?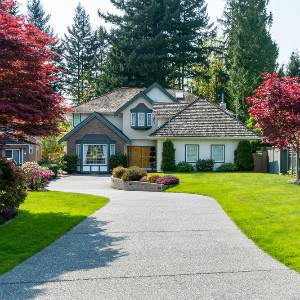 If you are considering a land loan or mortgage, you may want to pursue a shorter-term loan for the purchase of the land. Consider paying a larger down payment toward any land loan and don't be scared off if the land loan carries a higher interest rate than what you'd pay for a conventional mortgage loan.
Lenders are generally more cooperative with a land mortgage if the lot in question is finished and ready for construction. Getting to this point can require anything from conducting a new survey to assure where boundaries are located to completing all the permitting and pre-permitting needed for building on the land.
When applying for a land loan and construction loan, you might end up paying different interest rates on both. The construction loan will kick in once construction begins. With a construction-to-permanent loan, the loan terms won't change once construction is complete because this loan is fully amortized from the onset.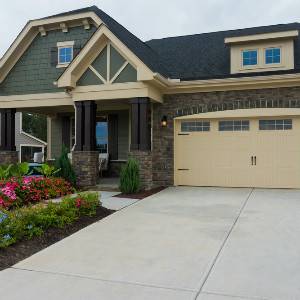 As the nation's housing market starts to emerge from its near-death experience of recent years, new housing developments can be seen dotting neighborhoods everywhere. These developments nearly always feature a business office where realtors can show you plans for homes and developer or even project managers can offer you financing options. Be sure you complete a thorough evaluation of any financing package offered for the new construction project and don't be afraid to take any offer and shop it around with other lenders or lending programs.
Our guide on houses for sale offers the pros and cons of building verses buying a home from real estate listings.
When you are planning to build a new home, finding financing is the one of the first and often the most difficult step you will need to take. It never hurts to have help and RealtyNow can assist by connecting you with local real estate professionals with the experience to guide you.