These six steps will help you get ready to buy a home that you can afford and will love for decades to come.
Buying a first home is a major life decision that requires a lot of planning and saving. You need to carefully consider your future plans and goals before signing a contract for decades of monthly payments. These six steps will help you get ready to buy a home that you love and can afford.
1. Decide what you want.
You and anyone buying the home with you need to make a detailed list of all of the features you want in a home and the neighborhood. If you want a laundry room with a sink, put that feature high on your list. Your list may look like this:
Three bedrooms, two baths

Yard with room for a garden

Two-car garage

Storage space

Open floor plan

Updated kitchen

Needs few repairs

Ample closet and storage space

Within 10 miles of downtown

In a quiet neighborhood

Close to shops and schools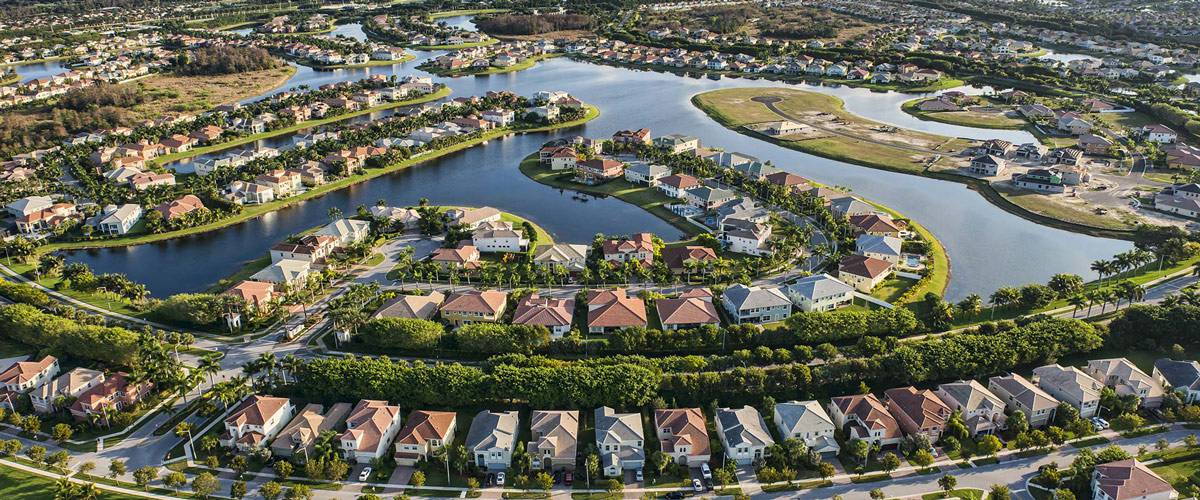 2. Determine what you can afford.
It is common to budget a third of your income for your house payment, yet that is not necessarily what you can afford. You need to consider all of your current debts and expenses as well as the cost of homeownership. Even if you buy a home that is new, you will need money for minor repairs and regular maintenance. In addition to your mortgage payment, you will add several home expenses that you don't have as a renter, such as:
Home insurance

Property taxes

Yard maintenance

Home maintenance

Annual cleaning

Pest control

Water and garbage

Repairs
3. Get pre-qualified or pre-approved.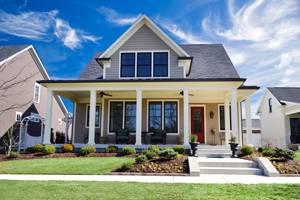 Both pre-qualification and pre-approval inform you of the amount a lender intends to let you borrow, the interest rate you can expect and the estimated mortgage payment. A lender will also tell you how much you need to put down on a new home and if you qualify for federal first-time homebuyer programs. You also can research Federal Housing Authority (FHA) loan programs yourself and ask your lender if they offer those programs.
A pre-qualification is not as thorough as a pre-approval, so if you need accurate figures, then you may want to get pre-approved. A pre-approval typically expires every 30 to 60 days, so you may want to wait if you are not ready to buy a home yet. However, being pre-approved does give you an advantage if you want to put an offer on a home that is expected to sell quickly. In many markets, a nice home in a popular neighborhood can literally sell overnight.
4. Shop real estate listings.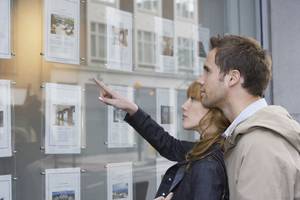 You can browse property listings on your own or hire a real estate agent to do the work for you. You may want to start an informal search to help you create the list of features you want or learn the realistic prices of homes in different neighborhoods. Go to a few open houses. Look at listings online. Tell friends and family who live in neighborhoods you like that you are looking to buy a home. They may know of homes for sale or neighbors planning to sell.
At any point, you can contact and interview a few real estate agents to find the person you like. Once you hire an agent, he or she will compile a list of homes that match the features you want in the neighborhoods you prefer. Be prepared to make an offer because you may find the home of your dreams the first time you view homes with your agent. On the contrary, it could take months to find the home you want to buy.
5. Get a home inspection.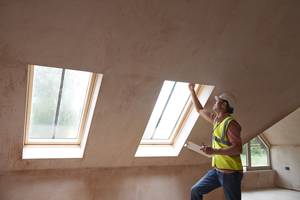 Pay a licensed home inspector to evaluate the property and home. Your lender may require you use an inspector it approves of, so ask the lender before you hire. He or she will evaluate the house exterior, roof, basement or crawl space, attic, electrical wiring, plumbing, heating and cooling systems, kitchen, bathrooms, and the entire home and property. The professional inspection protects you by exposing any faults with the home and it gives you a bargaining tool when you negotiate a contract.
6. Make an offer.
You can make an offer contingent on the inspection report, so if any repairs are needed, the seller must do them before you buy the home. Typically, you will give the home offer to your real estate agent and he or she will give it to the seller. Factors that affect your offer may also include:
Sales prices of similar homes in the area

The availability of similar homes in the area

Time the home as been on the market

If the seller has other offers
It is common for a seller to drop the home price slightly to meet a reduced offer, however, a seller in a hot market with more than one offer may actually increase the selling price. Your real estate agent negotiates the best price for you, helps you review and sign documents, and closes the sale.
To view listings of homes in your desired area, enter a zip-code above.