If you are interested in flipping houses you will need money, resources and a team of great professionals.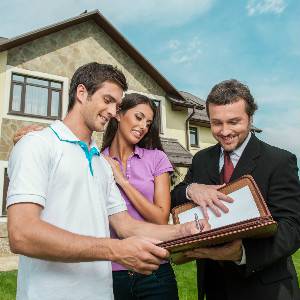 If you are interested in flipping houses - buying foreclosed homes to remodel and resell - you will need money, resources and a team of great professionals.
Most real estate markets are much healthier than they were two years ago, so you'll have to work harder to find and buy distressed homes for flipping.
The real estate market in Arizona is a good example of a rebounding market. Arizona Realtor Stephen Cotton says when he began focusing primarily on real estate investing in 2011, 500-600 houses would be offered at every distressed property auction. Now, a typical auction has only 40-80 houses and prices are much higher. In 2012, there were four times as many homes on the market in Arizona than there are now. In the third quarter of 2012 there were 50,000 homes on the market compared to 16,000 in 2013. However, Cotton says you can still find homes that present an opportunity for a profitable real estate flip.
So what do you need to start flipping houses?
A full-time real estate agent
Hiring people 'smarter than you in every arena' is Cotton's top advice. If you are real estate savvy, then you may only need an agent to set up an email alert that pings you every time an ideal house comes on the local Multiple Listing Service (MLS), which an agent may do free of charge or for a nominal fee. Agents often have relationships with bank property asset managers who handle the sale of their real-estate-owned (REO) properties. If you are not a real estate expert, hire one. Cotton says he writes 15-20 contracts in order to get one deal, and he is a real estate expert.
An agent can help you pick the best areas in which to buy and provide comparable home prices so you'll know what the house can sell for once renovated. This is crucial for setting your offer ceiling. Looking at nearby home values online won't be accurate enough to bet your money on, Cotton adds. Additionally, a local agent can tell you what type of home sells better in the area, for example, a one-story or two-story.
Here are some tips on finding a good agent who can help you sell your flipped homes once they are done. To make sure this agent can also help you find real estate investments, ask about his or her experience with foreclosure listings and HUD homes.
Money/lenders
You probably need a combination of your own money, conventional financing and investors who provide hard money loans, especially if you want to do more than one real estate flip at a time. A conventional loan and your own money may be best if you plan to do the repairs yourself over several months, primarily because hard money often has an interest rate of 10-18 percent. Plus, auctions require you pay a portion of the sale or the entire home price the day of purchase.
Keep in mind that you are responsible for mortgage payments and insurance while you rehab the property. You'll also need money to cover supplies, labor and marketing. A real estate investor or investment company may offer to front you up to 80 percent of the home price, in exchange for a stake in your investment. You may be able to pay the investor monthly or pay the person or company a percentage when the house sells.
An auction list
Find out where the auctions are and research the opening bids on homes in the auctions. You can find lists online and through public notices, but Cotton says your best bet is to build a relationship with an escrow officer working for a real estate or title office and get the lists from him or her. Since you will want to make sure the home's title is clear anyway, this person will be important. While a real estate agent may be willing to give you an auction list, the agent doesn't stand to make any money on an auction sale. You can always hire an agent to market your properties after you renovate them and that agent would probably help you build an auction list. This guide on foreclosure auction etiquette provides pointers for being prepared, researching homes and making winning bids.
A professional home improvement team
You'll most likely need a construction crew that includes a contractor, an electrician, a plumber, a roofer and general carpenters. If homes in your area usually have a pool, then you'll want a pool guy too. Cotton also hires landscapers, a home stager and a professional photographer. Ideally, you will get recommendations from other real estate investors for all of these people. You can also advertise, get applications and then hire the people you need.
Connections
In order to make money on a flip, you need to get appliances, carpet, tile, paint and other supplies at a fraction of retail cost.
Insurance
While you may not be able to insure the money you are investing, you can protect the asset it bought with fire insurance and vacant home insurance. Shortly after his first flip remodeling project was completed, someone broke into the home and started a fire. Cotton didn't have fire insurance on the property (which he says was an obvious mistake in retrospect). A neighbor saw the fire and the home was saved, but the damage and delay of sale cost Cotton thousands of dollars.
An alarm system
Foreclosed homes, vacant homes and homes being remodeled are a target for vandalism, squatting and parties. An alarm system that you can move from house to house protects your investment.
If you want to explore more ways to find foreclosure listings and buy foreclosed homes, read our guide .
Cotton's top tips on flipping homes for a profit:
If it doesn't feel right in your gut, it isn't.

If you are worried about spending the money don't.

Buy low and sell low. You're not trying to get full market value.

Never buy a foreclosed home near a busy street. Half of the buyers will say it's too loud.

Always look at the neighboring homes. You don't want the nicest house on the block.

Research the best schools in the city and target homes in those school districts.

Find out what paint and carpet colors are selling don't pick your favorites.

Have an equation that you use to calculate your potential profit after paying for the home, renovation, commission and closing costs. Add $5,000 for unexpected needs during remodeling.

If you want to flip a house more than once, network and advertise. You never know who wants to invest.
You may also consider buying a home HUD owns for a flipping project. Learn about the HUD home bidding process, working with HUD-approved agent and financing options here .
Think that's enough advice to get started? RealtyNow can connect with real estate agents in your area who specialize in foreclosed homes and can help you choose wise investments.