Real estate agents can offer buyers the opportunity to purchase a foreclosed house that is below its actual market value.
This may seem to be a viable option if you're really looking for a major discount but before taking this route, you should be aware of these five tips so you won't end up with a property that is in really bad shape.
1. Learn about the history of the foreclosed house.
Before you get caught up in the excitement of bidding, find out why the property ended up in auction in the first place. Did the previous homeowners own some serious back property taxes or were they delayed on their mortgage payment for more than 60 days already?
It is essential to understand the history of the foreclosed house because if the previous homeowners were forced to leave their home because of either of those reasons, chances are that they weren't able to stay current on maintenance or repairs either.
Worse, if the evicted owners feel that the lender is acting in bad faith, they may have already caused intentional damage to the home - from superficial damage to structural elements of the house to removal of appliances and/or hardware.
Learning all about this will help you understand the risks you are taking and the level of commitment you are willing to give in purchasing a foreclosed house.
2. Get a home loan pre-approval.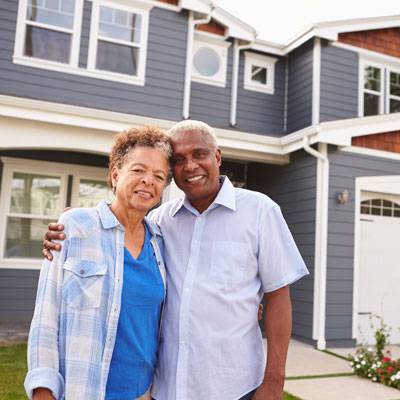 Even before the auction is scheduled, you should get pre-approved for a loan so you can have a significant advantage over other prospective buyers. Be prepared to have your income, credit history, assets and debts to be reviewed so you can increase the possibility of getting the lender's approval.
A pre-approved letter from the lender is a proof that you have the funds to purchase that particular foreclosed house. If sellers will see you as a serious and credit-worthy buyer, then it is a financial leverage you can have against other potential homeowners vying for the same property.
3. Be ready to pay when you come to the auction.
Expect bidding wars at the auction. If you have already set your eyes on the property and you're not willing to go home empty-handed, then you must bring enough cash to get what you want.
The price usually includes the loan balance, cash deposits, and all costs connected with the foreclosure including associated lawyers' fees. Making the most attractive offer and deal with the payment terms will get the real estate agent's attention so you have to make sure that you can deliver what you have promised.
4. Inspect the property.
Some real estate agents allow bidders to inspect the foreclosed house before starting the auction. But most of the time, these properties are sold as is, imperfections and all. So even if you want to, there might not be enough time to get a contractor to evaluate the status of the house or extent of the repairs needed.
Nevertheless, do not hesitate to go all the way in finding everything that needs fixing or replacing to avoid more complications when you finally move in. Check for infestation, inspect the plumbing or sewage system or any kitchen outlet that's not working. Most importantly, make sure to fix the property title – if not intact – and do all these within 30 days or less to avoid incurring additional holding costs.
5. Don't hold back on your research.
If you're really interested in buying a foreclosed house, take time to find the best list of homes up for auction. Inspect the neighborhood and even the house from the outside. Ask yourself how much baggage you're willing to take on and if it is within the budget range you have allotted for the purchase as well as the repairs it will entail before you have finally moved into it.
Keep an open mind about al considerations that come with buying a foreclosed house so you won't suffer long-term financial repercussions but end up with the best property for your hard-earned money.