When it comes to buying a HUD home, qualification guidelines vary depending on the program.

The Department of Housing and Urban Development (HUD) is the branch of the U.S. government that you get fair housing whether you want to rent or buy. Specifically, HUD has many ways to help you buy a home. When it comes to buying a HUD home, qualifications guidelines vary depending on the program.
FHA loans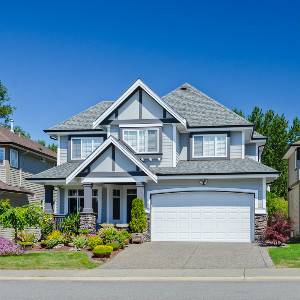 Federal Housing Authority ( FHA ) loans are a good option, because they're low-cost loans that have less restrictive credit qualifications than typical bank loans. You can use an FHA loan to buy a first home, a multi-family rental, a fixer-upper or a manufactured home. When you use an FHA loan to purchase a home, you can often include your closing costs or repairs costs in the same mortgage.
While HUD home qualifications are more lax than traditional lenders, you do have to meet credit, debt-to-income and down payment requirements. Credit requirements are more lenient than traditional lenders. The FHA forgives past credit issues much quicker than banks. Basic FHA requirements include:
A minimum of two lines of credit

No Chapter 7 bankruptcy filed in the past two years

Chapter 13 payments must be paid as agreed

No foreclosure or Deed-in-Lieu of foreclosure for three years

No tax liens or student loan default
To meet the HUD debt-to-income home buying qualifications, the total mortgage payment, including principal, interest, escrow deposits, hazard insurance, mortgage insurance and homeowners' dues, must not exceed 31 percent of your gross income. You can calculate your ratio by dividing your gross monthly income by the total amount of these fees per month. Additionally, FHA requires that the total amount of all of your monthly payments, such as house costs, car loans, personal loans and credit cards, does not exceed 43 percent of your gross monthly income.
FHA also requires you have at least 3.5 percent of the home cost to pay as a down payment. To find out if you qualify for HUD programs, you'll need to speak with an FHA lender or HUD housing counselor. You can speak to a HUD counselor here.
Good Neighbor Next Door
HUD also has programs if you work in specific fields or want to buy a home in a revitalization area. The Good Neighbor Next Door ( GNND ) Program gives a 50 percent discount on homes for law enforcement officers, teachers, firefighters and emergency medical technicians. These homes are in designated revitalization areas. This program requires you live in the GNND program home for three years.
Public Housing Homeownership Plans
In 2003, HUD launched a program to help you become a homeowner if you live in public housing. In this program, you may be able to buy the home in which you live or find another qualifying home that HUD helps you buy. To qualify, you must be able to pay 1 percent of the total house price as a down payment. These funds must come from your own income and not a down payment assistance program. You must also pass a criminal background check and attend homebuyer education courses. If you purchase a home through this program, you must live in it. You may not rent it or use it as an income property. Plus, the total mortgage payment must be equal to or less than 35% of your income.
State Programs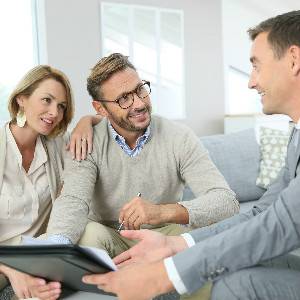 Each state has its own HUD-sponsored programs with their own HUD home qualifications. Many of these programs are designed to help you buy a home if you do not meet traditional requirements or do not have a 20 percent down payment, which is typically required for traditional financing.
State programs may also help you make your mortgage payments or save your home from foreclosure if you are struggling financially. HUD programs may exist to help you buy foreclosed homes, prevent foreclosure, assist with down payments, provide closing costs, fund home repairs, provide low-cost loans, or educate consumers on credit repair and home loans. To research state-specific HUD home programs, click here .
If you want to browse listings of foreclosed homes and other real estate in your area, go to RealtyNow for free listings today.