Renting and buying both have advantages and disadvantages. Your individual circumstances determine whether you should rent or buy an affordable home.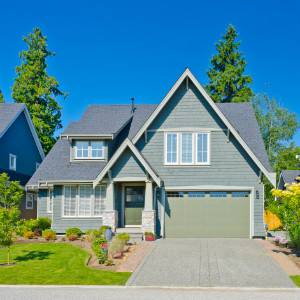 Renting and buying both have advantages and disadvantages. Your individual circumstances determine whether you should rent or buy an affordable home. What is best for a friend or family member may not be best for you.
You may find it more beneficial to buy a foreclosed home then to continue renting. In most areas, real estate markets are flooded with foreclosed homes priced below market value while the price of rentals continues to climb.
Financing requirements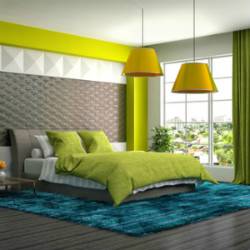 Before you weigh the pros and cons of foreclosed homes, you need to decide if you are ready to buy a home that has no potential problems. You need two things to purchase affordable homes: credit good enough to obtain financing and money to cover a down payment, closing costs and basic home maintenance. A lender will look at your income, credit history and debt-to-income ratio when you apply for a home loan. Even if you get a Federal Housing Authority (FHA) loan that reduces your required down payment to 3.5 percent, you need to prove that you can afford a mortgage payment and pay your bills on time. If you cannot get approved for financing, then the decision to rent or buy an affordable home is essentially made for you.
The cost of homeownership
Also, you will need some savings to afford homeownership. After you make a down payment and close on a mortgage, you still need money for insurance, taxes and all of the bills associated with owning a home. As a renter you may not pay for water, pest control, gutter cleaning, tree trimming and other common home maintenance. When you buy a home, you are responsible for ongoing maintenance and repairs as well as unexpected costs.
Buying foreclosures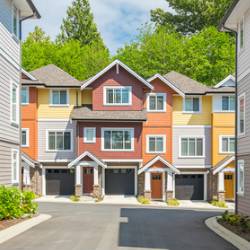 Buying foreclosed property may require even more cash up front. If you want to buy a foreclosed home at an auction, you will need cash for the down payment and possibly the entire sale. Plus, a foreclosed property is sold in as-is condition whether you buy at an auction, from a lender or from a government entity. The only way to protect yourself from unexpected major repair costs is to pay for a home inspection before you buy. The inspection may disclose serious problems with the home's structure, electrical system, plumbing, roof or other aspects. Repair costs could be tens of thousands of dollars. You may decide to continue renting while you save money to cover the costs of homeownership or buying a foreclosed property.
Perks of homeownership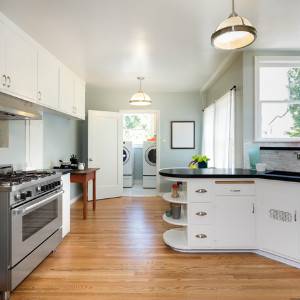 If you can afford to buy a home, foreclosed or not, homeownership has many advantages. As you build equity in your investment, you build net worth. At least a portion of every mortgage payment goes back to your investment, provided your loan is not interest-only. Plus, you can make improvements to your home to increase its value and your equity. And unlike a rental, you can make any aesthetic changes you like.
Tax deductions are also a financial advantage to homeownership. You can deduct your down payment, mortgage points, the interest portion of your mortgage, property tax, private mortgage insurance and upgrades or repairs that make your home more energy efficient. These deductions may result in a sizeable tax return.
Weigh all of these factors before you decide to rent or buy an affordable home. What you can afford today depends on your personal situation. If you choose not to buy now, you will have the opportunity again when you are ready. If you are ready to buy, use RealtyNow to find a real estate agent in your area who can help you buy foreclosed homes or traditional homes.