Research and a real estate agent's help reduce the risk of buying Virginia foreclosed homes at auction
Buying Virginia foreclosed homes at auction can provide you a new home or real estate investment at a discounted price. However, there are disadvantages to these home sales you should be aware of before you even start looking. These disadvantages could include the condition of homes, cash needed the day of the auction and the complicated auction process.
Risks at auctions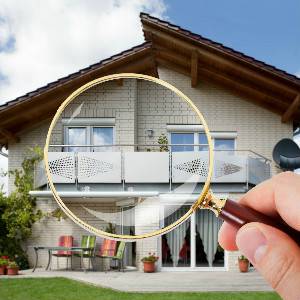 The first and maybe biggest issue of Virginia foreclosed home auctions is that homes are sold as is. That means the bank does not make any repairs to the home. Often these properties sit vacant for long periods of time so even if they were well maintained prior to foreclosure, they may need maintenance and repairs now.
You should still get a home inspection to find out the condition of the house and determine its structural integrity. If a house needs too much work, you might want to think about finding another home. But if the house only needs a few cosmetic updates, then keep it on your list of potential properties to bid on. Unfortunately, this isn't always possible. Sometimes the home is still occupied. Other times it is vacant yet you cannot go inside.
Virginia auction process
Virginia home auctions of foreclosed properties are handled by the circuit court system. Auctions typically take place at the county courthouse. Lenders are required to follow a judicial process, which includes publishing a Notice of Sale with the court and in local newspapers. You may get a list of properties that will be auctioned at the county attorney's office.
If you plan to bid at an auction, you need to have cash for the purchase or down payment and proof of financing. The highest bid at Virginia foreclosed home auctions must be confirmed by the circuit court. You usually pay 10 percent in cash or certified funds on the date of the auction, and the balance in cash or certified funds within 30 days of court confirmation. If you win the auction, you get the property free and clear of all prior recorded liens.
An agent's help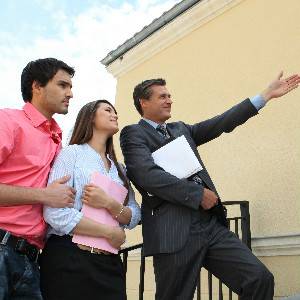 You are not required to work with a real estate agent when buying Virginia foreclosed homes at auction, yet it is a good idea. The agent helps you with the complicated process. An agent has a better chance of getting the home inspected before the auction, if at all possible.
You can get a deal on a foreclosed property, but you cannot avoid all the risks of buying Virginia foreclosed homes at auction. A real estate agent experienced in foreclosure auctions can help you research properties and sort problem homes from good investments. If you need help finding a qualified and experienced agent in your area, RealtyNow can connect you.