Ways to negotiate price when you are buying foreclosed North Carolina homes from banks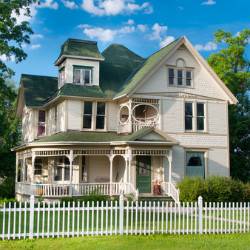 When buying North Carolina foreclosed homes from banks you need to consider several factors. Low prices are typically the most attractive factor about buying a foreclosed property. Most foreclosed homes sell for about 28 percent less than other houses. The difficult process can offset the low prices though.
Lenders in North Carolina can foreclose a home through a judicial or non-judicial process. This means you may be buying foreclosed North Carolina homes from banks, at a public auction or from the homeowner during pre-foreclosure.
If the home does not sell at an auction because no one bids as much or more than the reserve price or the lender opts to skip the auction, the home becomes a real estate owned (REO) property. If you want to buy an REO property, you may have to pay an amount close to the listing price. However, the bank may reduce the price if you have the home inspected and present a list of the documented issues with your reduced offer. Also, the bank will be more likely to give you a discount if the house has been on the market for a long time.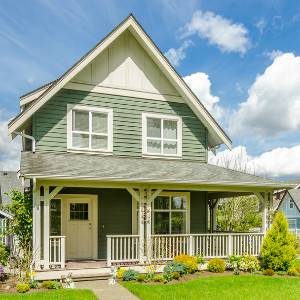 Ideally, you should never skip the inspection portion of the process. Most foreclosed homes have been empty for a while, and they are often left with problems or develop problems while vacant. It's also important to remember that banks don't have to disclose everything about the property to you or may not even know about the home's issues.
If you are interested in buying foreclosed North Carolina homes from banks, a real estate agent who specializes in foreclosures and pre-foreclosures will make the process easier. Agents will arrange home walk-throughs so you get an idea of the home's condition before paying for an inspection.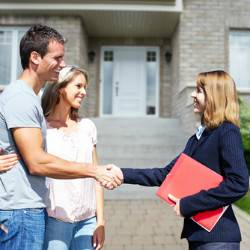 Lenders often list REO properties with real estate agents or brokers. You can find REO properties listed on the websites of banks, real estate agencies and businesses that compile foreclosure listings by state. You can also ask a bank representative for updated lists of their REO properties as well.
Because the banks are mortgage lenders, they may offer you financing for their REO properties or see if you want to assume the mortgage on the home. Of course, you do not have to use the bank's financing to buy one of its REO homes.
Buying foreclosed North Carolina homes from banks can provide opportunities for good deals. A real estate agent can also help you sort good deals from potential money pits. If you want to look at foreclosed properties of all types, RealtyNow has listings free of charge.