Families can build homes to fit their needs with HUD loans for new construction homes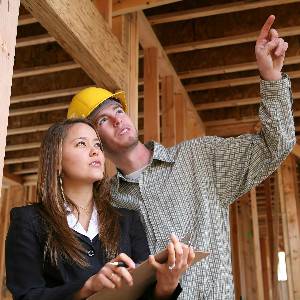 Congratulations! If you're in the market for anFHA construction loan, you're probably at an exciting stage of your life. Chances are, you're embarking on a major project that could see you in the sort of home that could transform how you live - and make you the envy of your family, friends, and neighbors. Building a new home in particular, allows you to create a space that meets all of your needs and requirements. If you're looking for a wonderful opportunity to build the home you want, with a lower down payment than most lenders require on a construction loan, the U.S. Department of Housing and Urban Development (HUD) has programs for new construction available through the Federal Housing Administration (FHA), but most of them are for the builders or contractors.
The first thing that you should know is that HUD doesn't offer loans. Lenders that choose to work with the FHA offer mortgages that are insured by the government. This makes the loans less risky to lenders because if you happen to default on the mortgage in the future, the government will pay the lender for the loss. You can find a list ofFHA-approved lendersonline to acquire resources for mortgages in your area.
So what is a FHA construction loan? TheFHA Construction to Permanent Mortgage programgrants a short-term construction loan that transitions into a long-term, permanent loan after you finish building your home. The loan has a single mortgage closing that occurs when the loan is secured, prior to the start of construction, which reduces the fees you have to pay. The short-term portion of these loans facilitates the financing of the actual construction, valued at the cost of construction. The longer-term portion is much like a traditional FHA mortgage. Remember that the FHA doesn't issue the loan itself; it merely insures such loans made by traditional lenders.
Building new homes can be expensive since you must make sure to meet all county and city requirements and also pay a contractor. In an FHA construction loan in particular, the builder must be a licensed contractor approved by the lending institution. It is possible for the mortgagor to be the contractor on the project if he is a licensed general contractor. The approval process can also take between two to 12 weeks. The builder must often show applicable licenses, two years of tax returns and proof of the business.
The FHA backs a variety of new construction loans, including Section 8 properties. Learn more about specific requirementshere. From these requirements, you will see there are a specific rules for homes proposed for construction, homes under construction and homes already built.
Whether you wish to be the builder or buy a new home from a builder, you'll want to talk to a HUD housing counselor about the many rules governing new construction. Ask about the possibility of using a U.S. Department of Agriculture loan to buy land or build a new home (rural development loan). Traditionally, the FHA does not lend money for the purchase of bare land.
If you are a disaster relief victim, such as someone who was displaced after a hurricane, you can request building loans from FHA lenders. This type of loan is only available for people whose home requires significant repairs or total replacement after a natural disaster.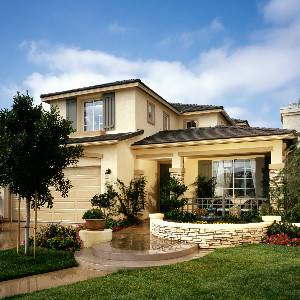 Another option for a new construction loan is theSection 184 program, also known as the Indian Housing Loan Guarantee Program. This program is for loans to Native Americans, both on and off native lands, for new construction, rehabilitation, purchase of an existing home or refinance.
Lenders can offer new construction home loans that cover the entire cost of building or buying a new home, but the cost doesn't include certain expenses or closing costs. The entire amount of the loan goes into an escrow account and you receive a certain amount of that loan as work is completed.
The Section 184 Program was created by the Housing and Community Development Act to address the lack of mortgage lending in Indian Country and offers a 100% loan guarantee.
To learn more about HUD and FHA loans and programs, visit the website,here.
RealtyNow can help you find mortgage lenders and research interest rates.