Families can build homes to fit their needs with HUD loans for new construction homes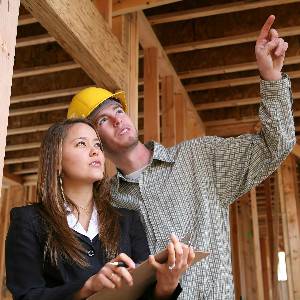 Building a new home allows you to create a space that meets all of your needs and requirements. The U.S. Department of Housing and Urban Development (HUD) has programs for new construction available through the Federal Housing Administration (FHA), but most of them are for the builders or contractors.
The first thing that you should know is that HUD doesn't offer loans. Lenders that choose to work with the FHA offer mortgages that are insured by the government. This makes the loans less risky to lenders because if you happen to default on the mortgage in the future, the government will pay the lender for the loss. You can find a list of FHA-approved lenders online to get resources for mortgages in your area.
Building new homes can be expensive because you must meet county and city requirements and pay a contractor. The FHA backs a variety of new construction loans, including Section 8 properties. Learn more about specific requirements here . From these requirements, you will see there are a specific rules for homes proposed for construction, homes under construction and homes already built.
Whether you wish to be the builder or buy a new home from a builder, you want to talk to a HUD housing counselor about the many rules governing new construction. Also ask about the possibility of using a U.S. Department of Agriculture loan to buy land or build a new home (rural development loan). Traditionally, the FHA does not lend money for the purchase of bare land.
If you are a disaster relief victim, such as someone who was displaced after a hurricane, you can request building loans from FHA lenders. This type of loan is only available for people whose home requires significant repairs or total replacement after a natural disaster.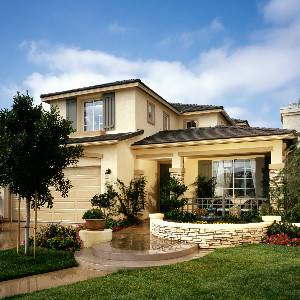 Another option for a new construction loan is the Section 184 program, also known as the Indian Housing Loan Guarantee Program. This program is for loans to Native Americans, both on and off native lands, for new construction, rehabilitation, purchase of an existing home, or refinance.
Lenders can offer new construction home loans that cover the entire cost of building or buying a new home, but the cost doesn't include certain expenses or closing costs. The entire amount of the loan goes into an escrow account, and you receive a certain amount of that loan as work is completed.
RealtyNow can help you find mortgage lenders and research interest rates.