Homebuyers have many options in HUD loans for affordable housing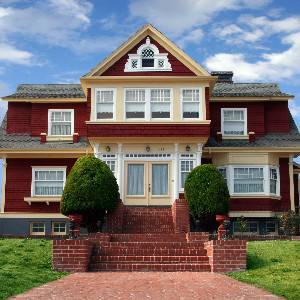 If you want to buy a home, the federal government may help you. Most people have heard of HUD loans for affordable housing, yet you may not know what they are and if you qualify.
The U.S. Department of Housing and Urban Development ( HUD ) insures home mortgages through the Federal Housing Administration (FHA). This insurance reduces the lender's risk and therefore lenders make it easier for certain groups of people to buy homes. The qualification process is fairly simple. Your loan terms will be based on your qualifications and the property you want to buy. Here is an outline of the types of FHA loans available.
Fixed-rate and adjustable-rate mortgages
The most popular FHA loan is the 203(b) fixed-rate mortgage. This FHA loan is for 97 percent of the house cost. Applicants must have a certain debt-to-income ratio, yet there is no minimum income level required.
Another HUD loan for affordable housing is an adjustable-rate mortgage (ARM). The interest rate on this mortgage may increase or decrease in set periods of time. The rate adjustment is based on a national economic index, so it is difficult to predict if your rate will rise or fall.
Specialized home loans
Specialized loan programs cater to particular needs and have certain restrictions. You will need to ask your lender about their requirements for each type of loan.
Fixer-upper loans
This HUD home loans for affordable housing helps you buy a property that needs extensive repairs. Fixer-upper loans cover both the home's purchase price and the cost of repairs.
Manufactured homes and mobile home loans
The FHA offers loans for manufactured and mobile homes in which you can buy a mobile home or land on which to place it. Some lenders do not offer these FHA loans, so you will need to inquire with your prospective lender .
Energy-efficient mortgage
Known as the energy efficient mortgage (EEM), these FHA loans allow you to buy a new property or refinance for upgrades to make your home energy efficient. You must meet personal qualifications and demonstrate the projected energy savings will outweigh the cost of the improvements.
These are a few of the HUD home loans for affordable housing that can help you buy. Talk to your lender about the best option for your needs and qualifications. Use RealtyNow to find lenders who offer FHA loans.