There's a good chance the multi family home in pre-foreclosure you're considering is currently occupied. Here are a few things to be aware of.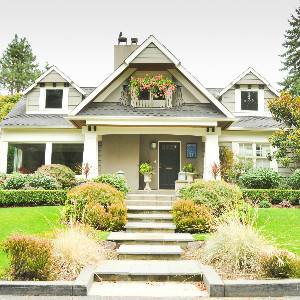 One of the most difficult real estate transactions for homebuyers or investors is the process of buying multi-family homes in pre-foreclosure currently occupied by tenants. If a property is in pre-foreclosure and has tenants in it, provisions are in place to protect the tenants' rights if the foreclosure process moves forward or if a buyer like you is interested in purchasing the property. Each state has established certain laws that provide tenants protection, but sometimes the people living in a foreclosed or even pre-foreclosure property are not tenants, but squatters.
Once you find a multi family home in pre-foreclosure, you'll probably be ready to get the financing and approval process going. Before you do so, you should know that buying occupied multi family pre-foreclosures is not a straightforward process. If you are interested in buying a multi-family pre-foreclosure, there are several things you should consider:
Be aware of existing tenant's rights even if owners default on their mortgages and their properties go into pre-foreclosure, they are still legally responsible for the people who are renting from them. The tenants' leases are enforceable, so if the property changes hands, the tenants are still legally allowed to stay in their rentals.

Who and how many tenants find out how many tenants there are in the building, how long their leases are and what the terms of the leases are. Find out when they'll be vacating the property.

Is the bank collecting rents? In some cases, if the owner stops making mortgage payments on his or her multi-family property, the bank/lender will step in and collect rents from the tenants.If the bank does this, it could mean that the tenants are continuing the terms of their leases.You'll need to know this when considering your own reasons for purchasing the property. If there will be tenants in it for a while, you'll have to factor that into your plans.
Buying multi-family homes in pre-foreclosure could be just the investment opportunity you've been looking for, though chances are you will have to address the issue of existing tenants. You'll want the counsel and support of an experienced expert when you proceed and RealtyNow can help by connecting you with experienced, local real estate professionals.