There is no point in falling head over heels in love with a house if it is in an area that does not meet your expectations, needs and safety concerns.
When you buy ill-fitted clothes, you can still exchange it for another size. When you buy a TV, you can have it replaced with another one.
But you can never buy a house and then ask for a refund the next day as soon as you realize it doesn't suit you well. To avoid the hassle of going through countless house open and to save you from a million heart/headaches, here are 10 things to look out for in a neighborhood before buying a home.
1. Schools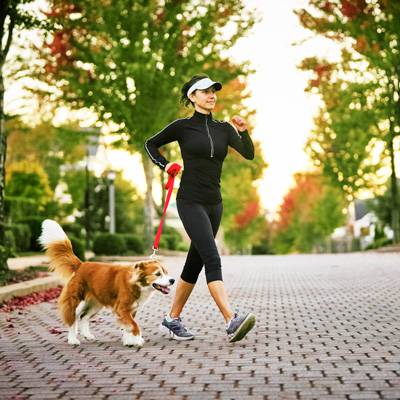 Whether you have children or not, or you plan in the near future to have some or not, good schools around the neighborhood means your home will retain or even exceed its current market value.
2. Crime Rate
A good neighborhood has a stable overall security which includes well-lit areas, CCTVs installed in designated posts, and police officers patrolling the neighborhood on an everyday basis.
Take time to find out about the 'police blotter' and even current crime rate as compared to other neighborhoods or nearby suburbs/cities. This will make deciding much easier especially if you're on the fence between two neighborhoods. A questionable crime rate doesn't always look good for you and your family as well as the potentiality to sell your house in the future.
3. Sounds and Smells
Different people react to different things. Heavy traffic patterns especially during rush hour might bother certain folks but even if you're completely oblivious to its sound, if traffic poses a hazard to you and your family, it is something that is of concern.
Look out for other unreasonable noise such as screaming children 24/7, barking dogs, chronic party people next door, and even machines. Determining the activity level all throughout the day will give you an idea whether you can stand living in such a neighborhood or look someplace else.
4. Amenities
If you love taking strolls, neighborhoods with parks nearby are something to put on your list. It all depends, actually, on your hobbies and interests. Do you love the idea of having a shopping mall at a stone's throw away or that you don't have to rush home to fix dinner because a good restaurant is just a five-minute drive?
Moreover, if you have a family or considering a family in the future, you should choose neighborhoods to suit your lifestyle. Libraries, swimming pools, and recreational areas are all great amenities that will come in handy as soon as you realize that your children need something to devote their extra energy on.
Of course, you can't have everything unless money is a non-issue. Just remember to learn to compromise on some of your wants, but make sure the amenities most important to you are within arm's reach.
5. Public Services
Cracked sidewalks, debilitated parks, dark and untidy streets are signs that the area is in financial trouble or the local government is just not too keen on improving its public services.
Fire stations, community centers, and a full range of public services in a specific neighborhood should be made available to its residents – a good indication that it is worthy to be called your home.
6. Sidewalks
Sidewalks might not be a consideration for many home buyers but it says a lot about the neighborhood. It makes the area safer because you don't have to worry about getting hit by a car when you're on your way to the grocery store.
Sidewalks around the neighborhood also mean there are great amenities and public places to go to. But just the safety aspect alone adds extra points to it especially if your kids will have to walk to and from school or you love taking your dog for a walk.
7. Taxes and Other Expenses
Don't forget about these extra fees, such as the homeowner's association fees, you have to pay especially if your home is part of a condo building or a country club development. Another thing would be property taxes which can depend on your home value.
8. Culture
Finding your dream home in an ideal neighborhood is more than just information off your realtor or statistics from the internet. If you're a family-oriented individual, an urban redevelopment with lots of night-time activities might not please you. If an active nightlife is what represents you, a neighborhood surrounded firmly by nature might bore you to death.
The bottom line is making sure to find the neighborhood culture that fits your lifestyle and all the other pieces will fall into place.
9. Neighbors
You should be able to recognize the tell-tale signs of a good neighbor upon first conversation –whether they are friendly, trustworthy or giving you the creeps. Ultimately, you can choose where you will live, but you can't choose your neighbors.
10. Pride in ownership
When residents maintain their homes and neighbors willingly connect with each other, it means that pride in ownership is evident in that neighborhood.
Buying a home is the most important financial transaction you'll ever get involved with in your life. Do your homework, take time to investigate, and trust your gut feeling – because you deserve to live in a place that meets your expectations and worthy of your hard-earned money.