Buying a pre-foreclosure is unlike buying a foreclosure.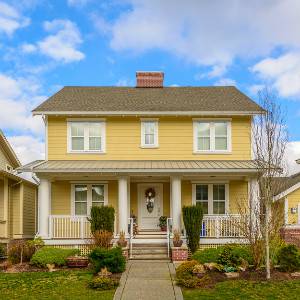 If you want to buy a home in pre-foreclosure from a bank, you often need to go directly to the owner and work out a deal that pleases both the owner and the bank.
Buying a pre-foreclosure is unlike buying a foreclosure. With a foreclosure, the bank takes back the property, but when it comes to a pre-foreclosure, the homeowner still owns the house. Banks don't like going through the foreclosure process because it's costly. After going through the court system, running ads in the paper, working with a listing agent and looking for buyers, the bank can rack up thousands of dollars in costs.
Before the bank sells the home at auction, it goes through the pre-foreclosure phase, in which the owner may choose to sell to avoid foreclosure. You can buy a home in pre-foreclosure, yet the bank won't be the seller. In the case of a short sale, the bank must approve the sale and any offers because the home sells for less than the owner owes on it.
If you're interested in buying pre-foreclosed homes, you need to do a little legwork. You can find these homes by looking for Notices of Sale and Notices of Default in county records or the legal notices section of your local newspaper.
After you find homes in pre-foreclosure phase, you'll need to contact the homeowner. Because this is a sensitive time for the homeowner, it is best to send a postcard or letter asking about a pre-foreclosure sale. Talk to the owner about purchasing the home based on the value of the home and the size of the mortgage. Some owners are willing to take less to avoid foreclosure, while others want top dollar for their homes.

Before you buy home pre-foreclosure bank properties, you need to contact the bank or lender. The last thing you want is to sign the paperwork and discover that the bank is still foreclosing on the house because the lender never paid the bank back. You also risk the foreclosure auction happening before you sign the paperwork, which results in you losing out on your new home.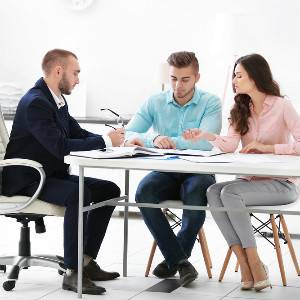 When you buy foreclosed homes from the bank, you work with the bank to create a financial agreement. The bank might agree to let you pay the back payments on the property and take over the original mortgage on the home. Typically, banks want you to pay a specific amount and get your own mortgage.
Nearly every bank has its own method for selling homes during the pre-foreclosure phase. The lenders may let you pay off the mortgage, take over the mortgage, or work out a different agreement before the foreclosure actually occurs. If you are ready to look for pre-foreclosures in your area, go to RealtyNow for free real estate listings.