Weigh the advantages and disadvantages of buying a mobile home and you may be surprised at your findings.
A mobile home or a "manufactured house" is a great place to call home! You can have all the benefits of traditional home-ownership without the burden of tiresome maintenance, an expensive price tag and excessive property taxes. Mobile home living is quickly becoming a top choice for individuals of all ages and for good reason - there are many advantages and only a few disadvantages. Weighing the advantages and disadvantages of buying a mobile home will help you decide if this housing option is for you.
Definitions and distinctions
To set the stage for your debate of the pros and cons of purchasing a mobile home, it might help to learn of some of the differences between mobile homes, manufactured homes and modular homes in order to make an informed choice. Manufactured homes and modular homes are similar in the sense that some or all of their components are pre-built or ready made. There are a couple important distinctions to be made between the two, however.
Homes built after 1976 technically, should no longer be referred to as Mobile Homes but instead are Manufactured Homes, which are built to a higher standard of quality than yesterday's "Mobile Homes"- though the two terms are used interchangeably.
Manufactured Homes are built entirely in a factory under the federal building code administered by the Department of Housing and Urban Development (HUD). These homes are constructed to meet the Federal Manufactured Home Construction and Safety Standard Act of June 15, 1976. The federal standards regulate manufactured housing design and construction, strength and durability, transportability, fire resistance, energy efficiency and quality. The HUD Code also sets performance standards for the heating, plumbing, air conditioning, thermal and electrical systems and is the only federally-regulated national building code. Manufactured homes generally come in single or two-section units and their dimensions range from 8 feet or more wide and 40 feet or more long.
A modular home is manufactured in a production facility and are built in two or more sections in a controlled factory setting that are then transported and assembled on location. The assemble process typically uses a traditional concrete foundation (which is permanent). In this way, unlike a mobile home, a modular home cannot be moved once built. These homes are treated just like a traditional home you'd buy in a neighborhood. They offer outstanding features, a huge assortment of pre-designed homes and their price per square foot are sometimes lower than the traditional stick built home. On the upside, modular homes can be completely customized to meet the home-buyers needs and tastes.
Buying a mobile home: The Pros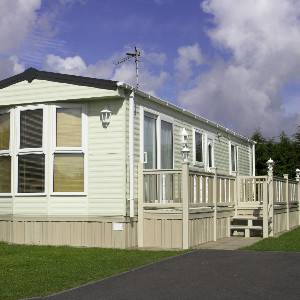 The greatest advantage of living in a mobile home park is affordability. You get to enjoy the perks of home ownership without the burden of paying a property tax or having to maintain the land and utilities.With rare exception, mobile homes cost far less than permanent homes built from the ground up; it's not uncommon for a mobile home to cost 15 or even 20 percent less than a permanent home with similar space dimensions and amenities/fixtures.
For homeowners interested in buying a stunning property or who live in an area where land costs are higher, a mobile home could be a good option. By reducing the cost you'll be paying for the structure, you have more in your budget for land (they aren't making any more of that these days).
Another advantage of buying a manufactured home is that they tend to have fewer ownership costs than many other housing options. To clarify, if you own the land on which the mobile home has been installed, there's a good chance you will be paying less in property taxes. If you don't own the land (say your manufactured home is in a park or designed development) property taxes and any related fees will be rolled up into your maintenance fees or park charges.
Moreover, mobile homes tend to require less maintenance, especially if you don't own the land. You won't have to deal with the costs to install and maintain plumbing/sewer lines, gas lines, landscaping or other property-related issues - that's more money in your pocket.
There is also a surprising degree of diversity among today's manufactured home options. Quality of construction and materials has generally improved and some homeowners are turning to this model to live a more eco-friendly lifestyle with a smaller footprint (carbon and otherwise). For example, you can purchasemicro-homesmade from reconditioned shipping containers with a style reminiscent of the classic Airstream travel trailer. Other micro-home options help you reduce your energy use and overall cost of ownership (in many cases, these homes are actually contributing energy back to the grid thanks to the solar devices they use).
Buying manufactured homes: The Cons
For most people, buying a home is an investment as well as a way to secure, comfort and protect the people who will be living in it. This is perhaps one of the biggest drawbacks to buying manufactured home depreciation. If you purchased the land where your manufactured home is going to rest, the value of that land should increase over time (the value of your dwelling won't). If the time comes for you to sell your mobile home, you can probably expect a loss.
The decision-weighing impact of this particular con really depends on your personal situation. Your monthly payment on a manufactured home may be much less than rent in many areas. In fact, your loan payment, lot rent and insurance all combined may be less than rent. Plus, the interest you pay on that loan can offer you a tax deduction.
One other downside to a manufactured home is that there may be fewer options for mobile home locations. There are some communities that present zoning challenges for people looking to place a mobile home. If you happen to buy or seek purchase of a manufactured home in a park or mobile home community, you may find the lots to be smaller and closer together (though the same argument can be made with some modern housing developments of permanent homes).
More options for quality and financing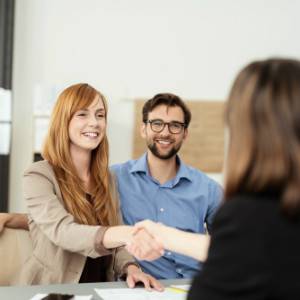 If you have an image of poor quality structures relegated to trailer parks when you think about manufactured homes, you may want to update that thinking. During the past 15-20 years, standards for quality and affordability have improved in the manufactured home market. In fact, this housing option is an excellent way to help address the challenge of offering affordable housing in communities that need it. It's one reason why the federal agency responsible for overseeing and expanding the nation's supply of affordable housing created a program specifically to address the concerns surrounding manufactured homes.
The Department of Housing and Urban Development (HUD) created and continues to operate an Office of Manufactured Housing. TheManufactured Housing Programis a national HUD program established to protect the health and safety of the owners of manufactured/mobile homes through the establishment and enforcement of the federal manufactured home construction and safety standards. The office also sets procedures for the administration of dispute resolution between buyers, sellers and manufacturers of mobile homes.
One outgrowth of this program has been the development of more loans to assist people looking to buy a manufactured home. The Federal Housing Administration (FHA) is a HUD agency that guarantees a wide range of housing loans designed to help people who may not normally qualify for financing. One such loan program is theFHA Title I Loan. Title I Loans can be sought by people looking to purchase a manufactured home.
A Title I loan may be used for the purchase or even the refinancing of a manufactured home, a developed lot on which to place a manufactured home or a manufactured home and lot in combination. The home must be used as the principal residence of the borrower. Here are the maximum loan amounts you can apply for with a Title I manufactured home loan:
Manufactured home only – $69,678

Manufactured home lot – $23,226

Manufactured home & lot – $92,904
The maximum loan terms for a FHA Title I manufactured home loan are:
20 years for a loan on a manufactured home or on a single-section manufactured home and lot

15 years for a manufactured home lot loan

25 years for a loan on a multi-section manufactured home and lot
(These terms are as of August 2014)
Purchasing a mobile home may be the right choice for you if your goals are to preserve your savings, borrow less or invest in land. The manufactured home option may also be a great way to get more house than you might think. It will serve you to discuss the pros and cons of your individual situation with a real estate agent and a mortgage lender. RealtyNow can assist you by connecting you to one today.