Before you start house hunting and spend hours searching through houses for sale, consider what the listing sites won't tell you. There are many factors other than price and size that determine your perfect home.
There are an overwhelming number of real estate listing sites with houses for sale. Even if it is not your first time buying a house, you could easily overlook a perfect home because at first blush, they don't land on your wants and needs list.
Before you meet with a real estate agent or spend hours searching through real estate listings, you should know the questions that a listing will not answer. For starters, a real estate listing won't tell you what type of homeowner you are or what your needs are. Here are some of the important homeowner questions to consider before you start your search. These questions will help you determine which home is best at this stage of your life, regardless of your past homes.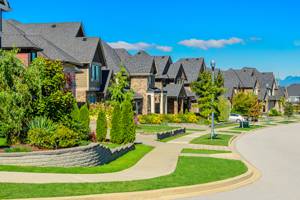 How long do you plan to live in the home?

Will your physical needs change in that time?

How much privacy do you need?

Do you need land with your home?

Can you tolerate shared walls?

What type of neighborhood amenities do you want?

Do you have school-age children?

Do you want to live in a specific school district?

How much fixing can you handle?

Do you want ongoing yard maintenance?

Could you be a landlord?
You may know the answers to some of these questions, yet be uncertain about others. Possibly you are handy and could make some minor fixes to a home listed at a bargain price. Maybe you've never considered being a landlord, but are interested in having real estate income that pays your mortgage.
As you visit different houses for sale, it's a good idea to keep a journal of your thoughts to help you answer the questions above. This comprehensive overview of the types of homes for sale and the pros and cons of each will help you answer these questions and simplify your home search.
This guide will help if you need to determine your budget, explore your housing wants and needs or find a good real estate agent, read this article.
Single-family homes
If you are ready to buy a home, you are likely considering a single-family home, which is a detached home on its own lot. Theses houses typically have a private yard, which makes them a good fit if you have a family, dogs, multiple vehicles or even you want to raise chickens. Single family homes may be one-story homes or multiple-level homes, so they can be ideal for you whether you are older and concerned about stairs or a young couple planning a family. Single-family houses may also have a garage or a basement, which offer additional storage space and the possibility of additional rooms.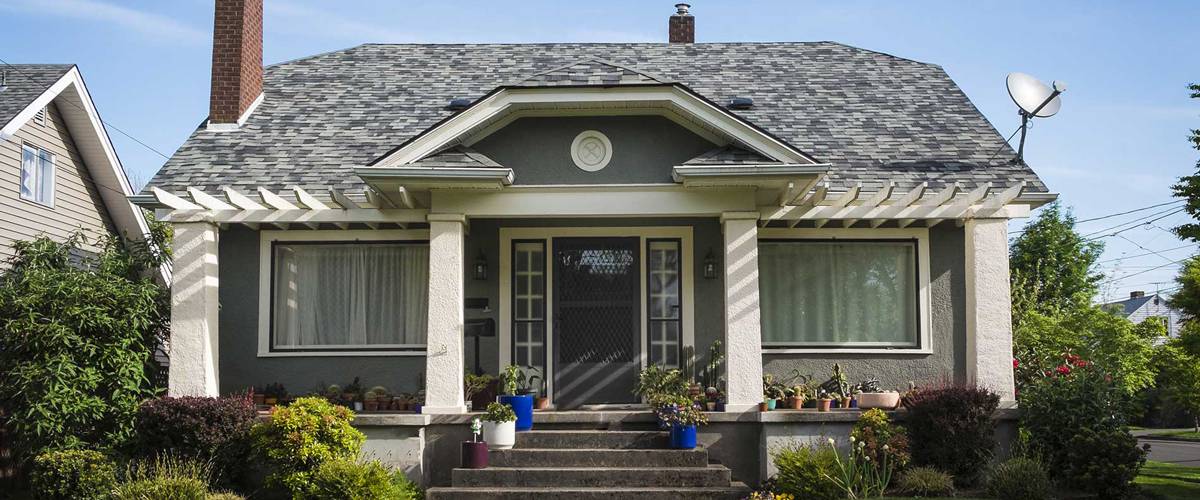 A single-family home provides the most privacy of any type of home because you do not have shared walls. Even in housing subdivisions where homes are built close together, you can expect a fence or some separation from your neighbors. You can find single-family homes in every school district and almost every neighborhood. You are fully responsible for maintenance of the home, property and taxes when you own a single-family home.
Some of these houses may include rental spaces, which provide real estate income and an additional set of responsibilities. Detached mother-in-law homes or apartments above garages or in basements help you pay the mortgage if you can handle the landlord responsibilities.
You can get a variety of conventional home loans and government-insured mortgages, including Federal Housing Administration (FHA) loans, for a single-family home.
Pros: privacy, yard, storage, garage with some, possibly a rental space
Cons: yard maintenance, full responsibility
Architectural styles of single-family homes
There are dozens of architectural styles of single-family homes, which tend to be more or less prevalent depending on the region of the United States in which you live. These include, but are certainly not limited to: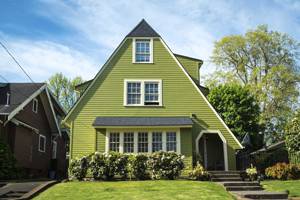 A-frame – as the name suggests, is shaped like an A with a steep roofline. These homes were especially popular from 1950 to 1970, after architect Andrew Geller's designed the A-frame Reese House , which was featured in the New York Times in 1957.
American colonial – is a traditional-style home that originated on the East Coast. It includes several colonial-styles used for homes, churches and public buildings since the 1600s.
Bungalow – was originally a simple, single-story house with no basement. The California bungalow became popular after WWI. Since then, several styles of bungalows have been constructed that include a half-story loft or basement.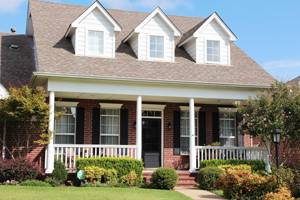 Cottage – is a small dwelling, often in the country or a semi-rural location. Cottages you find now are typically cozy vacation homes. You can combine history and modern amenities by remodeling a cottage .
Dogtrot house – were actually two houses connected by an open breezeway . These historic homes were often two cabins build side-by-side.
Earth-sheltered house – are homes built into the earth, usually for heat regulation and energy efficiency . You may find a few newer bermed earth homes made of steel reinforced concrete with dirt piled around them, but they are rare.
Farmhouse – is the main home on a farm or a home built in the style of a farmhouse. You can find farmhouses in agricultural settings throughout the US.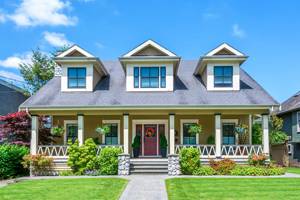 American Foursquare house – are usually two and a half stories tall, square and boxy with a front porch. This style was popular from the mid-1890s to the 1930s. You can find these homes in older, urban neighborhoods in all areas of America.
Gable front house – is a house that has a gable roof facing the main street. These were mostly built from 1825 to 1920. A gable-front house with a porch is an American folk style home you can find in most areas.
Log homes – are houses built of solid, wooden logs. You can find both historic log homes and cabins and new construction log homes. You are most likely to find log homes in resort communities as well as western and midwestern states .
Manufactured home – is a prefabricated house and that is assembled on site. Manufactured homes can technically be mobile homes or prefabricated houses that are immobile once assembled. These homes originated in the 1950s as an option for affordable housing , but now may cost as much as a home built on site.
Octagon house – has a symmetrical floor plan and is shaped like an octagon. While most of these houses date from the 1850s to the early 1900s , you can find Octagon homes built in the last 20 years.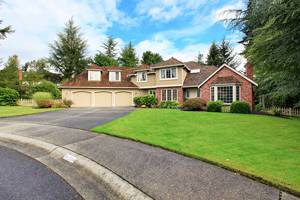 Ranch house – is a one-level house which may be built over the garage or have an attached garage. Ranch homes were first built in the 1920s, but their popularity boomed between 1950 and 1970 . A two-story version of the ranch home is called a split level. You can find ranch-style homes nearly everywhere in America.
Saltbox house – is a wooden house with a long, pitched roof popular in New England. It has one story in the back and two stories in front. Saltbox homes were mostly built in colonial times, so you are not likely to find one built after 1900.
Shotgun house – is a house in which all the rooms are in a line . This was the most popular home in the Southern US from the 1860s through the 1920s. They can be found in every corner of the country, however.
Stilt house or pile dwelling – is a home built on stilts over water or soil . These homes are being built in the Gulf Coast and other areas that experience hurricanes and flooding. Often, homes are converted to pile-dwelling houses after such a natural disaster.
Snout house – is a home where the garage entrance is the closest part of the house to the street. These homes are currently built on narrow lots that typically have no rear access.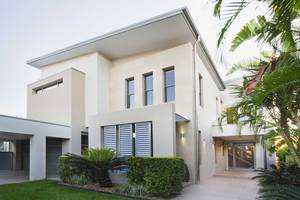 Split house – including the side-split, back-split and front-split house, these are multi-level homes in which the floor levels are staggered. Usually these homes have two sets of stairs.
Victorian house – these include a wide range of architectural styles and may be one-level, two-level or three-level. Victorian homes are typically homes built during the reign of Queen Victoria from 1837–1901. The style of these homes varies from region to region, yet they can be found from New York to California.
The area you live in may not have all of these types of single-family houses, yet it can be fun to look for them. You may also see a home style that inspires you to build rather than buy. If you are ready to look, go to RealtyNow for home listings in your area.
Townhouses, condominiums and co-op apartments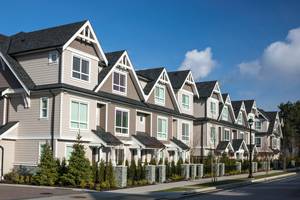 When you search houses for sale, you will find townhouses (also called townhomes) and condos in most areas. These vertically built homes may be one, two or three stories with or without attached garages. There are usually two to six townhouses attached side by side, so you will have at least one shared wall. You own a lot when you buy a townhouse and usually have a yard.
Townhomes and condos tend to gain equity more slowly than single-family homes and therefore have a lower resale than a single-family home of equal value. However, both options may be ideal if you want less maintenance and shared responsibility. If you are older and plan to live in the home you buy for 10 years or longer, you want to consider the number of stairs in a townhome or condo.
If a townhome or condo interests you, plan to visit these homes during different times of day to gauge the soundproofing, since your neighbors will be close. Ask your agent to arrange visits in the evening and during weekends when most people are home.
Shared facilities and responsibilities
Condominiums are attached homes owned individually. Their design may be similar to townhomes, apartments or flats. Condos have shared facilities maintained by a homeowners' association (HOA) such as:
Pools

Party rooms

Fitness centers

Outdoor recreation areas
An HOA makes and enforces rules that dictate what you can do on the property. It also pays shared costs like lawn care, hazard insurance for the building exterior, garbage and possibly water/sewer.
If you buy a townhouse, you will likely be responsible for your water heater, furnace and air conditioner. Likewise, you typically pay for electricity, cable and other services. Condo association fees often cover more expenses than townhome fees. These may include heat, electricity, cable, water, garbage and Internet in addition to maintenance. You need to find out which bills each association covers. In both cases, HOA fees create a reserve that covers major repairs.
You can get a conventional mortgage and possibly an FHA loan for a townhouse. A townhouse or condominium must be U.S. Department of Housing and Urban Development (HUD) certified to qualify for FHA programs. If you are interested in buying a condo, you need to discuss financing with your lender. Many condominium projects do not qualify for conventional loans or FHA loans .
A co-op apartment is another option if you want to buy in a city center, on a waterfront or in mixed commercial and residential areas. Housing co-ops are usually owned by corporations or non-profit organizations. You buy shares, which allow you to live in one of the units. Expenses are shared. Reselling a co-op apartment may be more difficult than selling a condo because an elected member board must approve every shareholder, so you can't sell to just anyone.
Pros: privacy, few neighbors, yard, HOA maintenance, garage possible
Cons: shared walls, less privacy than a single-family home, association fees and rules
Homeowner's associations and covenants
It's important to investigate HOA rules and property covenants when you look at condos.  Your real estate agent can get the HOA rules and fees, but you should research them yourself. Look for pet restrictions, rules about renting the home and plans for major improvements. The following steps will give you a more accurate insight of the people and rules governing the property.
Get notes from the last six months of HOA meetings

Meet the HOA president and members

Find out how often the HOA fees go up

Talk to the neighbors about the HOA

Find out if the HOA has cash reserves

Go to an HOA meeting or two
Duplexes, triplexes and fourplexes
A "plex" is a building split into two or more separate homes or apartments. Each unit has a private entrance, but they usually all share an outdoor common area. These properties often are attached, side-by-side units or buildings with living spaces on each floor. A multiplex is a real estate investment because you will rent one or all of the units.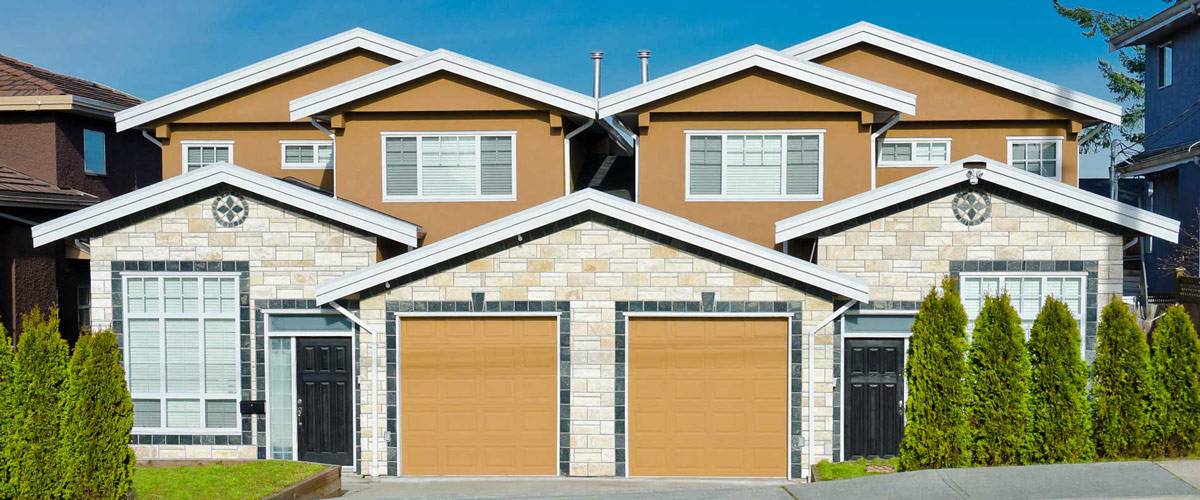 You can get a conventional loan for a multiplex. If you want an FHA loan to buy a multi-family home, it can only have two to four units and both you and the property must meet government requirements. Typically, you must live in one of the units and prove you have several months' worth of mortgage payments in cash reserves to qualify for an FHA loan for a multiplex. Expect a higher interest rate for a multiplex with five or more units.
Landlord responsibilities
Whether you are contemplating buying a multiplex or a single-family home with a rental space, you need to decide if you are really fit to be a landlord. You won't just have neighbors; you will have tenants who expect you to answer questions, make repairs and possibly even understand why rent payments are late. You also need to know the federal, state and local laws concerning both tenants' rights and building codes.
Here are a few questions to consider:
Can you tolerate other people in your yard?

Are you handy and able to fix things?

Do you have cash reserves to make repairs?

Are you prepared for phone calls in the night?
You can hire a property manager to field late-night calls and make repairs, but you need to make sure the cost of paying him or her is covered by the real estate income. Plus, you need cash reserves to pay the property manager before the rental income is steady.
Pros: yard, real estate income
Cons: limited privacy, landlord responsibilities
Fixer-upper homes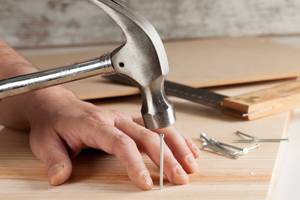 You may see real estate listings for fixer-uppers in each category of houses for sale. They may be foreclosed homes , short sales or homes listed in traditional sales . While fixer-uppers are typically priced lower than comparable homes that don't need repairs or updating, they may not be great deals if extensive repairs are needed.
A thorough home inspection will disclose the required rehabilitation. The inspection report will provide the list of potential issues for the home. With that, you'll need to get comparable quotes from contractors for the estimated cost of repairs, whether they be structural, electrical or other. It is recommended you get at least three quotes.
Weigh the cost of repairs with the savings on the home. If the home mainly needs cosmetic improvements and you can do some of the work yourself and get supplies at a discount, the fixer-upper home could be a great investment. However, if the home has structural damage, you might want to avoid it. Regardless of the level of rehabilitation required in the fixer-upper you are considering, real estate agents, investors and flippers agree that you can plan to spend at least 10 percent more than you budget.
Lenders offer internal home renovation loans and government-backed mortgages for fixer-uppers in which the home price and repair costs are in one loan. Government loans, like the FHA 203k rehab loan, have price caps and defined timelines for completing renovations. Banks and mortgage lenders offer conventional loans with higher price ceilings.
Pros: prices below market value, opportunity for immediate home equity
Cons: cost and time of hiring workers to fix the home, possibly unforeseen problems
New-construction homes
A custom-designed home is one way to get everything you want in a house from layout to finishing touches. Building a home is not necessarily an easy process though. Additionally, you will pay more per square foot to build your dream home. You may find a development in which you can pick from a few models and make adjustments to the building plans. This scenario simplifies building because you don't have to find a lot and research zoning and building codes.
To build a dream home, you need a team of professionals including a builder or contractor, an architect and a designer. You may also need to hire a real estate agent to help you find land, a surveyor and an excavator. Plus, you may want to hire an attorney to review the contracts with all of the above professionals. If this list seems overwhelming, building may not be ideal for you. This home build cost calculator guide provides comprehensive information on construction costs, building plans, hiring the right professionals and staying within your budget.
Additionally, you will need to hire home inspectors to check the home throughout the building process. First, you need to make sure the builder is adhering to state and local codes. Then, you will want to make sure that construction done over the top of water and sewer lines did not damage the lines. When the home is complete, you'll need a final inspection as well.
Construction loans are unique , non-standardized loans. To get one, you need to meet guidelines and explain the entire project to the lender. Typically a construction loan is a variable-rate mortgage that starts with an interest-only term while the home is being built. You may get a rate-lock agreement that sets the mortgage rate at the end of the construction term. It's best to talk to several lenders experienced in construction loans to compare loans and rates.
Pros: a home designed for your needs and wishes
Cons: price, time required to hire professionals and build
Visiting various types of houses for sale helps you find one that is ideal for you and your family. When you have narrowed your choices down to a few homes of interest, you want to explore the area and talk to the neighbors. This is also true if you are selecting a location in which to build a new home.
For each prospective home or location:
Research area crime statistics

Check out the schools if you have children or plan to

Walk your dog in the neighborhood at the time you would regularly

Drive from the home to your work in the morning to get a realistic idea of the commute
Real estate listings tell you the size, age and price of a home, but they don't answer the questions that dictate which home is uniquely perfect for you and your family. Real estate agents suggest you visit and research dozens of types of homes in different neighborhoods. When you become somewhat of an expert on your desired neighborhood and know which type of home best fits your life, you usually know instinctively when the home is perfect.
To look at listings of homes, enter a zip-code above.