Foreclosure listings in Washington, D.C. are plentiful and there are many services and tools to help you find them.
Your dream home may be available through a foreclosure sale. This article will provide you with a few of the resources you can use to locate foreclosed property listings in Washington, D.C. with more ease.
Use Internet resources
There are many Internet tools to help homebuyers locate foreclosure listings in their areas. Some online companies specialize in gathering lists of foreclosed properties in Washington, D.C. and other states. These companies typically charge a monthly fee for membership. The cost of membership helps cover the cost of employing researchers to compile lists of available properties.
You can also search lender websites and county public records online for Notice of Default records, as well as Notice of Sale records. By doing this research yourself, you can avoid the website company fees. Public records are free, but they may not be online.
Ask a real estate agent
A real estate agent's knowledgeable in foreclosed home sales can help you find Washington, D.C. real estate foreclosure listings. A real estate agent who specializes in this area often networks with banks and other mortgage lenders and will have information about local homes in foreclosure and pre-foreclosure. The agent may offer some help for free.
Visit neighborhoods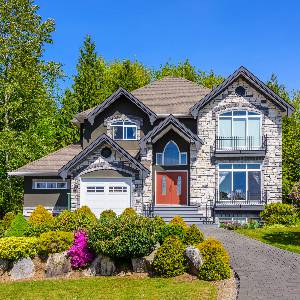 Most lender-owned homes, or homes in foreclosure, will have a distinctive sale sign in the yard. The signs should indicate that the home is foreclosed or in pre-foreclosure and who to contact for more information. This is a good way to compile a list of properties in your neighborhoods of interest.
RealtyNow can also help you find foreclosure listings in Washington, D.C. This research should help you find a dream home or an investment property at a discounted price.