Avoid foreclosure with state or federal mortgage modification programs in Mississippi.
If you are homeowner in Mississippi who is struggling to make monthly mortgage payments or are already in default, you may turn to home mortgage modification programs for help. You may qualify for state or federal programs to prevent foreclosure, modify your loan, sell your home at a loss, or even go back to school.
The Making Home Affordable program is part of a $75 billion federal mortgage bailout program. Developed by the U.S. Treasury Department and the U.S. Department of Housing and Urban Development, this program gives lenders an incentive to refinance mortgages that are heading towards foreclosure. Mississippi banks and lenders that participate in this home mortgage modification program for residents get cash incentives for refinancing home loans.
The program is divided into two main sub-programs: the Home Affordable Modification Program ( HAMP ) and the Home Affordable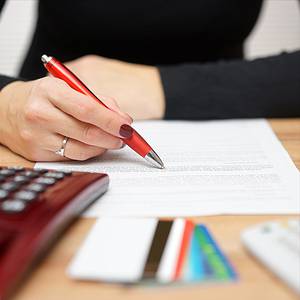 Refinancing Program ( HARP ). You may qualify for HAMP if you permanently reside in the home, began your mortgage before January 1, 2009, and can prove financial hardship as well as the ability to make the new lower payments.
To qualify for HARP, you must have a home loan guaranteed by Freddie Mac or Fannie Mae that you got before May 31, 2009. You must be current on your mortgage and have a good payment history for the past 12 years, as well as your current loan-to-value must be greater than 80%. This may be the best option for you if you owe more on your mortgage than the value of you house, and HARP allows you to refinance at a lower interest rate.
Additionally, the state of Mississippi has received over $100 million from the federal Hardest Hit Fund to assist people who are struggling to keep their homes. This isn't a Mississippi home loan modification program, but it can help you catch-up on missed mortgage payments, postpone payments, or go back to school.
To find out which program may fit you best, talk to your lender and an authorized housing expert from state and federal programs. You can also find rates and reliable mortgage lenders through this website that may be able to help.