It is important to understand the basics of home insurance so you get the coverage you need for a reasonable price.
Your mortgage lender will require you to get homeowner's insurance before you close on a new home. They want to protect their collateral, as do you. It's important to understand the basics of home insurance so you get the coverage you need for a reasonable price.
You usually start looking at homeowner's insurance after you find a home you want get approved for the mortgage. You also need to find an attorney in some states, such as New York City, although the lender may have an attorney on staff for legal processing.
What your homeowners insurance covers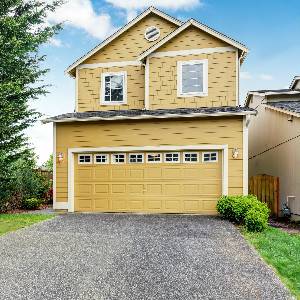 Most basic home loans require six types of coverage:
Structure - Covers replacing the entire home from the ground up with the same materials in the event of total loss.

Other structures - This coverage is for fences and other free-standing structures that are on the property, yet not connected to your new home.

Possessions - Replaces your possessions in the event of a disaster or theft.

Loss of use - Covers some of the living expenses you would incur if you could not live in your home while it is being repaired.

Personal liability - Protects you if someone sues you for injuries or damage suffered on your property.

Medical - Covers the injured person's medical costs for which you might be responsible if you are held responsible in a liability suit.
You'll want to discuss the difference between the replacement cost and cash value of your home and belongings. Ideally, you will get insurance that covers at least 80 percent of the replacement value of both. Replacement cost is the money it would take to rebuild your home and replace your items.
What homeowners insurance may not cover
Theft, vandalism, fires, hail storms, the weight of snow, water damage not from a flood, wind damage and lighting are almost always included in basic coverage. However, many things are not covered by a basic insurance package. These products need to be added to your policy and cost extra.
Natural wear and tear - The cost of normal wear and tear on your home and regular maintenance are not covered.
Damage due to negligence - Damage from tree roots, broken pipes or other home issues are considered the result of negligence and are not covered.
Floods, tsunamis and hurricanes - All federally regulated or insured lenders will require flood insurance if you live in a floodplain because your basic insurance does not cover flooding. Your insurance agent can research whether your new home is in a floodplain. Your agent may also suggest flood insurance even if it is not required, but flooding is a possibility.
Flood insurance is also the coverage you need if you are buying in a state that has a risk of a tsunami. (California, Oregon, Washington, Alaska and Hawaii.) Your agent can provide specifics. Although a tsunami is the result of an underwater fault or underwater landslides, associated with earthquakes, earthquake coverage does not include tsunami damage.
Flood insurance also covers damage from hurricanes, tidal waters and rivers if there is an inundation of two or more acres or it damages at least one other property. It won't cover damage from wind, hail or wind-driven water, but your basic insurance policy should cover all three.
Earthquakes - Three quarters of the United States have some risk of an earthquake, yet earthquake insurance is not required. Earthquake insurance can be pricey, so you will need to weigh the cost with the unpredictable likelihood of the event. It's important to understand the various risks associated with an earthquake. Those risks include liquefaction, shaking, landslides, active faults and tsunamis. Liquefaction occurs when loosely packed soil is shaken. This type of soil can behave in a manner similar to liquid, resulting in significant damage in the event of an earthquake. Liquefaction and earthquake hazard maps can help determine if your new home is in danger.
The type of structure you may buy strongly impacts the degree of risk in the event of an earthquake. Some types of structures are simply more vulnerable than others. A single-family living space constructed over a garage, for example, is at higher risk because it lacks interior walls in the garage below. Ask your home inspector to look for any earthquake vulnerabilities.
Home insurance cost and coverage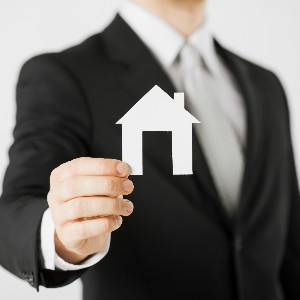 Choosing how much coverage you need may be daunting, especially if you are near closing on your house. Calculate your rebuilding costs, the value of your personal property and living expenses if you cannot live in your home. Typically, minimum coverage is the value of your mortgage loan or the value of your home if you put made a significant down payment. You may want to increase your coverage if it would cost a great deal more to replace your home.
An inventory of furniture, electronics, heirlooms and other possessions will be necessary too. You may need additional coverage for expensive jewelry because of limit on individual items like a wedding ring or heirloom.
You also need to determine how much liability coverage you need. Liability covers you if someone gets hurt on your property or your dog bites someone (on or off your property). A standard policy will include $100,000 of liability coverage. Ask your agent if you feel that you need more. He or she may suggest getting personal liability umbrella coverage just to be safe.
Your monthly premium payments will be affected by the value set on your possessions and home. One way to lower your payments is to consider higher deductibles.
Other terms and considerations
Deductible : Your deductible is the amount of loss you pay out of pocket. For example, if you have a $3,000 deductible and a thief steals $2,000 of tools from your garage, you won't get anything from the insurance company even if your claim is approved. On the other hand, if a windstorm does $10,000 in damage to your home, you will get $7,000 from an approved claim to help with repairs.
Replacement cost versus actual cash value : Your policy might cover the actual replacement cost in current dollars after a loss minus the deductible. Or you might have an actual cash value policy. The insurance company pays the replacement or repair cost minus the deductible and depreciation.
Open peril versus named peril: An open peril policy covers all damage and loss except for that explicitly excluded. Name peril policies specify what they cover and don't pay for anything else.
When to buy and from whom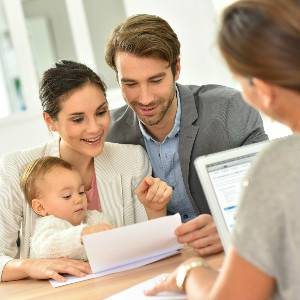 Once you make an offer on a home, contact your agent to create your policy prior to closing. Most companies offer savings for bundling multiple policies, so you may want to get your homeowner's and car insurance from the same company. In fact, you may find that your car insurance will drop when you get homeowner's insurance.
Make sure there are no ambiguities by getting everything explained explicitly and included in writing. You'll get the coverage you need before you buy and be informed about your options are and what you want so closing can be as fun and stress-free as possible.