You can qualify to buy a HUD home with down payment assistance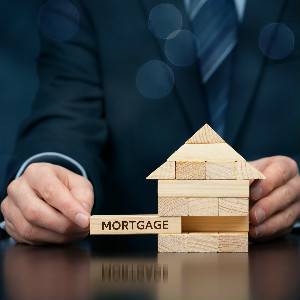 Are you interested in purchasing a HUD home? Buying a U.S. Department of Housing and Urban Development (HUD) foreclosure gives you an opportunity to purchase a home at a deeply discounted price. You can also qualify to buy a HUD home with down payment assistance and a Federal Housing Authority (FHA) loan. Combined, you stand to get great savings on a home, a low interest mortgage and help with closing the sale.
HUD homes can be incredible opportunity for an investor to get agreat deal on a property. Some investors are apprehensive to bid on HUD homes, because purchasing a HUD homes is much different than purchasing a traditional listing or even a REO. However, once you know the HUD system it becomes very easy to submit bids and buy HUD homes. Let's begin with a quick rundown of HUD.
What Are HUD Homes?
HUD homes are foreclosed homes that had mortgages backed by the government. HUD pays the lender for the insured mortgage and takes possession of these homes when the owners default on the home loan. Because thousands of homeowners across the country have defaulted on homes with FHA loans, HUD has many homes for sale.
The Federal Housing Administration (FHA) is a part of HUD - the part that provides federal mortgage insurance. If a foreclosed home was purchased with aloan insured by the FHA, the lender can file a claim for the balance due on the mortgage after the foreclosure. FHA pays the lender's claim, then transfers ownership of the property to HUD, which then sells the home.
HUD homes are appraised, then priced at what is supposed to befair market valuefor their location. The price of a home in need of repairs is adjusted downwards to reflect the investment the new owner must make to improve the home. Ask your agent to provide comparable sales for HUD homes, as there is no guarantee you will get a break on the price.
Who Can Buy HUD Homes?
Buying a HUD home is different from buying another type of foreclosed property. For starters, HUD homes are sold exclusively online in an auction process known as an "offer period".
You may make an online offer during the offer period. At the end of the offer period, all offers are opened and considered to be received simultaneously. The highest acceptable net bid is then accepted, and the buyer's agent is contacted. If the home isn't sold in the initial offer period, buyers may submit a bid any day of the week, including weekends and holidays. Bids are opened the next day.
Anyone who can qualify for a mortgage loan or who meets the designated cash requirement can purchase a HUD home. The homes are offered to owner-occupants first, if no one bids on them, the bidding is opened to investors. It is important to note that if you are interested in buying HUD foreclosures, you will need a HUD-approved real estate agent to place the bids for you.
Only real estate agents who are registered with HUD may represent home buyers and investors in the purchase of HUD homes online. To find the right agent, you can search through a website that lists HUD homes in your area and find out which agents represented the most winning bids. Interview the top two or three agents. Be sure to ask how long the agent has represented buyers and investors, how the process typically works and whether the agent will accompany you to inspect the property. You can view HUD homes onthis website.
Financing a HUD Home Purchase
HUD and the FHA don't offer home loans. The agencies provide home loan programs for you through traditional lenders. You may also qualify to buy a HUD home with down payment assistance through one of the FHA grant programs.
Even without a grant, you canfinance a HUD homewith a down payment as low as 3.5 percent. This may be very helpful if you are a first-time homebuyer without equity from a prior home to use as a down payment. Of course, you can also buy a HUD home with cash or a conventional mortgage.
Rehabilitation Loans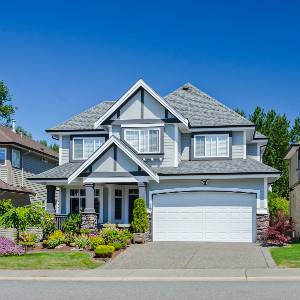 It's important to inspect the property before making an offer. The local listing broker (who should be listed on the HUD home website) can gain access to the property and show it to you. However, you don't need to call the listing broker to see the house with your agent. Any HUD registered agent can gain access to a HUD home. When you're inspecting the property, take a lot of notes and photos of the property so you can be mindful of any improvements that need to be made when constructing your offer.
If you choose to buy a HUD foreclosure that needs significant work, you can apply for a HUD 203(k) loan that includes the cost of repairs in the mortgage. This negates the biggest drawback of buying foreclosed homes from HUD, as the properties are sold as-is.
If you want to look at other foreclosed homes in your area as well as HUD homes, use RealtyNow for free property listings. RealtyNow can also connect you with a qualified real estate agent, just enter a zip code above.