Subletting your rental home can be tricky business but if you plan to be away from home for a long period it could mean some great extra money.
But before you take any action, check whether your lease or rental agreement allows sublets or not. You don't want to get into trouble with your landlord for posting an ad on Craigslist for a subletter or subtenant – without his/her permission.
Just in case your landlord has given a go-signal to have someone else to move into your rental on a temporary basis, make sure every sublet-related arrangement with your landlord and new subtenant in writing.
Subletting Basics
A sublet or share home is where a number of people live in a property – either at the same time or in turns on a certain period of time.
Subletting is when one or more occupants are named on the agreement. The head tenant acts as the landlord while the subtenant acts as the tenant.
Co-tenancy is when all occupants of the house or apartment are named as tenants with equal rights and responsibilities on the agreement.
Boarders and lodgers are people occupying the rental home at one time or another but are not bound to the rooming accommodation regulations stipulated in the agreement.
Getting the Landlord's Permission to Sublet
It doesn't matter if your landlord never stops by your place even just once or that he/she lives out of the area – you will still need to let them know about your intent to sublet your rental. And though they might be kind enough to dismiss the fact, you should still get their permission to sublet – in writing.
If you sublet in secret, there is the danger of losing your tenancy rights – if the landlord discovers your unauthorized action. And even if your lease or rental agreement does not specifically include prohibition on sublets, going behind your landlord's back might not serve you well in the future.
Putting Everything in Writing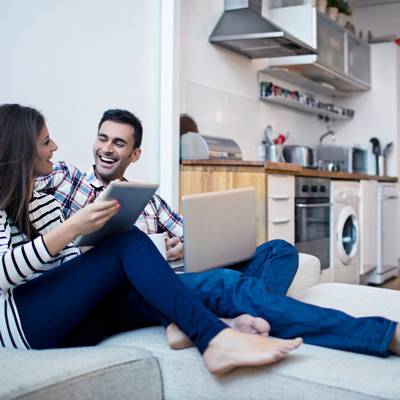 After getting your landlord's permission to sublet your rental, be sure to summarize your agreement in writing. It is also recommended to obtain renters' insurance with plenty of liability coverage. Make sure that the subtenant understands and follows everything stipulated in the rental agreement such as no-pets policy, noise restrictions, or prohibition on full-time roommates, etc.
As for any incurred damages to the rental unit, it has to be clear who will shoulder the cost of repair or repurchase. Protect yourself fully by signing a separate agreement with your subletter.
Pay All Required Taxes and Fees
If your local zoning or land allows short-term rental hosting, don't forget to pay all the necessary taxes and fees so as not to get in trouble with the law.
Screen your Subtenants
But before you print out the sublet agreement, it is your responsibility to ask for the new tenant's proof of good credit history, active references, and other important landlord screening criteria. The fact of the matter is your letter vouches for the new tenant's character – and you want to ensure that you won't get less than you deserve (like ruining your reputation) especially when you're away.
A case in point: your landlord will have every right to refuse signing a subletting agreement if the proposed tenant has a history of evictions for not paying their rent or damaging the rental property.
If you are renting your apartment out on a long-term basis, more thorough screening may be warranted. In this case, it makes sense to screen your subtenants the way landlords screen new tenants.