Interested in purchasing a home in foreclosure from the federal government? Let's go over the pros and cons.
Here's the question for home buyers: Foreclosed homes may seem like a bargain, but are they as great a deal as they seem? Can foreclosures really give buyers a chance to get into neighborhoods that they otherwise might not be able to afford? Yes, they can. However, buyers have to be careful: purchasing a home that is in foreclosure can lead to big problems.
The federal government is one of the biggest owners of homes in foreclosure and with the number of distressed homes and short sales flooding the real estate market in recent years, many people are finding excellent bargains on homes in foreclosure. These homeowners are usually in a hurry to sell, putting buyers at an advantage. While it's true that home buyers may be able to find greats deals on foreclosures, buying foreclosures can still have its risks. To help you make a smart decision, here are some pros and cons for buying a foreclosed home in today's market.
Pros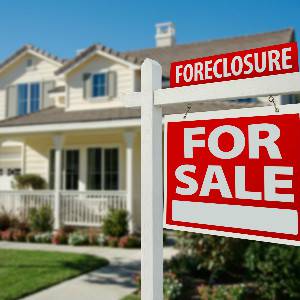 The biggest benefit of buying a home in foreclosure from the federal government is that you may end up with a fabulous home for a fraction of its market value. When a house is empty as a result of a foreclosure, the bank/lender is obligated to take care of the home by arranging for such tasks as mowing the lawn, paying utility bills, paying property taxes as well as keeping vandals and squatters out. The lender does not want to continue paying these expenses and will try to sell the house as quickly as possible, resulting in a home sale below market value.
Foreclosures can be found at all sorts of price points (starter homes, luxury homes, etc.) and sometimes are only in need of minor repair or upgrades. With some sweat equity, repairs and upgrades, a homeowner can turn a foreclosure into a home and see some appreciation in the property's value.
Another advantage to buying homes in foreclosure from the federal government is that you may have more flexibility in financing the purchase than you might have expected. While the majority of foreclosed homes are sold through property auctions (that will require cash or fairly immediate financing), the federal government actually has a number of assistance programs available for individuals looking to buy a federally-owned home in foreclosure.
Through the federal department of Housing & Urban Development (HUD), prospective homebuyers can find low-down loans, financial assistance and even direct grant funding for the purchase of federally owned homes. This is especially true of properties that are:
In economically distressed or targeted areas

Serving as housing for the elderly

Offering affordable housing

Of historical significance

A prospective buyer's first home
(To get more information regarding the properties available through the federal government administered HUD, clickhere.)
A safer choice is to buy homes that are owned by a bank. These properties, often referred to as REO or real-estate owned homes, have already been through the foreclosure process, with banks having taken them over. Banks will often sell these homes at prices below market value to get rid of them.
The best news for buyers is that banks are required to pay off any liens filed against these properties. Buyers can also hire home inspectors to tour the homes before they buy them. These inspectors can help buyers determine how much they'll need to spend in repairs which can help buyers calculate whether a particular foreclosure would be a bargain or a potential money pit. Remember: a foreclosed home can present a savvy investment opportunity, but only under the right circumstances. Do your homework, and you might just come away with a diamond in the rough. Let's move on to the cons.
Cons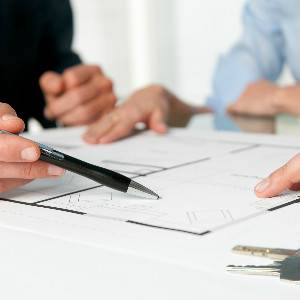 To be frank, there are a few drawbacks to federal foreclosure buying, including several obligations that the buyer may have to take on after purchasing the home. It is not uncommon for a home in foreclosure to be tangled up in financial obligations - so you need to do your research. You may find yourself having to pay costly old debts associated with the property, these can involve:
IRS liens

Unpaid property taxes

Local taxes

Private liens by contractors for unpaid repair expenses.
In most cases, the original homeowner was not making their mortgage payments, leading them into foreclosure. Most mortgage payments include escrow accounts set-aside to cover property taxes and insurance should the homeowner fail to pay for the homeowner insurance premiums. If you have a tax foreclosure sale, most of these liabilities will be eliminated as a condition of the sale. At times, foreclosure buyers may even have to start eviction proceedings and pay legal fees to get the previous tenants/owners out of the home.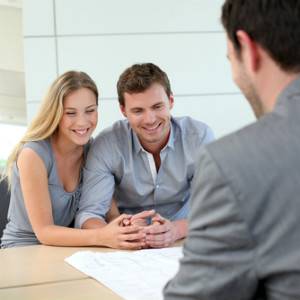 You should also check to see if there is a second mortgage or a home equity line of credit on the house, especially with a different bank. This situation can become very sticky and can make the process of buying the foreclosed property even harder, as it will take longer to get the title sorted out. Some states will not perform a title search, so you will have to hire a title company to ensure that no one else is claiming ownership of the home.
Beware that foreclosures aren't always offered at a large discount. Homeowners in the pre-foreclosure stage may price a home higher than it is worth in the hopes of paying off a mortgage, taxes, etc. In addition, Banks are looking to recoup at least what's owned on the house, so in some cases they may only offer a slight discount. As far as foreclosure auctions go, it's not uncommon that you will have to pay in cash (the same day!) for the home and may not be able to inspect it before purchase.
It is critical to get an inspection of the home prior to purchase because it is often the case that a foreclosed home will need serious and costly repairs. The previous owner might not have been able to afford fixes for the property, allowing it to fall into disrepair. In addition, foreclosures are often vandalized and looted; you might find that major appliances missing, holes have been kicked into the walls or other vandalism. Another thing to remember is that foreclosures tend to sit vacant for long periods of time, which can cause major maintenance issues. If a home is not maintained, its pipes could freeze, vermin and bugs could settle in and mold could grow.
This leads to another disadvantage: foreclosures are often sold as-is and banks aren't interested in footing the bill for needed repairs. This can become very risky for your wallet, you should make sure you've factored in all the costs of repair before you purchase the home. Some lenders don't offer loans for distressed properties, so be sure you've gotten all your finances in line beforehand.
These are just the most common pros and cons that you should be thinking about when considering the purchase of a home in foreclosure from the federal government. If you're a buyer considering a foreclosure purchase, be sure you've evaluated the advantages and disadvantages of this type of transaction first. Buying a foreclosure requires careful budgeting, the right real estate team and the mental resolve to see the purchase through.
Purchasing a home from a lender can be a lengthy and time-consuming process that's full of red tape it would do you well to have the counsel of an experienced guide throughout the process. RealtyNow can connect you to local real estate professionals who have that experience, simply enter a zip code above to get started.