Buying a foreclosed home can be scary but if you're looking for a bargain on a home now then prepare yourself with this article.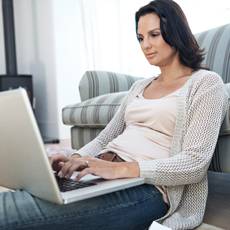 Potential homeowners look forward to the day they will finally make possibly the biggest, decision of their financial life – buying a house. Many important factors come into play including availability, the down payment, mortgage terms, quality of the neighborhood, accessibility and location, as well as the condition of the house.
Of course, the most important consideration is the budget range you have; otherwise, there won't be any signed deal at the end of the day. So if you want to significantly reduce the amount you have to pay, you might want to consider buying a foreclosed home now.
Foreclosed properties have been getting a bad rep over the years but if you're a bargain hunter who applies extreme caution and is willing to go the extra mile to save on your potential dream house, now is a great time to pursue foreclosures.
What is a foreclosed home?
A home foreclosure occurs when the lender, usually a bank, repossesses the property because the homeowner fails to pay for the mortgage loan. After the completion of the entire foreclosure process, the home becomes part of the local Multiple Listing Service (MLS). Afterwards, the bank allows the home to be viewed by the public.
If you're deciding to buy a foreclosed home, read on to find out what the pros and cons are so you can determine whether it is the right move for you.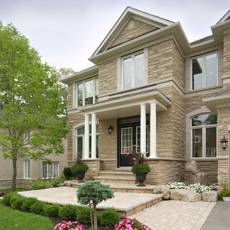 Lower Price Than Actual Market Value
Throughout the United States, both in posh and not-so-nice neighborhoods, you'll find foreclosed homes that have been significantly marked down compared to adjacent or nearby properties. This is a favorable circumstance for you if you're on a tight budget but is already keen on investing a new home or in a property in a particular location you like.
Potential Investment Gain
The savings you will get from purchasing a foreclosed home will turn as your gain in the future as its value goes up. This is especially true if the property is on a prime location. If there will be a general rise in value for all the homes in the neighborhood, you can benefit from buying a foreclosed house in that area.
For investors, purchasing a foreclosure is like ensuring getting not lower than 20% ROI! They are willing to shell out money to make necessary repairs or replacement in the shortest possible time so they can put up the same property back in the market but a much higher price.
Reasonable Payment Terms
With the right timing, proper negotiating tactics and prequalification letter from lender on hand, this can be a great time for you to buy a foreclosed home. Most of the time, financial institutions want to get rid of foreclosed properties as soon as possible. Their top priority is getting a homebuyer acquire the property with the original loan amount made in the first place. But the longer the property has been with the bank, the greater the odds that they will consider more reasonable payment terms from a serious homebuyer.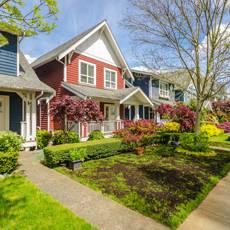 Foreclosures with Trust Deeds
A foreclosed home may be loaded with surprise expenses that could burn a deep hole than your pocket could ever take on. Make it work in you favor by looking for foreclosures where trust deeds are used because it means there are more or less 100 days before its sale and therefore, the previous homeowners will have to move out on the due date prescribed, whether they like it or not. On the other hand, foreclosures with mortgages usually allow previous homeowners to stay in the property for up to one year.
On the surface, buying a foreclosed home with its unpredictable costs and underlying damages can seem like an awful idea. But if you're really careful, it can wind up to be an incredible deal that won't be otherwise within your capacity to pay, if it were a normal property up for grabs. Take your time to do your research and if you're really into it, then a foreclosure home might be a worthwhile investment for you.