Do you think these homes are worth their massive price tags?
Beverly Hills holds the title for having the most expensive house in the US. One particular estate has 12 bedrooms and 23 bathrooms plus an expansive 27-car garage, plus its own vineyard.
The second priciest US home is in East Hampton, New York. The 'Briar Patch' is a 10-bedroom palatial property that boasts of stunning views of the Atlantic Ocean.
It's not a surprise that home prices are skyrocketing at a steady pace. Here's a sampling of some of the most expensive homes currently for sale in the United States:
1. Le Palais Royal
Languishing for a year on the market before, the $139 million Le Palais Royal was removed for a while in order to complete its main residence. Now back with a vengeance, it has an insane $159 million price tag on it, making the Versailles-inspired compound the most expensive home for sale in the US today.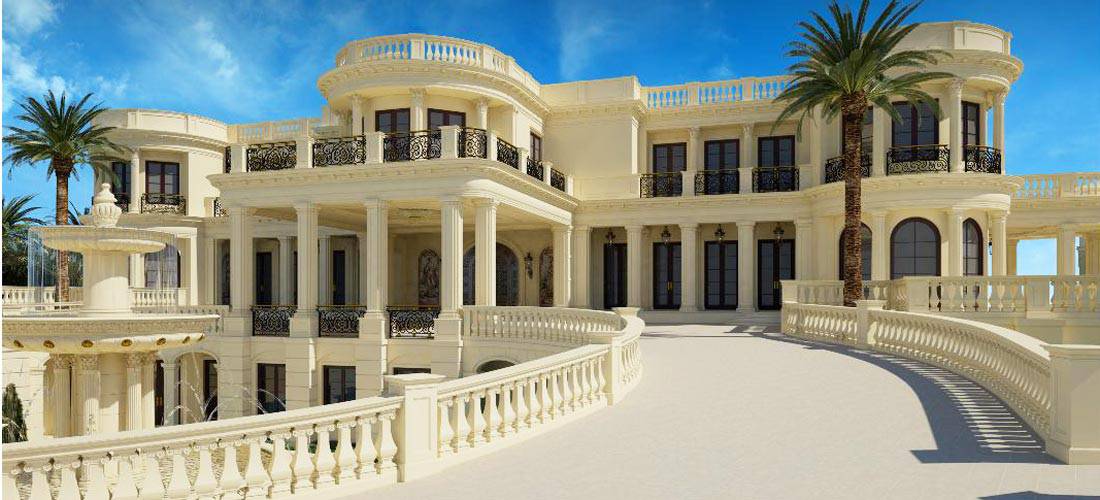 The Hillsboro Beach, Fla., estate, which is just south of Boca Raton has opulence and magnificence written all over it: six waterfalls and two docks that can accommodate gigantic yachts as well as a putting green, a swim-up bar with an ocean view and a 1,300-gallon custom aquarium wall with a built-in 3-D television. Of course, you have your standard billionaire requirements – lots of bedrooms and bathrooms – 11 and 17, respectively, to be exact as well as a 30-car garage and a 3,000-bottle wine cellar. Inside the main house, the main staircase took more than two years to complete because of its handmade wrought-iron railings with gold leaf.
The palatial pad located on a 4.5 acre land area between the Atlantic Ocean and the Intracoastal Waterway also has a private IMAX home theater, the first in the world, and can set 18 VIPs in red plush seats.
2. Palazzo di Amore
Designed by Gigi Hadid's father Mohammed, the Palazzo di Amore is a sprawling 35,000-square-foot house set on 25 acres overlooking Los Angeles. In addition to its 12 bedrooms, 23 bathrooms and a parking space devoted for 27 luxurious vehicles, it also has its own bowling alley, theater and ballroom with a rotating dance floor.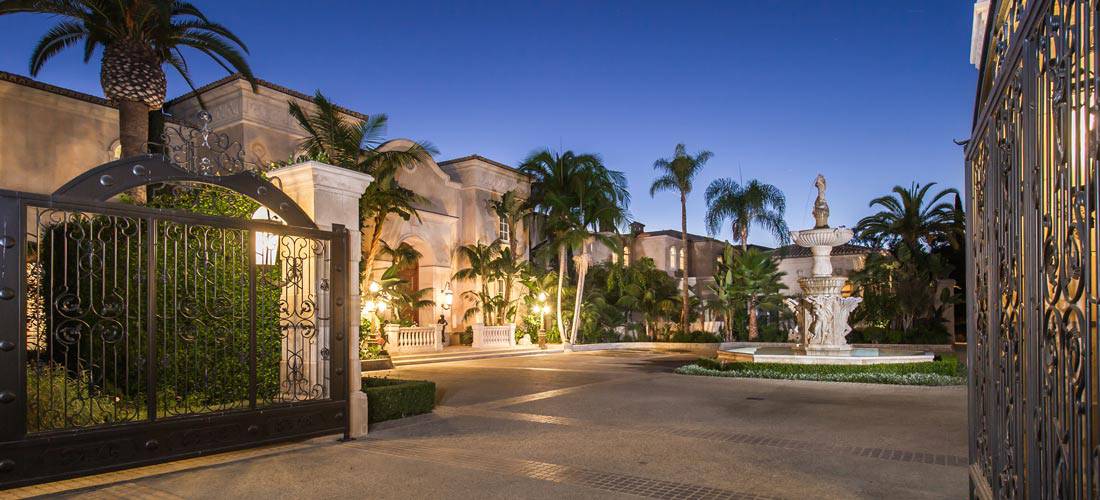 The entry to the exquisite residence is a sky-lit marbled two story room with intricate inlaid flooring and graceful twin curving staircases – elegance at each turn.
Having a vineyard on site compels the designer to construct a wine cellar for owner Jeff Greene that can hold 13,000 bottles at any time. With a master suite alone sitting at an unbelievable 5,000 square feet, this Mediterranean-inspired California property is truly a palace for the modern era.
Listed before for $195 million, its price tag was cut by $46 million, so if you have $149 million to spare, you can be the new owner of the second most expensive home in the US.
3. Briar Patch
Coming on the heels of Palazzo di Amore is the $140 million 11.2-acre real estate in the Hamptons. Spanning a quarter of a mile on the Georgica Pond, the historic Briar Patch estate – subdivided into two buildable lots – is blessed with panoramic views of the Atlantic Ocean in the distance.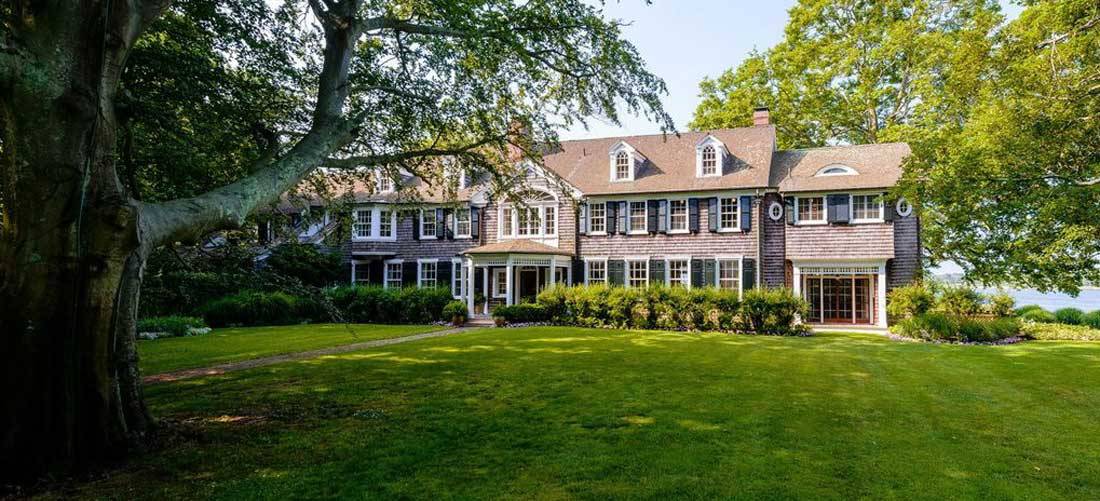 The most expensive home publicly listed in the Hamptons is a magnificent estate that has only been owned by just three families in its 80-year history. Architect Peter Marino, considered by the New York Magazine as the 'leather daddy of luxury', completed the renovation of the main residence, in 1990.
Briar Patch is a gorgeous Georgian revival that includes a three-story living room, handmade wallpaper and grand fireplaces. It also has six perfectly proportioned bedrooms, expansive porches and a sunken library.
4. Hicks Estate
Located in the Dallas' prestigious Preston Hollow neighborhood, the Hicks Estate is a 25-acre property that is currently in the market for $100 million.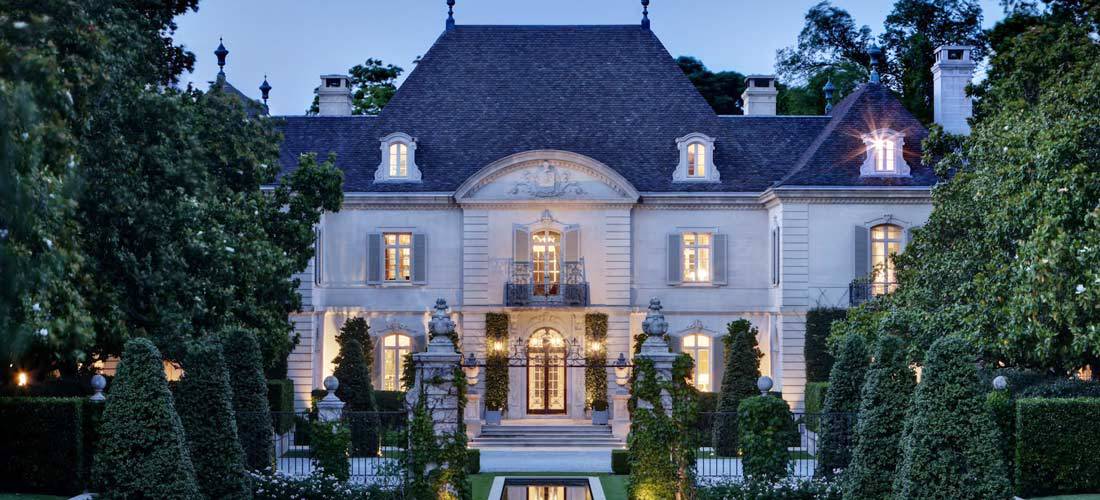 The Texas-based compound sitting on a majestic 42,500 square feet of living space and owned by billionaire investor and former Texas Ranger owner Thomas Hicks is an inspiring cultural consciousness along with a gentle warmth and intimacy in it.
Aside from its five-story main house, a two-story guest house and a three-story pool house, it has a helipad, a country club-sized pool, a 500-bottle wine storing room and several greenhouses. If you want something cozy and lavish at the same time, you'd be delightfully pleased knowing that main kitchen has 10th century Dutch Delft manganese tiles on it and that its library paneling is in 19th century Italian walnut and burl.