Financial assistance programs can help with down payments or offer low interest rates.
If a borrower defaults on a mortgage, the bank can foreclose on the property and sell it at an auction. When buying foreclosed homes, financial assistance programs may be available. Financial assistance programs may provide down payment assistance, interest-free loans or loans with desirable terms to help buyers purchase properties in foreclosure.
The Neighborhood Stabilization Program is a federal program authorized by the Obama Administration. Its purpose is to aid in the purchase of any abandoned or foreclosed homes in order to rehabilitate, redevelop or resell these homes with the goal of stabilizing neighborhoods and the increase the general home values of these neighborhoods. This is just one type of available financial assistance for foreclosed home buying.
You may also qualify for very attractive loan terms, such as down payments of as little as 1 percent of the purchase price of the foreclosed property. You may even be able to use loan funds for some of your down payment instead of paying the entire amount out of your own pocket. This can leave you with more cash to pay any liens against the property and perform necessary repairs and maintenance.
Another financing option is to partner with people who have the money to invest in real estate but do not want the day-to-day responsibilities of owning a property. This is ideal if you want to buy a multi-family property and rent each unit. You could agree do the repairs and maintenance in exchange for financial assistance to purchase the property. If you decide to pursue this type of partnership, be sure to put the agreement in writing and have each partner sign it.
Check with community development agencies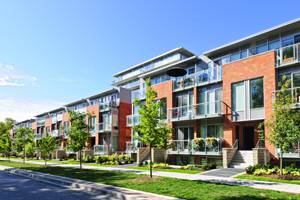 You should also check with local community development agencies to see if your state or county offers financial programs for buying foreclosed homes. Community development experts would rather see homes occupied than abandoned, so some agencies offer low-interest or no-interest loans, down payment assistance and other financial assistance to buyers who are interested in buying foreclosed properties. You may even be able to get grants that you do not have to pay back, especially if you agree to use the property you purchase to provide affordable housing to low-income tenants.
The requirements for receiving financial assistance to buy a foreclosed home vary by program. You may need a high credit score to qualify, or the lender might require you a down payment equal to as much as 20 percent of the purchase price. Before applying for financial programs for buying foreclosed homes, read the rules carefully to ensure you qualify. You may be asked to provide proof of income so the lender knows you have enough money to make the monthly mortgage payments.
Prepare for auctions in advance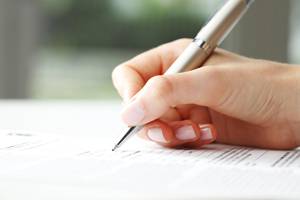 If the property is being sold at an auction, you may also have to fill out bidding forms and submit them in advance of the sale.
Sellers have the right to reject bids, especially if they are significantly lower than the home's market value. Before attending an auction, learn about the process of buying a home and ask real estate professionals about available financing options. When buying foreclosed homes, financial assistance programs may require the home be used as a primary residence rather than a rental property.
Use RealtyNow as a resource for real estate professionals and property listings. To look at listings of foreclosed homes in your desired area, enter a zip-code above.