Virginia is one of the states without a set of regulations that banks must follow to foreclose upon a home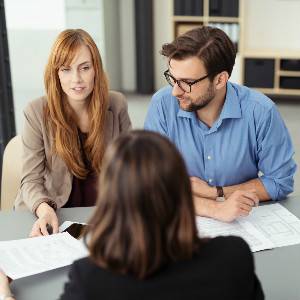 Once the process has started, there are steps that you can take to stop Virginia home foreclosure such as loan modification, refinance or pre-foreclosure sale. Loan modification, re-amortization, pre-foreclosure sales and deed in lieu are just a few ways you can stop Virginia home foreclosure.
The foreclosure process in Virginia is pretty straightforward, yet not always considerate to you, the homeowner. First, your lender will send you a certified letter stating that you are behind on your mortgage payments. Next, you will get a certified Notice of Default letting you know that your loan is accelerated, which means you now owe the whole amount of the loan. Then, you will receive a Notice of Sale. Around the same time, or even before you receive the third letter, your lender will advertise the sale date of your house in the local newspaper. The last step of the foreclosure process is the actual sale of your home. In Virginia, unlike other states, you have no right of redemption after your home is foreclosed.
If you are asking yourself, "How can I stop my Virginia home foreclosure?" you'll be happy to hear that there are several options available, but you might not be qualified for them all. The most common options you have include:
If you've been in an area that has been hit by a disaster, like a hurricane or an earthquake, some lenders will provide relief by suspending late fees, not reporting late payments to the credit bureaus, stopping the foreclosure process or modifying your payment schedule.

You can request a re-amortization, where the missed payment is added to the loan balance and your account becomes current.

You may be able to claim a cash advance. If your mortgage is backed by private mortgage insurance, or PMI, some of these companies will provide a cash advance to bring the loan to current status.

You may apply for a mortgage loan modification, which typically provides permanent interest rate reductions or a reduced loan balance and a lower monthly payment either way. Modifications are available directly from lenders and from the U. S. Department of Housing and Urban Development.

You can return your home to the lender with a deed in lieu of foreclosure. Be careful, though, because in your lender may hold you responsible for the deficiency balance and there could be tax consequences.

You can sell your home in a short sale. In this situation, your lender agrees to accept less than the mortgage balance. This will cause less damage to your credit than a foreclosure. Your lender will give you a 1099 for the deficiency it writes off, reporting the money as taxable income.
These are just few options available for Virginia home foreclosure stoppage. Speak with your lender to about other options available. If you do decide to move forward with a short sale, you can find an experienced real estate broker to help you at RealtyNow.