Home foreclosure listings can be found in various places - from local newspapers and industry catalogs to the Internet.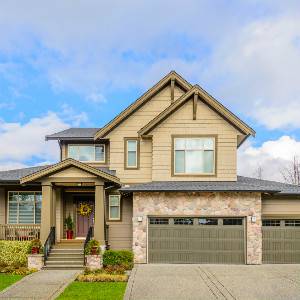 If you consider a foreclosed home, you may end up purchasing an expansive, valuable property for much less than its market value. Home foreclosure listings can be found in various places, from local newspapers and industry catalogs to the Internet.
The online home foreclosure listings option can be particularly advantageous to investors shopping for homes from a distance. Checking out a property on the Internet is, after all, much more convenient than getting into the car and driving several hundred miles. RealtyNow provides free foreclosure listings so you can compare houses online.
City Ordinances Rule
As you shop for your ideal home, you naturally take state and federal laws into consideration as well as your personal preference. When foreclosures come into the picture, however, additional rules need to be followed, such as city ordinances.
In their efforts to improve neighborhoods, some cities have enacted ordinances via which local residents are allowed to make offers on foreclosed units before nonlocals get the opportunity. Furthermore, some localities prefer that foreclosures be sold to individuals or families rather than property investors. To ensure that you get a good deal and know when to place your cash on the metaphorical table, it can be advantageous to explore ordinances that might be applicable to your situation.
Photos Never Lie, Or Do They?
Some serious issues may not be obvious in photographs, particularly those featured in home foreclosure listings. Some houses are left in pristine shape when their previous owners leave them. Unfortunately, others turn out to be quite damaged. If your new property needs extensive work, it's much better to know about the damage before you make an offer.
It is much safer to view the property before placing a remote bid at auction or making an offer from afar. Remember that it is in the mortgage lender's best interests to offload the unit as quickly as possible, so the sales jargon attached to home foreclosure listings can be very enticing.
Property Inspections Are Essential
No matter how wonderful a house looks from the outside, getting an in-depth property inspection completed is an essential part of the foreclosure sale process. Qualified property inspectors can determine if subsidence is taking place, if serious issues exist with siding or roofing materials and if essential items such as furnaces and boilers are in good shape.
Licensed property inspectors typically charge between $200 and $600 per inspection, depending on the location and the size of the property. This price can vary from state to state and from inspector to inspector. The initial outlay may seem like an avoidable cost, but if the inspection reveals extensive damage, it may save you many thousands of dollars.
Where to Find Foreclosure Listings
Free home foreclosure listings can be found in numerous places. Because mortgage lenders and banks are so keen to get rid of these properties, they often list local foreclosures on their websites. Government-owned foreclosures are named on the U.S. Department of Housing and Urban Development (HUD) website.
Go to this article for a comprehensive list of major banks and government entities and links to their online foreclosure listings.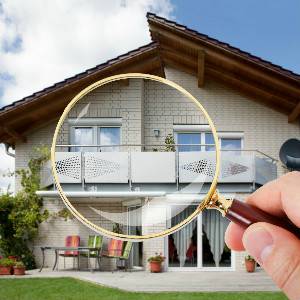 Other places to look include county offices and foreclosure-listing services. Searching the former source is usually free. Home foreclosure listing services tend to charge a fee though. You can also contact local real estate agents for information about area foreclosures.
In the end, the type of building you choose will depend upon your intentions, your needs and your budget. You may save time if you use online home foreclosure listings to narrow down your list of potential properties before viewing houses. If you work with a local real estate agent, you can often request additional information to help you make a decision.