These steps will help you find big homes for sale in preforeclosure and foreclosure.
Purchasing a home in preforeclosure or foreclosure can be a great way to score a deal and find the home of your dreams while house hunting. These are houses whose owners were unable to pay the mortgage or sell the property and as a result, the lender assumed ownership and is now trying to sell the house to recoup some of its costs. In these situations, you may be able to buy the home at lower than its market-value price. If the home is in pre-foreclosure, the homeowner is looking to sell the home to avoid going into foreclosure. These homeowners are usually in a hurry to sell, putting buyers at an advantage. Essentially, when it comes to finding a house in preforeclosure or foreclosure, it's very possible for you to have your cake and eat it too!
While foreclosure is hardly as pretty as a story for the home's previous owners, it can be a bargain bonanza for buyers. It works in the buyer's favor because banks are eager to get rid of these properties and they aim to break even with an asking price that's typically the sum of the remaining mortgage plus interest, lawyer fees and penalties. On average, this ends up totaling only about15% below the home's actual valueand if you want to buy a foreclosure, you'll often find that they sell for even less than asking price.
If you want to find a bargain deal on a big house, it may not be as difficult as you think to find one at a price below market value. These steps will help you find big homes in pre-foreclosure and foreclosure.
Public Records Searches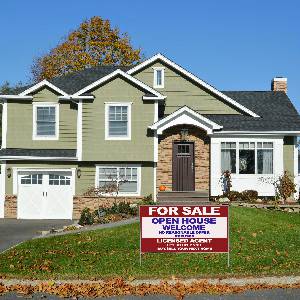 Want to buy a foreclosure but don't know where to start? Seasoned investors are a great help because they know where to find foreclosure listings and can customize their search based on your needs. You can also find big homes for sale on your own, in the public records at your local county courthouse. When a lender sends a Notice of Default (NOD) to notify a homeowner that he or she is behind on their mortgage and are going into foreclosure, it must also be filed with the county. Likewise, when the lender sends a Notice of Sale (NOS) to inform the homeowner that an auction date has been set, the NOS must be filed with the county.
You may search these records free of charge and contact the homeowner to inquire about a pre-foreclosure sale. Keep in mind that the homeowner may be trying to pay the delinquent mortgage payments and not appreciate your inquiry. Real estate agents who specialize in foreclosures recommend you mail the homeowner a polite postcard rather than go to the house.
Another option is to tour the neighborhoods in which you'd like to buy and check for real estate signs; you'll likely see some marked "Foreclosure" or "Bank Repo." Call the agents whose names are on the signs and ask about the foreclosed home or inquire about other foreclosure listings that may be coming to the market – this could be a great opportunity for you to get a head start and bump other buyers out by asking about new foreclosures not yet listed.
Paper Publications
A requirement for filing a foreclosure is that the Notice of Sale be published in the local newspaper of record. Check the legal notices in your local paper to find auction houses operating in your area. Once you've identified several legitimate companies, go online to check their websites for listings and upcoming auctions. Auction companies often hold huge foreclosure auctions, sometimes selling hundreds of properties in a single day. However, it's hard to determine whether auctions are a great place to buy foreclosures; sometimes the excitement of bidding escalates prices above their worth and there's always the risk of buying a property "as is." It's important to be wary when purchasing a home through a house auction but don't fret too much - it is still possible to find great deals as long as you do your homework.
Lenders are also required to put the NOD and NOS filings in the public notices section of the local newspaper. You can find short sale listings advertised in the real estate section of local newspapers, as well as other real-estate related publications. A short sale is a pre-foreclosure sale in which the mortgage lender agrees to let the homeowner sell for less than is owed on the home. You may not find home prices drastically below market value, yet the prices could be significantly lower than what the current homeowner paid for the house.
Internet Resources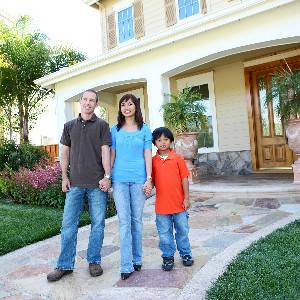 Once homes are foreclosed, you can find them listed on several websites. Major banks typically list available foreclosures on their websites and with the realties that represent the homes. The U.S. Department of Housing and Urban Development (HUD) has thousands of foreclosed homes listed on its website. Additionally, there are many websites dedicated to helping you find foreclosed homes for sale. Most of these websites provide search tools that allow you to search for homes by square footage so you may find bigger houses quickly.
Some banks – especially larger ones – list inventory of foreclosed properties on their websites. The sites are generally searchable by state and city and include prices, photos, descriptions and agent contact information for each listing.
This articleprovides a comprehensive list of foreclosure listings sites of major banks and government agencies, such as HUD. Of course, there are also real estate agents who specialize in big houses for sale – both foreclosed and traditional. Some lenders hire asset management companies to handle their foreclosure listings, so it's worthwhile to check those websites as well.
RealtyNow can connect you with local agents and provide real estate listings with big homes for sale. Enter a zip code above to start your search.