The main advantages of buying foreclosed Georgia homes are that prices are low and property owners are eager to sell.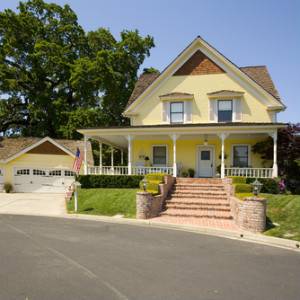 Many buyers associate buying a foreclosure with getting a steal of a deal. This can be true, but there are also potential pitfalls. The advantages and disadvantages of buying a home involved in foreclosure vary with the phase of foreclosure the property is in and the location of the home. When considering the purchase of georgia foreclosures or any other kind of property, it is important to do your research. While there are many opportunities, there are several other things to watch for when choosing a georgia foreclosure versus a traditional home purchase.
In Georgia, the primary method of deed of trust foreclosure is non-judicial. However, if a deed of trust does not contain the Power of Sale language or a standard mortgage is used, the lender may seek judicial foreclosure. As few as 60 days may pass from the time a property owner receives a notice of default until the property is sold at a public foreclosure auction sale. A deficiency judgment is available to a lender if a property in foreclosure is sold at a public foreclosure auction sale for less than the loan amount of the prior mortgage. Several states allow a homeowner/borrower to reclaim his or her property through this right of redemption however, this service does not currently exist in Georgia. As you can see though, overlooking a detail like this could cause a major problem. That's the reason most prospective homebuyers in the foreclosure industry prefer to purchase a property during the pre-foreclosure period.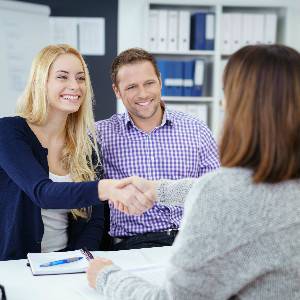 If you are considering buying a foreclosed home in Georgia, you may get a lower price if the home is in pre-foreclosure. Some of the best deals in real estate come from homes that are offered as a pre-foreclosure by the current owner. In a pre-foreclosure, homeowners are often willing to sell their home for far less than it is worth simply because they don't want to lose the equity of the property. It may also be beneficial to you to also look at homes that are short sales. In a short sale, the lender agrees to accept less than the mortgage balance in an attempt to avoid foreclosure proceedings. In this type of sale, however, the lender must approve your offer and the process can take months.
Banks and mortgage lenders are typically anxious to sell REO properties, so these homes offer more potential good deals. When buying a foreclosed home in Georgia directly from the lender, you may be offered financing for the purchase or they may allow you to take over the existing mortgage. The time it takes to buy a REO property depends on how many foreclosed homes the lender has.
The U.S. Department of Housing and Urban Development (HUD) also has Georgia foreclosed homes and short sale homes in their listings. When you buy a home from HUD, you will need to work with a HUD-approved real estate agent to place bids. HUD's website provides explanations of the bidding process and bidding periods. Often, you can get government-backed financing when buying foreclosed homes from HUD.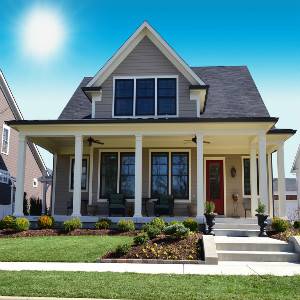 Beware that buying a foreclosed home in Georgia can have some disadvantages, as well. The disadvantages of buying a distressed property, specifically, can be many and for some people, outweigh the opportunity for financial gain. In a worst-case scenario, the previous owners may have damaged the home intentionally or stripped it of its basic fixtures.
Homes in any stage of foreclosure may require significant repairs just to make them habitable. Pre-foreclosures are typically assumed to be a better bet in terms of home condition, but don't forget that a homeowner is in pre-foreclosure because the owners could not keep up with their monthly mortgage payments. This might mean that they also did not have the funds to perform regular maintenance on the home or repair serious issues that arose during their occupancy.
Homes that reach the real estate owned (REO) phase of foreclosure are often in the worst structural condition. Foreclosure is a lengthy process, so a REO property has likely been sitting empty for months or even years with little maintenance or care. This results in mold buildup, broken pipes and vermin or bug infestations. Uninhabited houses can also fall prey to thieves and vandals.
Additionally, foreclosed homes may have second mortgages or liens that will become your responsibility after purchase. These are pitfalls you will need to anticipate when buying a foreclosed homes in general - not only in Georgia. In some sales, you can order a home inspection and do a little search prior to purchasing. In other cases, you won't have the insight of an inspection or be able to view the home at all. Just remember, even if a property is sold as-is, the more you can find out about the property, the better.
Now that you've learned some of the general details about buying a foreclosed home in Georgia, you might be ready to view some property listings in your area. You can do this now by entering a zip code above.