Pressure washing, landscaping and eye-catching details create curb appeal that sells your home. Here are more curb appeal tips to help your home sale.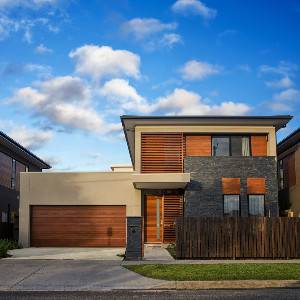 They say that first impressions are everything. In real estate, this means you need curb appeal that sells your home. But what is curb appeal and why is it important? More importantly, what can you do to increase the exterior appeal of your property to potential buyers?
When it comes to home selling, having a property that looks appealing from the outside is very important. Many potential buyers drive by homes before they schedule a time to see the home's interior. If the outside of a home turns them off, it is likely that they will never schedule an appointment to view the inside of the place. This why having curb appeal is essential.
The first step to achieving curb appeal that sells your home is one of the most obvious steps. Remove all clutter and trash from the front of your home. If there are car parts sitting on your front porch or abandoned vehicles in your yard, remove these items right away. Over the winter, dirt and debris collect on exterior siding and walls. Mold and mildew can also collect in these areas. Use a pressure washer to make your home look clean and presentable again. Potential buyers should see that you take pride in the property you are selling.
Outdoor home staging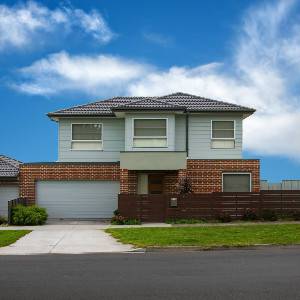 It is also important to pay attention to your landscaping. Trim bushes, trees and shrubs to make them more appealing. Cut your lawn to an appropriate length. Add mulch to your flower beds and around the base of trees. Your job is to entice potential buyers by making it appear as though they will not have a ton of work to do in order to get the yard in prime condition.
Another great way to gain curb appeal that sells your home is to add colorful containers of flowers along porches and patios. This adds a pop of color that really catches the eye of buyers. Plus, it does not cost too much.
In the fall or winter, you won't be able to use lush vegetation or a green yard to create curb appeal. Lighting along the sidewalk and a decorative lantern, makes your pathway safer during these winter months and improves your property's appearance. Holiday decorations can be inviting as well, if they are subtle and classy.
Utilizing home staging methods on patios by adding new pillows or cushions to existing chairs can also be eye-catching. Even though these items will most likely move with you after the sale, they help potential buyers envision living at your home. Home staging experts suggest you try to keep the porch or patio as an extension of your home even if it's winter. That might be tough if you live in an area that gets feet of snow. At the very least, keep these areas cleared of snow and ice.
Fresh paint, fresh look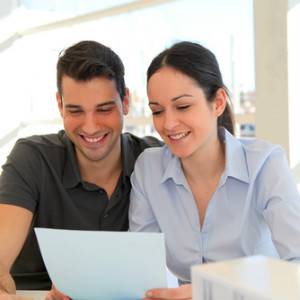 A coat of paint can also be a great way to add curb appeal, regardless of the season. Repaint your front door, railings and trim. While painting the entire exterior of the home can be costly (and not ideal in the winter if you live in a cold climate), adding a few coats to smaller details is not as expensive or as restricted by weather. Ask a paint specialist for a brand that works best in temperatures below 50 degrees if you live in a cold climate. A real estate agent can suggest even more ideas to improve your home's curb appeal. Connect with real estate professionals near you.