Home staging, a good real estate agent and social media are both recommended as sell my home fast marketing ideas.
National housing statistics show that the average time homes have spent on the market is close to 100 days. If you can't wait three months to sell your home, you may need professional 'sell my home fast' marketing ideas.
Before you start marketing though, you need to get your home in top shape. You can get great tips on curb appeal and improving your home's value from a real estate agent who specializes in listing properties for quick sale. If you are not working with an agent, a home stager can also provide ways to get your home and property looking its finest.
Curb appeal sells
Most experts will tell you enhancing your home's curb appeal is a top marketing idea. You can draw buyers to your residence by presenting it as move-in ready, rather than a real estate project.
Real estate marketing 101 starts with a fresh look. Pressure wash the exterior of the house, sidewalks and your driveway. Then look for areas of your home's exterior and your yard that are eyesores. You may need to weed your flowerbeds, wash your windows, fix a fence or touch up paint. However, if your home is in a state of disrepair, you may need extra efforts such as:
A complete new coat of paint

Fresh sod planted in barren areas

Healthy greenery or flowers planted in vacant beds

Fresh stain on decks or porches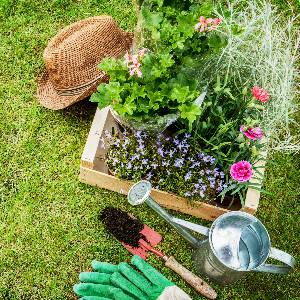 Taking the time to ensure your exterior is well maintained will increase the likelihood of a fast purchase because you'll draw more buyers to the property. Spending time on the exterior of your home while ignoring the interior is a wasted effort. Inside, your home needs to be inviting, clutter-free and clean. Additionally, you should repair little things that could give the buyer a poor first impression. Something as simple as a broken door handle could make picky homebuyers wary about the rest of your house.
It's okay for your home to appear lived in, as long as it is clutter free. Remove items stacked on cabinets and tables, clear out corners, organize closets and keep your dishes washed. Remember, homebuyers who are viewing your home will be looking in every cabinet and closet, so you won't have the luxury of a junk room. Plus, you buyers often show up on very short notice. Additionally, try to remove as many personal items as possible so the potential buyer can easily imagine his or her belongings in the home.
This guide will help you determine your home's value and find comparable home listings, which may give you more ideas for showcasing your property and the features that make it stand out.
Traditional and social advertising
Preparing your home for showing only helps land a sale if you have people coming to look. Even if you have a real estate agent, you need to complement the agent's marketing plan with your own. Experts recommend using social media and word-of-mouth advertising as good 'sell my home fast' marketing ideas.
Tell your Google+ circles, Facebook friends and Twitter followers that you are selling your home. Include photos or create a video of your family showing off the best side of your home, yard and neighborhood and post it to YouTube. You can link this video to any listing in order to provide a personal touch. This strategy is used by agents who sell multi-million dollar homes in Hawaii.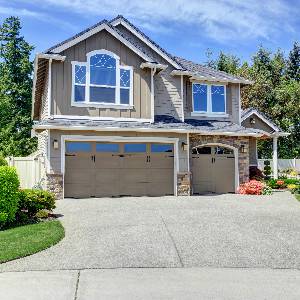 Consider hanging colorful flyers in neighborhood coffee shops, grocery stores and library boards - anywhere that people tend to check ad boards for local services. Often, real estate agents put flyers in a box on your sale sign, but after a week the box sits empty. Make it your responsibility to keep flyers in the box, unless you don't live in the home anymore.
The number of homes for sale in any area can make it difficult for buyers to find your listing. Make sure any listing you or your realtor create stands out. Include plenty of pictures and accurate, compelling information. To talk with real estate agents about marketing ideas for quick sales, go to RealtyNow for listing agents in your area.