Selling an occupied rental can be a positive experience for everyone if you are upfront with your tenants and sympathetic to the inconveniences for them.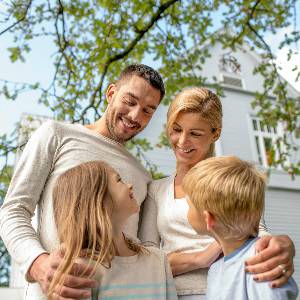 You will probably sell a rental property with tenants at least once if you have investment real estate. Tenants could make selling your property much more difficult, or be an advantage. Real estate agents recommend you wait until their leases are up before you sell, but that can be difficult if you have a multi-family property.
Leases are typically staggered in a multiplex, so you stand to lose rent money if you wait until all the long-term contracts are over. Some units would have to sit unoccupied. You may target buyers who want an investment that is already paying dividends to eliminate these complications. These steps will help you sell a property with tenants if you need to honor the leases or you cannot afford to have the home vacant during the selling process.
Learn your state's tenant laws
Start by researching your state's renters laws so you do everything by the books. It's important to get this information first because it influences your options through the entire process. Every state has its own renters laws, and some, such as California and New York, offer very strong protections for renters. You may want to hire a real estate attorney to help you through the process.
Inform tenants
Informing the tenant is the first step in the essential process of winning them over so they may become advocates. Once you have that information and have done your pricing research, you should let your tenants know your plans, with as much notice as possible. Most states only require that you provide 30 days notice if the lease is only month-to-month, but a 60-day notice is much more considerate and makes it easier for the tenants to find other housing. You cannot break a long-term lease with tenants in many states. A new owner must honor the lease until it expires.
Tenants have a lot of influence over your chances of a successful sale. They can help make the property look great or shoddy. They can also be unpleasant with potential buyers or lie about the condition of the building if you treat them poorly and they feel threatened.
Instead, be upfront with your tenants. Discuss the purpose of the sale, the timeline and their options for staying or moving out. It's up to the buyer to decide whether to keep the current tenants in many states, so this does pose some difficulty since you cannot offer a guarantee.
You might consider offering the tenants money for their inconvenience each time you show the house or apartment. Likewise, you could offer to reduce the last month's rent, return the deposit if the space is left in great condition or pay for the tenant's moving expenses. Consider the renter's perspective and find ways to make the transition easier. Offer to provide a reference to prospective landlords at the very least.
Help renters prepare for showings
Showings that go well sell the house. You may not have the luxury of fully staging the house because it's occupied, but if you plan ahead and communicate with them (and maybe offer the above mentioned compensation) they will be more likely to clean and prepare for showings, home inspections and visits from real estate agents.
Hiring a professional cleaner to clean before showings is another option to guarantee your property will be in good condition. Offer this to the tenants and see which option they prefer. Some renters would rather clean for you than have another stranger in their home.
Keep your tenants informed of sale details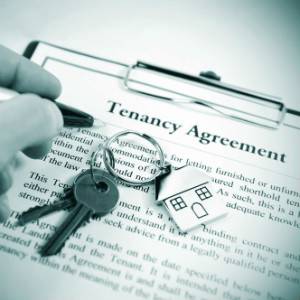 Your renters will want to know essential details relating to the property, such as the date of the sale, whether the buyer plans to keep current tenants and how payments and deposits will be handled. Once you know the buyer's plan you can share that information so they will be prepared. If you haven't offered monetary compensation, you may offer it now.
An easy, efficient and profitable sale is your goal. Treating your renters well and helping them with any transition maximizes your chances of that goal. Be honest, realistic and sympathetic and the experience will be more pleasant for everyone involved.
Compare your listing to similar properties in your area using RealtyNow.