A real estate agent can help you with your sell-my-home-fast marketing plan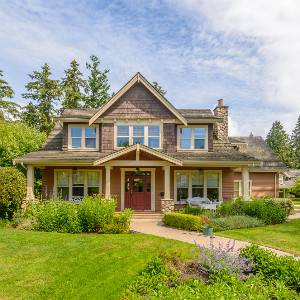 Right now it's a buyer's market. If you want a quick sale, you have to create a sell-my-home-fast marketing plan. To do so, you'll have to select one of these several successful ways to market real estate property.
The first thing you have to do is find a real estate agent who excels at home sales. You need an experienced agent with a great track record if you want to sell your home fast in a buyer's market. Ask for recommendations from family, friends and co-workers and then interview each agent. You also need to ask each agent for references and actually check them out if you want to find an agent who can sell your home quickly.
Set the right listing price
The most important part of the sell-my-home-fast marketing plan is setting the right listing price for your house. You need to price your house right to sell, based on comparable sales of similar homes in your area. Your agent can help you find the optimum listing price. It might be a good idea to lower your listing price just a bit to entice more people to view your home. The higher your price, the longer it usually takes to find a buyer. Many sellers repeatedly lower the price once the house is on the market. You can avoid doing this by pricing your house right the first time. You'll have a better chance of selling your home if it's originally listed at a reasonable price.
Staging for open houses
One of the best ways to sell your home is to have an open house. However, a few things must be done beforehand. The bare minimum is to clean and declutter your entire home. It's also a good idea to organize cabinets and closets so that they look neat and tidy. Some agents suggest removing all family photographs so that potential buyers can view themselves in your home. You might also consider making minor repairs and giving the walls fresh coats of paint.
The exterior of your home is also important. You want your house to have curb appeal so that buyers immediately like what they see. Clean up the yard and mow the lawn to make your home more inviting. You can also hire a home staging expert to offer suggestions on getting your house ready for the open house. Your neighbors can help by getting their junk out of their front yards. You should politely ask neighbors to clean up their yards before your open house.
Advertise your sale
Advertising your home sale is also part of the sell-my-home-fast marketing plan. You should get a "For Sale" sign for your front yard. This helps generate foot traffic when people drive by your house. Your agent will create a description of your house for the multiple listing service (MLS), an extensive database of homes for sale. This listing includes photographs of your home. A professional photographer should take the pictures to present your house in the best possible way. A video tour is also important for marketing houses these days. Again, hire a professional with experience filming home interiors. You may also want to print informational flyers to post around the area and postcards to send to top agents to announce the sale of your home. These agents have clients who are looking to buy homes. Your agent will probably list your house on national websites and place ads in local newspapers and magazines.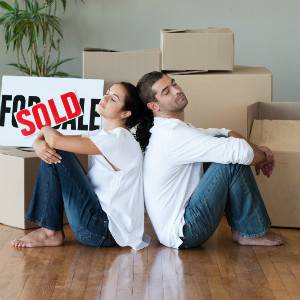 There are various advertising methods to tell the public about the open houses. It's often a good idea to have a few open houses to get as many people as possible to look at the house. This lets interested parties take a free brochure. Some agents also create a home book. This book answers most questions a buyer might have about a house and its features. The more buyers know about your house, the faster you can sell it.
With a sell-my-home-fast marketing plan, you increase the chances of selling your home in a competitive market. To find a real estate agent who specializes in listing homes for quick sale, visit the RealtyNow website.