Major home upgrades to weather proofing: sell my home fast improvements that work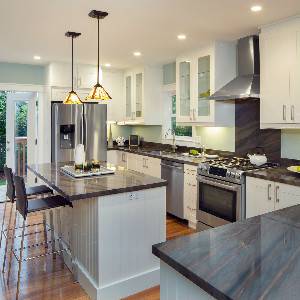 First impressions are important when you're trying to sell your home. If you're a homeowner who is wondering "How can I sell my home fast through improvements?" and want to raise the appraisal value of your house before putting it on the market, it's important to know which home enhancements actually increase your home's value before starting any improvements. Some major home upgrades will cost more than you can add to your asking price.
Kitchen Upgrade
People love a big kitchen where there is plenty of storage and space to move around. Replace stained counters and flooring and install new solid counters and high-quality tiles, vinyl or laminate floors. If your kitchen has limited space, make it look larger by repainting the walls with a monochromatic color scheme that matches the decor. Leave the windows bare or hang draperies that are the same colors of the wall to create the illusion of more space.
Garage Conversion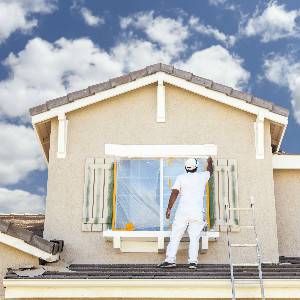 If you're thinking of putting your home on the market and are asking "How can I sell my home fast through improvements?" you may consider a home extension project. Converting your garage into a living space is a popular way to increase the value of your home. A garage remodel can increase the value of your property 10 percent or more. This is a major improvement project that probably requires the help of a contractor.
Curb Appeal
If you need fast home improvements that don't cost much, remember that a home's curb appeal makes the first impression to potential home buyers. Improve your home's exterior and you will get more potential buyers and more offers. Paint is an inexpensive way to modernize the look of your home, and it gives a fresh and clean impression to potential buyers. Replace old hardware, such as light fixtures, the mailbox, handrails, house numbers and the door lockset. Renew your planter beds by planting flowers, pulling weeds and replacing old brick or stone borders.
Green Home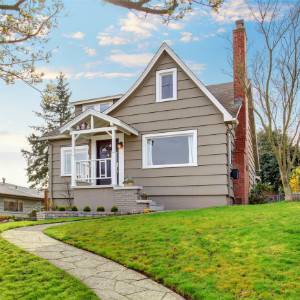 Many homeowners are now conscious of energy costs and may appreciate an energy-efficient home. Adding insulation to existing walls, roofs and floors makes your home more energy-efficient. Make sure to choose insulation materials with an Energy Star label and no formaldehyde. Change your old light bulbs to energy-saving compact fluorescent lights (CFL) or light-emitting diode (LED) lights. Seal cracks and holes by installing foam gaskets and using foam sealants, caulks and weatherstrip kits. Because these improvements may not be obvious, make sure to mention them in your home listings, advertisements and flyers.
You don't have to spend thousands of dollars to increase the value of your home. Simple things like repainting your home, replacing old carpets, getting rid of clutter and deep cleaning can also make a difference. To research your home's value as it is today, go to RealtyNow for free estimates.