Demographics, interest rates, government policies and the health of the economy affect the housing market and determine the best time to list your home for sale.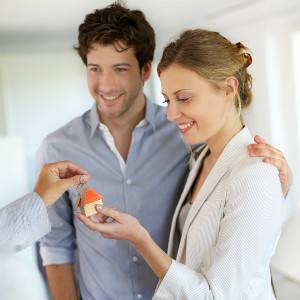 The housing market fluctuates based on four factors: demographics, interest rates, government policies and the health of the economy. Although experts from Realtor.com recommend putting your home on the market only when you are truly ready to sell, these four factors have a big impact on the price you get for your home and how long your home sits on the market before a buyer makes an offer. Use these home sales tips to pick the best time to sell your home.
If you want to sell your home quickly, you must stay on top of trends that affect home sales. Economic indicators such as the unemployment rate and gross domestic product can give you a clue as to when to put your house up for sale. Read daily financial reports, and watch for announcements about major market indicators. Doing so can give you an edge over those who do not pay attention to housing market trends.
Interest rates are another big factor in determining the best time to sell a home. When interest rates are low, people are more likely to borrow money to buy houses because low interest rates reduce the total cost of the home purchase. You may even want to refinance your mortgage when interest rates are low instead of selling. Putting your house on the market when rates are low is a good way to attract buyers who want to save money.
The housing market aside, some months are traditionally better for home sales than others. If you want to sell your house, putting it on the market in the spring is one of the best ways to attract buyers. During the spring months, buyers who received large tax refunds have more money to spend and are more likely to pay the full price for homes. If you do decide to sell your home during the spring, spend some time making your yard look attractive. Mowing the lawn, getting rid of dead leaves and planting some flowers in front of your house can make it more appealing to buyers.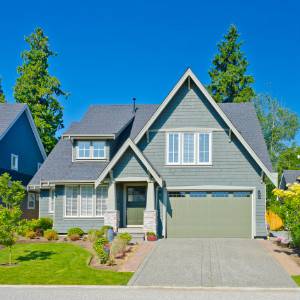 If you are ready to sell your home, listing it on the right day is also important. The best day to put your house for sale is Thursday, as you are more likely to get full price for your home if it has only been on the market for a few days. Listing it on Thursday means it will only be on the market for two days before weekend buyers will see it. Buyers will see that it has only been on the market for a short amount of time, and be more likely to make you a full price offer.
Selling your house at the right time can help you get better offers and reduce the amount of time the house is on the market. When you are ready to sell your home, it is important to work with a trusted real estate agent. RealtyNow can help you find an agent with experience selling homes in your area. In the meantime, keep an eye on the housing market and be ready to move quickly once market conditions are favorable for listing your home for sale.