Here are 7 tips to stage your property for success and potentially increase its value–even in the offseason.
Even if it isn't the peak of home buying season, you still have a good chance of making a speedy sale at a price that'll leave you happy.
1. Pricing It Right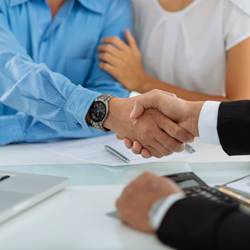 Research on the price value of comparable homes in the neighborhood as well as the actual worth of your property then take off 15 to 20 percent from your final selling price. You'll be surprised at the high number of bids you're going to receive, especially in the first 30 days of putting it up on the market. Prospective buyers are usually attracted to reasonably priced homes and they might even offer you more than what your home is actually valued. Most sellers don't want to risk this strategy but if you want to sell your home fast with a good price, muster up the courage to do so.
2. Improving Curb Appeal
A first impression is all it takes to impress or turn off a prospective buyer so make sure your home is fab and ready to lure onlookers. Nothing says 'BUY ME NOW' more clearly than having an immaculate lawn, well-groomed landscaping and spotless driveway. Any interested party doing a quick drive-by will think, 'If the exteriors are these spiffy clean, how much more can the insides be?' Simple fix-its can do wonders to the overall image and value of your house.
3. Getting A Quick Home Makeover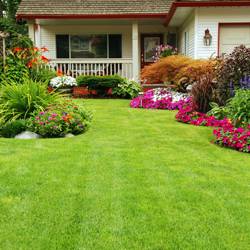 It doesn't always have to a bank- and back-breaking event. Fresh paint, new fixtures, and unclogged drains are all fairly easy and affordable ways to help your home put its best foot forward. De-clutter but do not get involved in mammoth makeovers. Cheap and quick fixes pay off and you'll get top dollar in return.
Don't forget to remove excess furniture and knickknacks or to put personal keepsakes and memorabilia collections in storage. Better yet, hire a cleaning service for deep cleaning not only to encourage prospective buyers to envisioning your house as their next home but also maximize the full potential value of your property.
4. Staging It Properly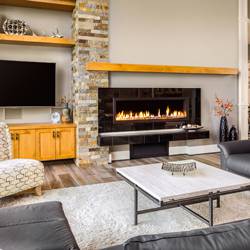 The most properly staged homes are the ones which sell in 20 days more or less, according to a survey conducted by the International Association of Home Staging Professionals. This is not just de-cluttering and deep cleaning but also involves arranging furnishings and giving odd rooms with an obvious role or significance.
However, avoid making your home looking like a generic hotel. Leave a distinct personality in it. Prospective buyers are going to spend their hard-earned money not just for the property itself, but also for the lifestyle that comes along with it. Your role is to showcase its strengths and downplay its weaknesses. If this is something you're unfamiliar with, consider hiring a home stager.
5. Properly Advertising Your House
Though this is supposed to be your agent's responsibility, you should take it upon yourself to ensure that your property is shown over sites such as Realtor.com, Zillow and Trulia as well as on social media. Also, don't forget to put up the traditional 'FOR SALE' sign in the front yard and get the word out in your neighborhood.
Let as many people as possible know that you're putting your property up for sale. Your home's next owner may not really be into checking real estate listings but may have secretly wishing your house is for sale.
6. Getting The Right Pictures (and videos too!)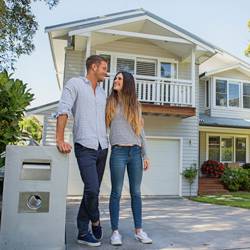 Most buyers these days are house hunting over the internet which means that the right pictures and videos can increase the likelihood of selling your home fast with a good price. Make sure that the photographer your agent will use can get the best shots possible and pair it with accurate, catchy description. Don't forget to include photos and information about nearby establishments offering basic services, dining and shopping areas as well as academic institutions.
7. Providing Pre-Sale Inspections
Any interested party won't hesitate to consider your offer if you have a tangible proof that your home is in top form. Get inspected. This way, you can discover potential problems early on and do something about right away. Now, you have nothing to hide from your potential buyer and just wait to close the deal.