When it's time to sell, preparing your home for viewers, or "staging" as it's called, is essential to make it more sellable.
So before putting your house up on the market, consider making easy, quick adjustments to ensure you'll sign the deal quicker.
Little things do make a difference and these 10 last minute ways can take just little time and effort but can potentially make a huge difference to its marketability and its final value.
1. Declutter – but don't depersonalize
Your unique sense of style might be applauded within your circle of friends or community but during your home's staging, bear in mind that potential homeowners might not be too appreciative of it.
Get rid of all the excess stuff but leave some personality in your house. You want people to be able to envisage themselves living in it, and not be turned off by its generic hotel look.
People are not just buying your property – but more importantly, a new lifestyle. Your home should reflect the attractive side of your lifestyle as soon as they enter the premises.
2. Accommodate a fresh lick of neutral paint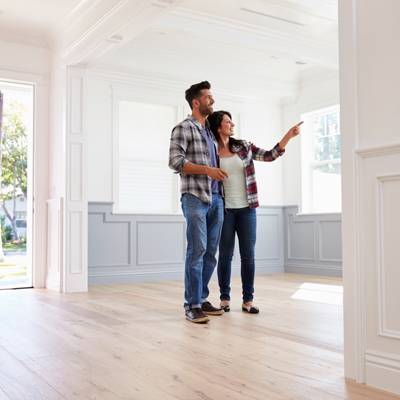 It may be bland for your taste but it will make your home seem lighter and bigger plus it will be helpful for the prospective buyers to imagine how they would be able to design it according to their specific taste or needs.
A fresh lick of neutral paint is not only less distracting than lime green or bright orange, but it will also create a good first impression because it shows that you have made efforts to make it presentable to them.
3. Attend to necessary minor repairs immediately
Prospective buyers appreciate a clean and well-maintained property. They won't usually warm up to a house that needs a lot of fixes or upgrades.
So make sure broken door knobs, holes in walls, cracked tiles or threadbare carpets are dealt with as soon as soon as possible.
Clean everything until you get rid of all dirt, dust and grime. It doesn't add much value to your home but it makes it more sellable because of its tidy and sparkly appeal.
4. Revamp the kitchen
It doesn't have to cost an arm and leg to upgrade your kitchen. But since this is the most valuable room in the house, you should allot a specific budget to make it more attractive to potential homeowners.
5. Make rooms light and airy
The trick is to put up mirrors especially in hallways or smaller rooms. Replace broken light bulbs and make sure dark corners are well-lit. Windows should be thoroughly clean inside and out to keep natural light in during your home's staging.
6. Keep the fire burning
If you're selling your house during the colder months, make sure to have the fireplace going nice and warm to make your home feel more inviting. Add some burning pinecones for that extra delicious odor all around the house.
7. Dress up each area
Line your windows with rich but neutral curtains or modern blinds. Add a cheerful fruit bowl on your kitchen counter. Put on a vase of fresh flowers on your coffee table. All these and more are simple ways to bring color and add character to the spaces without making you look like you're trying too hard to sell it instantly.
8. Get rid of the bad smell
One of the biggest turn off for potential homeowners are yucky odors around the house. So if there's one or more, fix the source of bad smell.
Aside from clearing drains or getting rid of old musty furniture, leave bowls of vinegar for a few days to get rid of any unpleasant scent.
9. Know your buyer
Staging your home the way you want it to be won't be profitable anyway if it doesn't suit your prospective buyer's expectations.
It would pay to know what feels right to them so you can ensure that each room and its layout would be arranged in such a way that would be most appealing for them.
10. Choose a really good real estate agent
This is a crucial decision you have to make even before you go looking for prospective buyers. It's their job to know what to highlight and what to downplay in your property so choose one that really has your best interest at heart.