To sell your home, real estate tours are a great way to start.
While most buyers start their home search online, they make an ultimate decision in your home. When you are ready to sell your home, real estate tours are a great way to start. While most buyers start their home search online, they will still make an ultimate decision based on what they see in your home. Before you can allow your real estate agent to hold an open house or give prospective buyers a private tour, there are a few simple things you can do to help boost your chances for a quick sale.
Making sure all of the necessary repairs are done and the house is clean are simple things you should do before you start your home-selling endeavor. No matter how plain or upscale your home is, consider doing the following: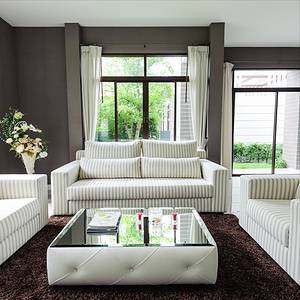 Clean up the clutter. De-cluttering will make your house appear cleaner and larger. Depersonalize your space by removing items such as family photos, children's toys and pet accessories so that prospective buyers can more easily envision themselves in the space.
Keep your rooms as neutral as possible. You may love that blood-red wall in the dining room, but buyers may see it as just another thing they need to change when they move in. Try to repaint and hang window treatments that are neutral shades, such as brown, cream, or white.
Empty your closets. For most people, ample storage is a must-have. Plan to have at least 20 to 30 percent of all closets in your home empty to give the appearance of more storage space.
Define each room. If you have a room that you don't use, re-arrange the space so that its purpose is clear to anyone who sees it. An empty room that you use for little more than storage can become both a guest room and a home office with a simple daybed and desk.
First impressions last, so give your home some curb appeal before any sell-your-home real estate tours to set the stage for your prospective buyers.
Start with a clean house. You can rent a pressure washer to get the job done or hire a professional who will wash it from top to bottom, giving it a fresh, clean look.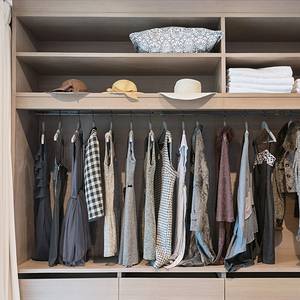 Spruce up your gardens. Whether you have a flower-filled garden or just simple shrubs, a new layer of mulch make
s your yard look tidy and manicured.
Paint or stain your front door. It may seem like a fairly trivial thing to do, but a new-looking door will let pros
pective buyers know that you take care of every aspect of your home.
In order to sell your home, real estate tours are essential. Successful tours require people who have the funds to buy your home. Spend some time marketing your home listing and your real estate tours to get the right people to your home.
List your home on the Internet. According to the National Association of Realtors, roughly 90 percent of people shopping for a new home start their search online. If you don't have a solid presence in cyberspace, you might be missing out.
Audit your real estate agent's marketing efforts. Don't just assume that everything is being done to sell your house. Make sure that your agent is running newspaper ads, letting other brokers know about your home, and is actively marketing your property.
Offer incentives. If your home is in or near a bustling golf community, for example, throw in a one-year membership to the nearby golf club with your home purchase.
Once you decide to sell your home, real estate tours will help you get offers. Before you get to that point, however, give your home some extra care so that you have the best chance of selling it quickly, for the price you want. If you need a real estate agent, go to RealtyNow to find professionals in your area.