Deciding how you should sell my home fast? Selling by owner cuts costs.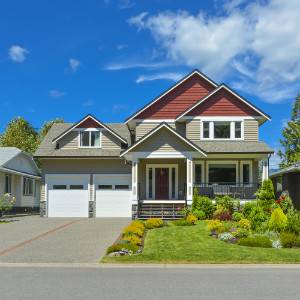 Under certain circumstances, you might find yourself asking "how can I sell my home fast?" By owner sales is one of the best ways you can sell your home because you set the price, meet with buyers and handle many of the details about the sale on your own.
Before you even consider putting your home up for sale, you need to set a sale price. Dozens of homes may be for sale in your neighborhood, and if you price yours too high, it might take months before you get any interest from a buyer. You might ask a real estate agent or broker for an estimate of the value of your home, or compare your home to others in the area that recently sold. Once you have an idea about the amount you want, you should set your price slightly higher. This gives you a little extra room to negotiate the price with an interested buyer.
If you've decided that you want to sell your home fast by owner, you need to evaluate your home as a real estate agent would. Now is the time to look over the fixtures and fittings of your house, paying particular attention to any repairs the property needs. Anything you procrastinated fixing in the past needs to be done prior to any viewing by potential buyers. If you don't make necessary repairs, a potential purchaser might ask for a lower price or lose interest entirely. Small renovations and repairs can make a huge difference when you want to sell fast.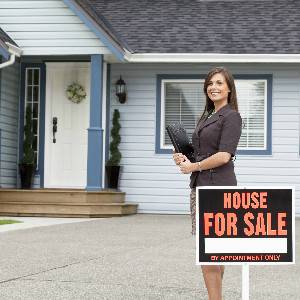 Once your home is ready for visitors, you need to advertise the sale in various ways. To catch the eye of passersby, place a for sale sign in your front yard. Of course, you need to advertise elsewhere too. Online listings with companies that specialize in by-owner sales can generate a lot of exposure for your home. You'll reach potential buyers from other cities and states who otherwise wouldn't have know the house exists. You can list your home under a headline that says "I want to sell my home fast," so people know you are motivated to accept an offer. You can also aim for a fast sale by auctioning your home on eBay. Both of these options typically require a fee, but it will be much less than a real estate agent's commission.
However, just because you don't hire an agent doesn't mean you shouldn't tell them about your home. Buyer's agents are helping clients find the perfect home and yours could be a great fit. You might create home fliers or postcards to send to local agents or contact them personally.
To sell your home fast, by owner sales require time and effort. Price your home right, get it into top shape and advertise your sale everywhere possible. To get started researching your home value today, go to RealtyNow for free help.