Help your home stand out in competitive real estate markets with these sell my house fast tips.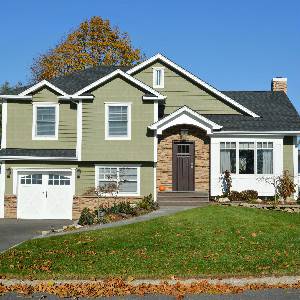 Today's housing market is competitive. If your goal is to sell your house fast, you should utilize as many marketing techniques as possible to get your home noticed by potential buyers.
Hiring a great real estate agent with plenty of experience in fast sales may be the best first step. You can ask friends and family for recommendations, or find potential agents online, and then interview each agent. You might even employ more than one agent to sell your house. Typically, agents then split the commission. This may increase the odds of selling your property fast.
To learn more about selecting a listing real estate agent, go to this article. It provides sample questions to ask agents as well as other ways to find the right person for your sale.
Set the right price
You don't necessarily need a home inspection and a home appraisal, but one of the two will help you set the right price for your home. Your real estate agent will do a comparative market analysis (CMA) that compares your property to comparable homes that have sold in the past six months. The CMA may also include information on homes that haven't sold in that time as well as homes taken off the market. A professional home appraiser also compares your home to similar properties to help determine how much your home is worth. Your prospective buyers will likely be required to provide an appraisal to their lenders, so this step may save you time closer to closing.
An inspection may also save time later in the sale process. Inspectors look for problems with electrical wiring, plumbing, foundations and other major home features. An inspection that uncovers a major problem often causes a buyer to back out of the sale or demand repairs before closing. If you are uncertain about problems with your home, it would be better to know about issues before you list your home. It may also alter your selling plans. Some buyers want a fixer-upper and may seek financing for that type of property while others want a move-in-ready home. You need to market your house to the right buyer.
Consider hiring a home staging expert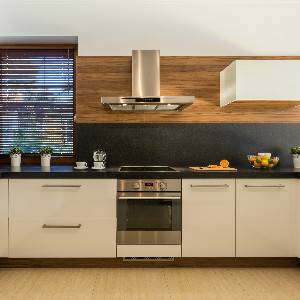 In preparation for your sale, you might hire a home staging expert. These professionals have many tips to offer. Home staging experts look over your home and make alterations or modifications that will help it sell, such as re-arranging the furniture to make rooms look more spacious. These experts may also suggest you do minor repairs or repaint the walls with a more neutral color. Most experts recommend that you remove all family mementos and photographs from the house so buyers can picture themselves in the home. Tell the expert you need to sell your house fast and he or she will tell you what to remove or add to each room.
A clean, clutter-free home is key
It's important that your home is as clean and tidy as possible for photos, open houses and short-notice showings. You need to get rid of clutter and other objects that crowd your rooms if your goal is to sell a house fast. It's equally important to clean out the attic, basement and garage. And don't forget that buyers see the exterior of your home first. An attractive yard, porch and walkway can really help sell a home.
Check out the competition's marketing
When you are on a mission to sell your home fast, tips for a quick sale may come from looking at how competing houses are marketed. Visit open houses and see what makes those properties more inviting. Then use those methods to market your own house. Other good tips include taking great photos of your property for home listings on the Internet. Virtual tours of a property are also very helpful. In both situations, you should hire professionals for the photography and video work so as to ensure the best possible quality. Your real estate agent can suggest a professional who does this type of photography.
Advertise your sale everywhere
Advertising your home sale is an important part of the sell-my-house-fast marketing plan. Don't leave the advertising solely to your real estate agent. Your agent can put a sign in your yard to generate foot traffic and help people find your home when you have open houses and showings. He or she will also create a detailed home listing for the multiple listing service (MLS), an extensive database of homes for sale. This listing includes photographs of your home and your virtual tour.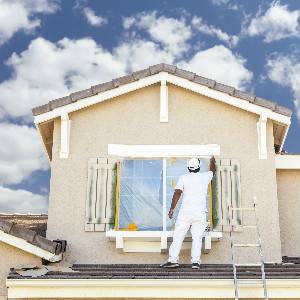 Personal advertising on your social media sites, like Facebook, YouTube and Twitter, may also produce a buyer. Often, one of your friends of family members knows someone who wants to buy in your area. This word-of-mouth advertising is free and can include photos, a video tour and personal comments on the things you love about your home. You can easily create a fun video of your family showing off your home, yard and neighborhood for YouTube.  Link the YouTube video to your social media posts and even the MLS listing so it stands out from others.
You and your agent should also distribute flyers and brochures. You can place the flyers around the neighborhood on community bulletin boards to advertise your open house. You should also keep them stocked in the real estate sign in your yard. Brochures help keep your home in the mind of potential buyers after they visit. This is crucial because buyers visit many other properties, often the same day. Your agent may also create a home book for people who attend your open houses. The book answers most buyers' questions about your home and showcases features that make it stand out.
Although there is no guarantee you will sell your home fast, you can improve the chance of buyers' looking at your house. By using these tips, you're doing everything possible to help sell your property quickly. For help pricing your home to sell, visit the RealtyNow website for free home values.