How to get your property ready to sell with home staging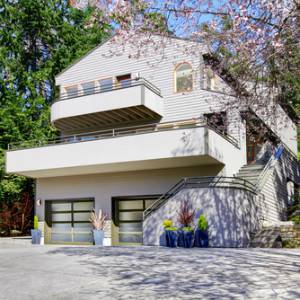 The process of selling the home can actually take a surprising amount of time. Some homes sit on the market for months, but you can speed up the process and sell your home with good home staging. Through home staging, you'll be able to present your home in the most favorable light, impressing prospective home buyers and tilting their buying decisions in your direction.
Staging your home properly should be done before you show the property to any potential buyers. To begin with, you'll need to get rid of as much clutter in the home as possible. The more items that are in a home when it's shown, the smaller the home will appear. Clutter also tends to interfere with buyers ability to imagine the home as their own, filled with their own belongings instead of yours. So remove as many knick-knacks and furnishings as possible, leaving just enough to make the home look lived-in but not full. Group the remaining furnishings away from the walls and create conversational groups with couches and chairs to give the illusion of even more space in each room.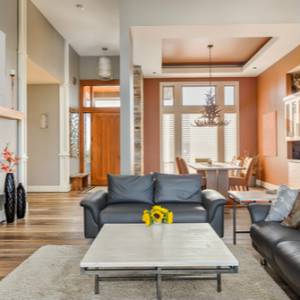 When you sell your home with home staging, you should extend the staging process to the little used areas of the home. Basements should be clean and decorated. If walls are unfinished, you can simply drape fabric down them to give the room a flowing look that hides the hard concrete. Add a carpet remnant to the floor, a table and chairs or a sofa and you can transform the basement space even further, demonstrating how it can be used for more living space.
When you have the home properly furnished, you should set the lighting in each room next. Your home should look well-lit, so use multiple lighting fixtures per room if possible. For every 50 square feet of space in a room, you'll want to provide about 100 watts of lighting. This lighting can be a combination general lighting from fixtures, specific task lighting around paintings or under cabinets and the occasional accent light on a tabletop.
You can make a few physical changes to your home as well to sell it with home staging. Painting the walls for smaller rooms the same color as those rooms next to them will help add a sense of space and continuity to the rooms, because the areas will look like one large space. Choosing drapery the same color as the walls also provides an illusion of more space. Paint with natural colors for your living room to give it a warm and welcoming look. Deep colors are okay for a bedroom or the dining room, but stay away from bold colors which tend to scare off buyers.
For an extra sprucing, you can upgrade your kitchen by replacing the cabinet doors, the fronts of the drawers or cabinet fixtures. You may even be able to upgrade the look of a dishwasher with a new door panel. Any changes that would make a home look better increase the opportunities for an offer. When you sell your home with home staging, you present a livable area that invites buyers to envision themselves living in the home. If you want help from a real estate agent, go to RealtyNow for listing agents near you.