Home value calculators, online valuation tools and appraisals use home value comparisons to help answer the question.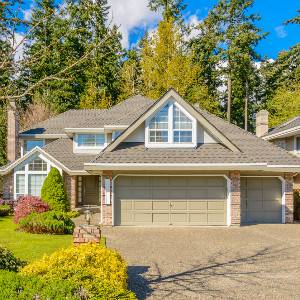 What's the value of my home? Is a question you may be asking if you want to sell, refinance or determine how much home equity you have. Regardless of why you want to know your home value, there are several ways to find estimated property values, including online calculators, a review of comparable homes, a professional real estate appraisal or a home inspection.
You don't have to use all four of these methods to answer the question, "What's my home worth?" yet each will provide valuable insight.
Like many homeowners, you may be inclined to use an online valuation tool to find out what your home is worth. Dozens of real estate sites have property value estimators. The problem with these calculations is that they are based solely on the properties in that database. When you put your home's specifications into 10 of these online tools, you may get 10 different values. You can average these valuations to get an estimated home worth, but it may not be very accurate.
Perhaps the best home value calculator is the Federal Housing Finance Agency ( FHFA ) house price calculator because it pulls data from millions of homes financed with federal loan programs such as the Federal Housing Administration (FHA), Fannie Mae and Freddie Mac. You can get a fairly accurate price for your home with this calculator. You enter the date you bought the home, the price you paid for it and the date of the valuation and the calculator returns an estimated value. You can also run this valuation for previous years to see if your home worth dropped significantly during the recent housing market crash and see how it has recovered. The FHFA site also provides a plethora of information on housing market indicators and how they affect real estate markets and financing.
The FHFA site explicitly says its calculator only provides projections of what your property value should be based on the price you paid and average appreciation, however. It does not take into account any improvements you've made, your home's desirable location or its beauty. For this reason, the FHFA suggests you use a state licensed real estate appraiser to get your home's market value.
Why is a professional's valuation so much more accurate than an online tool? Both professional appraisers and real estate agents look at comparable homes to create a comparative market analysis ( CMA ), which determines your home's worth and estimated selling price.
You can do this type of research yourself by perusing public records for homes that have sold in your neighborhood recently and real estate listings for homes for sale. If you want to do this work, you need to know the details that make a property comparable to yours before you begin researching. When a real estate agent or appraiser looks at comparable homes, they typically look for houses with similar features and in a similar location that have sold in the past six months.
The homes should be comparable in:
Age - within five years

Bedrooms and bathrooms - equal number of each

Property size and square footage - within 10%

Location - neighborhood amenities and school district
Comparisons can include homes in neighborhoods similar to yours, not just homes in your zip code. If your home is near stores, schools and a hospital then a comparable home should be near those amenities as well. When you are asking, "what's my house worth," and your home is in the country, then a comparable home should also be in a rural area.
The value of your home's amenities and any upgrades you've done will be subjective. What the buyer feels they are worth (if you're selling) or value the bank places on them (if you're refinancing) will vary. A lender usually won't increase your home value in an amount equal to the money you invested to remodel your kitchen. Similarly, a buyer may not be willing to pay an extra $5,000 for your home because the hand-painted Mexican tiles cost that much.
CMA helps answer: What is the value of my home?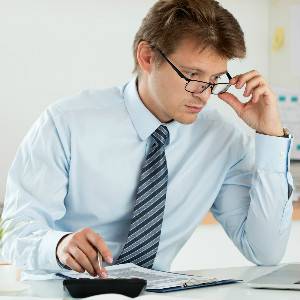 If you are researching home value comparisons because you want to sell, you unquestionably want to ask a couple real estate agents for a CMA. Agents have the tools and experience to find truly comparable homes.
Both real estate agents and professional home appraisers have access to the Multiple Listing Service (MLS), the national database of real estate listings. Plus, agents don't have a personal attachment to your remodeled kitchen, just an idea of what buyers will think it's worth. Real estate agents will typically provide a CMA free of charge since you may eventually hire one of them.
You can use the CMA to gauge your home's best selling price based on its estimated property value.  A standard CMA compares your house to similar homes that have sold in your neighborhood and neighborhoods like yours (not just in your ZIP code) within the six previous months. The report also includes similar properties that are listed for sale, have sales pending or have been removed from the MLS for one reason or another. Like expired listings, home listings that have been removed may have been overpriced. However, there are many other reasons that a real estate listing may be removed or allowed to expire such as:
The homeowner decided not to sell

An inspection report disclosed major problems

The appraised value was much less than the sale price

The homeowner fired the agent and relisted with someone else
Removed listings and expired listings are important because they tend to be the highest priced comparable homes, which raise the price average. They can also indicate the top price a buyer is willing to pay for a home like yours.
The length of a CMA report and its complexity can vary widely, depending on who compiles it. Even though most agents use similar data to determine property value, their results are ultimately subjective and may vary by tens of thousands of dollars. Ask at least three different agents for estimates and see if all three will give you a CMA. Average their estimated property values.
Professional appraisal provides a more analytical evaluation
If you want to refinance or get a home equity loan, you will be required to pay for a professional appraisal as part of that process, so wait until that step. An appraisal costs at least a few hundred dollars (or more if the property is expansive), so you probably don't want to pay for two. Click here to read more about home appraisals and the costs.
But if you are not getting a home loan, hiring an appraiser is the most traditional way to answer the question What's my home worth?
An appraiser will also create a CMA, using home value comparisons, also called real estate comps, and comparable home prices. The appraisal valuates your land, home, property access and neighborhood. It also points out needed repairs and improvements. Both lenders and buyers want to know if your home needs major repairs or is next to a property that looks like a junkyard.
A professional appraisal includes:
Details about your home and comparisons of at least three similar properties

Issues that lower the property's value, such as poor access to the house

Seriously flawed characteristics, like a sinking foundation

An evaluation of the overall real estate market in the area

A CMA report that supports the appraiser's findings

Multiple photos of the property and the home

An estimated time it will take the home to sell
Choose an appraiser with expertise in your area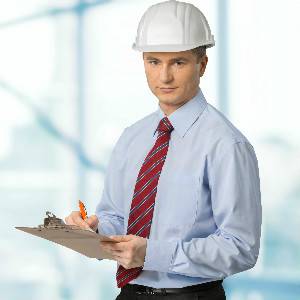 If you are refinancing, federal laws require that your bank or mortgage broker use a management company to pick a home appraiser from a pool of qualified people. While these laws are meant to protect against mortgage fraud, both real estate agents and lenders warn that this "pick of the draw" approach can result in a low appraisal simply because the appraiser is not experienced with your area. If this happens, the mortgage broker can reject the appraiser. This is crucial because a refinance or home equity loan depends on the appraisal and your loan-to-value ratio.
If you hire an appraiser, make sure he or she routinely works in your area, evaluates your type of home and meets state licensing and certification requirements.
A home appraisal vs. a home inspection
A home appraisal does not indicate if your home is in overall good condition, so you might want to take yet another step in home evaluation. An professional home inspection will disclose issues that lower your home's value as well as show you ways you can increase its worth. Additionally, having your home inspected prior to listing it for sale will pay off when you get to closing.
An inspection covers:
Structure - foundation and framing

Exterior - driveway, sidewalks, steps, doors and windows

Roof - shingles, drainage, gutters, down spouts, skylights and chimneys

Interior - ceilings, floors, walls, cabinets, counters and garage

Electrical systems - service panels, breakers, fuses and disconnects

Plumbing - drainage, pipes, fittings, water heater and water supply

Heating and cooling systems - furnace, heat pump, fireplace, stove, air conditioner and ductwork

Insulation and ventilation - in the attic, walls and crawl spaces

Major appliances, sinks, bathtubs and faucets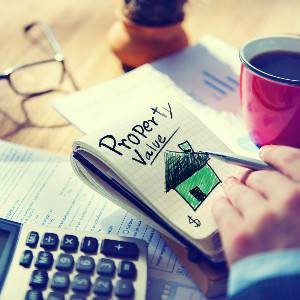 An inspection provides a look at your home's overall condition, but it may not expose serious issues like mold, mildew, termites, rodents, asbestos, lead and high levels of radon. Inspectors usually offer additional tests and inspections to check for these issues, which can both devalue your home and stop a home sale.
Ideally, a friend, neighbor or family member can suggest a certified home inspector they've used. Otherwise, you can contact the American Society of Home Inspectors (ASHI) for a list of qualified inspectors in your area. ASHI can also tell you the licensing and certification required by your state.
Regardless of your reason for asking, "What is the value of my home?" you have many ways to answer the question. When you know what your home is worth, it will be easier to make financial decisions. For additional help, get your home valuation or connect with real estate agents and mortgage lenders through RealtyNow.