Traditional home staging and virtual staging are both options that help sell an empty home. Curb appeal is key regardless.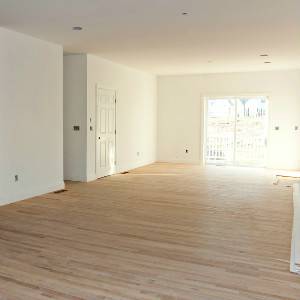 Most real estate agents say it's harder to sell a vacant home than one that's fully furnished. That's because many buyers can't imagine living there - it doesn't feel homey. Plus, buyers like to be able to picture their furniture in your rooms and it's hard to do that in an empty house.
If you want to sell an empty home, you can do a few things to the exterior and interior of your home to attract buyers and give them a better sense of your house as a home. But unless you are in a hot seller's market and your home is in a great location, you may notice low traffic if you try to sell an empty home. An empty house will impact your home listing and other real estate marketing .
Working utilities are a must for showings
Regardless of how you decide to present the home, real estate agents suggest you keep your utilities and thermostats on when your home is vacant, even if it sits empty for a while. You want to ensure potential buyers are comfortable when viewing your home. If your property is in a hot climate, you don't want the potential buyer sweating while they walk through the house.
Additionally, a home in a damp climate is prone to mold when the utilities are off. Even if prospective buyers can't see the mold, they will probably smell it. If you've moved far away from your old home, you may ask a neighbor to periodically adjust the thermostat and perform simple maintenance to keep your home in good condition, hire a property management company or make special arrangements with your agent.
Home staging is an investment
Ideally, you will see home staging as an investment that will help sell your home quicker and for a higher profit. Even a modest amount of furniture will help you highlight your home's features, hide flaws and trigger emotions in prospective buyers that entice them to make an offer.
Home stagers say lighting is critical during home showings. They recommend accent lights in addition to overhead lights in every room. Minimal home staging with just a few pieces of furniture and pleasant accent lights will allow the rooms to look spacious while giving some size perspective. One benefit to selling an empty home is that it will be clean and free of clutter. (It must be immaculate because buyers will notice every spec of dirt and wall smudge.) You won't want to negate those perks by filling spaces with decorations.
Virtual home staging a great option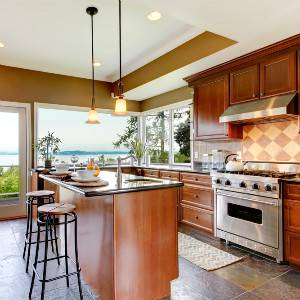 If you can't stage your home, for whatever reason, virtual home staging is an option that will improve the property's photos, real estate listing and other visual marketing. Virtual home stagers digitally enhance your home from pictures of each room. Done well, virtual staging looks like actual staging. Real estate agents say this method prompts immediate requests for showings and offers, even in homes that have been listed for months.
Agents say the interest in your home will skyrocket once the staged photos are advertised. When potential buyers visit your property, the agent may use the staged photos to help them remember how the rooms look with furniture. This option costs a few hundred dollars compared to thousands, or tens of thousands depending on the size of your house, for traditional home staging. That is one reason virtual home staging is increasingly popular.
Curb appeal is important when selling an empty house
Whether you opt for traditional home staging, virtual home staging or try to sell an empty home, the property's curb appeal is important.  Your property needs to be well maintained if it's listed for sale. That means routine landscaping in the spring and summer as well as shoveling and de-icing in the winter. (This is a good time to mention that you are still liable if someone gets hurt on your property.)
If you are selling in the winter months, it's also likely that buyers will drive by your home when it's dark just to decide if they should request a showing or attend an open house. A timer for outside lights will provide a couple of hours of illumination during those bleak months. Plus, outdoor lighting will add some home protection, although it is no replacement for a home security system .
Selling an empty home can be made easier if you take steps to improve the marketing of your home listing and its appearance. Your local real estate agent can provide you with additional tips to sell an empty home as well as refer you with reputable home stagers and real estate photographers. Use RealtyNow to get in touch with professionals today.