Experts say well-done landscaping can add as much as 10 percent to the value of your home.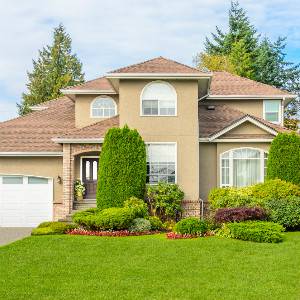 When you want to sell your home, landscaping counts. Your yard is the first thing a prospective buyer sees when they view your home and the first impression is often the strongest. Experts say well-done landscaping can add as much as 10 percent to the value of your home.
You should start making changes at least one month before you put your home on the market, to give you enough time to get everything growing and polished. It's okay for landscaping to be simple. Simple touches are often the most striking.
You can start by adding plants to your front yard. Large container plants add appeal to your exterior and don't require any digging or grass removal. Line them along the doorway and patios so that buyers viewing the house can see them right away. In addition, this display may spark design ideas that the prospective buyer can implement if he or she buys the house.
Next, groom trees, shrubs and bushes. Prune dead branches. Add fresh mulch around trees, in flowerbeds and on curbing areas. You can safely prune deciduous trees and shrubs at any time of the year. Remove plants that can't be salvaged and purchase new ones. Of course, you can also hire a professional tree service or landscaper to do these jobs for you.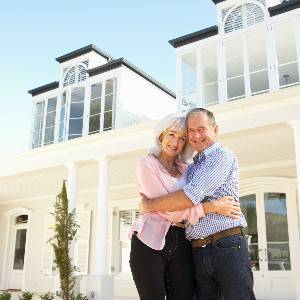 Lastly, add some color to sell your home with landscaping. Studies show that bright, colorful landscaping increases the value of a home and can help it sell quickly. It doesn't matter what season you put your house on the market. In fall, line your walkway with pumpkins. Get plants and shrubs that feature rich brown, yellow and orange hues. In spring, create a monochromatic scheme that features bold, bright colors. Be creative. When you sell your home, landscaping that impresses can get you a great home offer.
Need help selling? Go to RealtyNow to research home values and find real estate agents who can help.